Welcome to another edition of The Future of Automotive, with Steve Greenfield, Founder and CEO of Automotive Ventures, where I put recent automotive and mobility news items into context in terms of the broader thematic areas that will potentially impact the industry.
It's been a pretty tough environment for entrepreneurs.
Being a founder is hard and can often be thankless. Entrepreneurs experience crazy highs and terrible lows. And recently it's gotten even harder to be an entrepreneur. 
Overall, the market remains under considerable stress.
The increase in interest rates, as well as the threat of a recession, has made investors much more conservative. The days of free-flowing easy capital are gone (at least for the time being). More early-stage companies are taking bridge, continuation, or down rounds; inside rounds are at multiyear highs; and there are fewer rounds with a new lead investor obtaining a board seat than at any time in at least a decade. 
The third quarter of 2023 saw the lowest overall venture deal value in six years and the lowest deal count in roughly three.
This environment has been tough on entrepreneurs who are often struggling with lower valuations and getting investor interest. 
Over the last 12 months, we've witnessed a lot of bridge rounds at prior inflated valuations, but now companies are being forced to raise, and many that haven't been able to grow into their valuations find themselves in a tough spot. 
Investors and founders alike are optimizing for stability and cash flow to meet the challenges of the current market. 
Weak companies may not be able to raise. Companies across the board are more focused on sustainable business models (or limiting burn, making prudent decisions, and focused on driving towards being cash flow neutral).
We continue to see great companies with great momentum and great founders get funded. Strong companies with great fundamentals who hit their milestones have no problem raising.
But overall, it's been a challenging environment, to say the least. 
Given this environment, we've been spending a lot of time than usual with our portfolio companies, supporting them through this challenging environment. 
One of Warren Buffett's most famous quotes is: "Only when the tide goes out do you learn who has been swimming naked." 
Well, it distinctively feels like the tide is receding. And I think we'll continue to see a period of reckoning where companies that either raised at too high a valuation, and/or didn't raise enough money to weather this current storm are stuck and forced to make very hard decisions. 
Amid these stormy seas, we at Automotive Ventures feel very well-positioned to ride the waves. We're actually more bullish than ever and feel that this current environment is much healthier in the long term than the environment 18 months ago.
Automotive Ventures is investing in the next wave of mobility innovation by identifying and backing the best entrepreneurs who are attacking the biggest challenges across the mobility landscape. We are funding the next wave of innovation in transportation.
We feel that we're well positioned and continue to see strong deal flow, and exceptional entrepreneurs chasing massive opportunities across the mobility landscape.
Companies to Watch
Every week we highlight interesting companies in the automotive technology space to keep an eye on. If you read my weekly Intel Report, delivered to your email inbox at 7:00 AM on Mondays, I showcase a couple of companies to watch, and we take the opportunity here on this segment to share those companies with you.
Classic.com
Classic.com is on a mission to empower classic car buyers, sellers, and enthusiasts with insights to inform their next purchase or sale. 
The founders, both avid car enthusiasts found that sourcing collectible cars was difficult. Getting pricing and comps was even harder. 
They also found that there was a lack of transparency, especially in the collectible market.
They decided to solve some of these problems through technology and made the site available to friends and family.
Classic.com starts with market values, price comparisons, and auction alerts.
They are laser-focused on solving two problems that plague the classic and exotic car industry:
The difficulty involved in discovering classic and exotic cars for sale, and

The lack of dependable, unbiased market pricing information.
They believe that by solving these problems through technology, the market will be larger and more successful for all participants.
To do that, they have built a powerful search engine that helps people find vehicle listings from across the world. They search deep and wide and present the results in a simple format while providing easy access to the source of each listing.
As they find new listings, they assign each listing a standardized set of attributes they call Base Specs: things like color, transmission type, body style, and importantly, originality status.
Associated with that curation process, they are developing the most comprehensive Taxonomy of collector car makes and models known to exist. This Taxonomy (which is a work in progress), along with Base Specs, allows them to create comparable data sets that produce far more accurate pricing information for very specific models and model variants.
Using the Classic.com search engine, both buyers and sellers can discover listings for sale, and stay up to date on pricing and availability of their preferred models by following the Markets they are interested in. 
If you love collectible cars and want to get a sneak peek into Classic.com, you can check out their website at www.classic.com.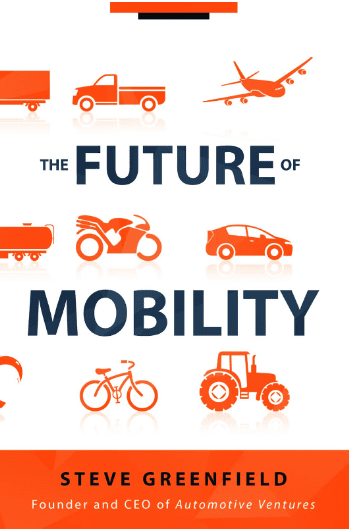 If you're an AutoTech entrepreneur working on a solution that helps car dealerships, we want to hear from you. We are actively investing out of our new DealerFund.
If you're a dealer who wants to invest in early-stage AutoTech companies that benefit your business, let me know. We are still accepting new investors into the DealerFund.
If you're interested in joining our Investment Club to make direct investments into AutoTech and Mobility startups with small checks, join the Club. There is no obligation to start seeing our deal flow.
And don't forget to check out my book, The Future of Automotive Retail, on Amazon.com. And keep an eye out for my new book, The Future of Mobility, which will be out at the end of the year.
Thanks as always for your ongoing support, and we look forward to working closely together with you to create the future of this industry.
Thank you for tuning into CBT News for this week's Future of Automotive segment, and we'll see you next week!
I'm glad that you could join us.