March 21, 2018- The latest Edmunds Used Car Report indicates that used car sales hit a record high in 2017. They show a 1.6 percent increase in sales from 2016 and a 4.3 percent increase from 2012. Edmunds attribute this spike to increased replacement demand due to Hurricanes Harvey and Irma and increased used inventory due to a glut of off-lease vehicles hitting the used market in 2017. This large quantity of near-new off-lease models also contributed to a slowing in used-vehicle price growth: Used vehicle prices rose 1.4 percent in 2017, compared to the 3.6 percent average increase between 2012 and 2016.
"Shoppers looking for better deals on newer used vehicles will likely find them on 2- to 3-year-old passenger cars, since their residual values were hit so hard by this trend." said Ivan Drury, senior manager of industry analysis at Edmunds. "Consumer demand for SUVs — which were limited in supply — is really what helped fuel the modest price growth that the used market eked out in 2017,"
Edmunds analysts also took a deep dive into trends in the rental fleet market. Since vehicles coming off lease and those sold from rental fleets both hit the used market early in their life cycles, analysts looked at both factors to get a sense of the full-scale impact. From a combined perspective, the number of new vehicles sold to rental agencies and the number of vehicles leased by consumers dropped to 5.9 million vehicles in 2017, compared to 6.2 million in 2016.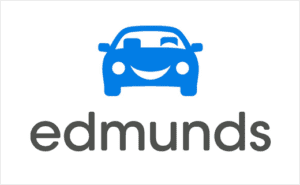 As automakers search for ways to protect residual values yet keep sales volumes high in a shrinking market, Edmunds analysts noted several converging dynamics in the fleet segment. Since trucks and SUVs with a reasonable number of options tend to hold their value, rental car customers might be pleasantly surprised to find lots stocked with larger vehicles equipped with unexpected creature comforts.
Rental customers may also notice that the Ford, GM and FCA vehicles they're used to seeing have been replaced by Hyundais and Nissans, reflecting pivoting automaker strategies. Five years ago, Ford, GM and FCA represented nearly two-thirds of all vehicles on rental lots, compared to 53 percent in 2017. Nissan and Hyundai have filled the gap, with 32 percent of vehicles on rental lots in 2017, compared to 16 percent in 2012.
For more insights on the latest trends in the used car market, read the complete report in the Edmunds Industry Center.