Are you considering buying a used car? A March 21, 2018 analysis from Edmunds reported that used vehicle sales hit a record high in 2017, but a June 12, 2018 report detailed that the rising prices of used vehicles as well as unsteady gas prices are creating hesitation for some buyers. The more recent report indicates that the average price of a used car in Q1 of 2018 was $19,657, which is up about 2% since Q1 of 2017 and almost 18% since Q1 of 2013. Cars coming off of leases and the changing demands in car size and features are greatly influencing consumers' decisions and impacting the automotive industry.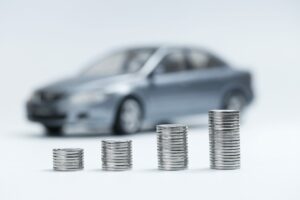 Kinsey Grant of TheStreet indicated that the amount of people leasing a vehicle instead of buying it is greatly impacting the price of used vehicles. Older vehicles are "holding on to their value" more than ever and retaining much more of their MSRP than they did in the past. More expensive used cars may encourage consumers to spend a few thousand more dollars to buy new ones that have the newest features and higher value, especially if the dealerships are offering sales and bargains (e.g. low financing rates). Even more intriguing, simple math can tell potential buyers if it might even be cheaper in the long run to get a new vehicle as opposed to a used one.
It's no surprise that people are hanging onto their cars longer, partially due to the fact that cars built in recent years have top notch security and entertainment features that people are satisfied with. In other words, many consumers aren't looking to upgrade to the latest models. This, in turn, means supply on used car lots is lessening, therefore increasing demand and making prices rise. Another mentionable factor that has contributed to the increasing price of used cars is natural disasters, the most recent in the U.S. being Hurricanes Harvey and Irma, which destroyed hundreds of thousands of cars in the South and "shifted the balance and availability of cars across the country," according to Brian Chee of the New York Daily News.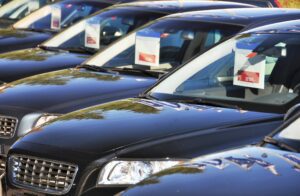 Of course, gas prices are another huge factor that consumers weigh heavily when deciding on what kind of car to buy. In fact, DMV.com reported that in 2015, a J.D. Power study determined that fuel economy was the most important factor that car buyers took into account when deciding what to purchase. The trend within the past several years has been that people are opting for bigger vehicles including trucks and crossovers such as the Nissan Rogue, Honda CR-V, and Mazda CX-5. These, of course, get better gas mileage than older trucks and SUVs; however, they still are no match for some sedans and hybrid vehicles. As Ivan Drury of Edmunds said, "With rising fuel costs breathing fresh air into this segment, subcompact and compact cars are finally retaining value again."
Despite all of the uncertainty, car sales aren't tanking quite yet. The economy is still in much better shape than it was a decade ago when car sales plummeted and created chaos in the industry. The future of gas prices is very unclear thanks to the usual instability as well as the new trade deals that may or may not take place, and how this will affect consumers and car buying is to be determined. For now, however, the majority of auto analysts are remaining positive about the near future.
References
https://www.edmunds.com/about/press/used-vehicle-sales-hit-record-high-in-2017-according-to-latest-edmunds-used-car-report.html
https://www.prnewswire.com/news-releases/used-vehicle-prices-hit-record-high-according-to-latest-edmunds-used-car-report-300664625.html
https://www.thestreet.com/story/14295333/1/used-car-prices-surge-to-record-high-as-leasing-becomes-more-popular.html
https://www.nydailynews.com/autos/street-smarts/hurricanes-car-prices-increase-article-1.3551132
Fuel Economy Still Most Important Car Buying Factor, Despite Falling Gas Prices