"In the near to intermittent term, we are on a brink of a down cycle'', Dale Pollak, Founder of vAuto, said in a recent interview with CBT News, where he was asked to share his insight and predictions on how ride-share companies, autonomous vehicles, and margin compression could shape or impact our industry's near future.
"It always has been a cyclical Business and we have just come off seven of the best years that perhaps any of us will again see in our careers," Pollack says to Jim Fitzpatrick when asked about his thoughts as it pertains to an estimated SAAR prediction from J.D. Power. Dealers can expect for this down cycle to be insignificant. It's also unlikely the years to come will be able to match the performance of the past few when speaking about volume.
Unlike the down cycle's insignificance, there are other changing components and influences among the industry that will cause quite the impact. How much so? According to Pollak, it will fundamentally transform the structure of the industry. "within the next five years there will be a significant transformation that will stem from ride-share and autonomous vehicles" he says.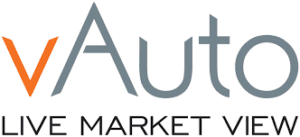 Also making a statement as it disrupts the industry is the industry's margin compression. In 2017, for the first time ever, we saw net profit per used vehicle basis go negative. This screams that margin compression is real! Leading to the obvious question, how do dealers respond? Pollak suggested that your dealership starts turning your used cars, quickly. Also, make sure you are efficient from all perspectives.
More often than not, the natural thought process when trying to trim and tidy up any loose efficiencies is to focus on expense control. As that is important, many dealerships have issues in other departments that could use some trimming. Start looking at your aged inventory, whether they be new or used. Dealers should also take a wide and intense look into your personal. Do you have the right people in the right position? And don't forget about technology. Pollak thinks that pressure needs to be applied upon solution providers  to allow their systems a ability to integrate at a reasonable cost. All of this is important, Pollak says, "Making money today is a game of inches".