In a pair of internal memos last week from the heads of engineering and production at Tesla, assembly workers have been asked to ramp up Model 3 production to prove 'haters' wrong.
Doug Field, the chief of engineering at Tesla, is one of the department heads to issue the challenge. The memos detailed how Model 3 production could be accelerated with the goal of exceeding 300 units completing assembly per day. In the email on March 23rd, Field mentions that it would be an "incredible victory" for production to surpass 300 units daily.
Decrying the very public doubt expressed by critics, Tesla's Field states in his email, ""I find that personally insulting, and you should too. Let's make them regret ever betting against us. You will prove a bunch of haters wrong."
Production Woes
It's just the latest in a string of stories about challenges in bringing the Tesla Model 3's mass production up to speed. The emails confirm the production woes, encouraging workers from Model S and Model X assembly lines to join in catching up Model 3 production.
Peter Hochholdinger, Tesla vice president of production, wrote an email on March 21 that purported a production shutdown on Thursday and Friday for the Model X and Model S, as those models are ahead of target for the quarter. Hochholdinger said in the email that a "limited number" of employees on those production lines would be able to join Model 3 production Thursday through Saturday.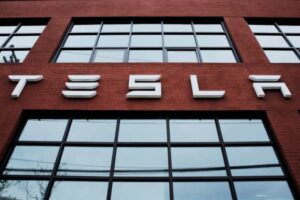 As the dates approached, it was scaled back to just Friday. However, a Tesla spokesperson said the Friday shutdown was unrelated to Model 3 production challenges.
As of March 23rd, when Fields sent his internal email, the Tesla Model 3 assembly line was churning out roughly 200 units per day, approximately 2/3rds of its daily goal. Battery pack production continues to be the most prevalent problem.
Workers Urged to Maintain Quality Control
The ramp-up in assembly comes amid criticism in quality control. The Model 3's large 15-inch screen has been called glitchy and there have been inconsistent fit and finish issues related to body panels.
On top of production woes, Tesla made headlines once again in a fatal crash involving a Model X last week. As regulators investigate, Tesla has been forced to defend its Autopilot driver assistance systems.
Fields encouraged assembly staff to be vigilant and maintain a high quality standard throughout the production push. "We set high goals at Tesla, but I know we can do this. If we keep climbing from 300 through the end of the week, it will be an incredible victory. Your friends and family will hear about it in the news."
Should the Tesla Model 3 manage to achieve 300 models assembled in a day, it will effectively double the tech company's output.