Dealerships nationwide are in the throes of a technician shortage. It's one that NADA says could turn into a severe shortage in eight to ten years as auto techs retire or move on into other career paths. The numbers are bleak: to keep the status quo, 76,000 new technicians are required annually, but America's technical colleges turn out only 39,000 per year.
While educators and industry professionals are dealing with recruitment issues to prevent a further crisis, dealerships are under intense pressure to keep the skilled laborers they have. Few have trained applicants knocking at the door, ready to start on the bench if a vacancy arises.
Retaining skilled technicians must involve a strategy that ensures contentment, fulfilment, and productivity. That's not easy for any workplace to provide, especially one that centers around production-based flat rate pay. Yet, creating that perfect working environment for the skilled technicians at your store is an absolute must or you could see them moving their toolbox out the overhead doors.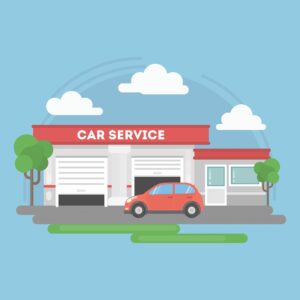 How to Keep Your Techs
Establishing a method to keeping your techs can be done by reverse engineering a report from recruitment giant, Monster, of the five reasons people commonly quit their jobs.
Incentivized Pay Structure
The top reasons people look for employment elsewhere is due to "insufficient pay or unfair pay practices". Tech positions that are solely flat rate can be fantastic for a top performer but a detriment for a skilled tech that's methodical.
Establish a pay plan for technicians that's both equitable based on skill and provides a very high ceiling for earnings on production. One method to consider is a salary plus flat rate, where salary is commensurate to seniority and education. This gives techs the incentive to seek out opportunities to further their skills.
Openness and Honesty
Lack of honesty, integrity, or ethics is the second-most common reason for employees quitting. In some cases, it's a perception while in others, it may be a reality. Technicians, like all employees, want to take pride in the business they work for.
Don't ask your technicians to upsell services that aren't required or to go against what they believe to be ethical decisions. On the other side, hold technicians accountable for nefarious practices like bumping estimated hours up. Good technicians, as well as other staff members, take notice when standards are upheld.
Trustworthy Management
Technicians might not be integral to making high-level business decisions, but they shouldn't be kept in the dark either. In today's automotive market with dealer groups buying up smaller stores, techs often wonder if their jobs are safe. That obviously leads to discontentment and the search for more secure work.
Whether there's talk of the dealership changing hands, a manager gets their walking papers, or there's been negative press about the store, senior management should speak for themselves with technicians and the rest of the service team. Establish trust in senior leadership by being visible and open.
Encourage Work-Life Balance
Feeling the pinch to carry more than their share of the workload weighs heavy on many technicians, especially with a tech shortage. It's a struggle to keep their home life healthy while putting in extra hours at the shop.
Recognize that technicians want to make money, but they also want to invest their earnings in relationships outside the workplace. Be intentional to allow techs the time off they deserve.
Positive Work Culture
Fostering a positive work culture sounds simple, but the auto industry has a long way to go overall in this area, especially in the service department.
Include technicians in the everyday business of the dealership, including DOC reviews and goal setting. Strive to keep the techs and front-end service team members operating as one unit. Have no tolerance for in-fighting or toxic relationships.
In addition to these five tech retention tips, here are a couple bonuses:
Make it beneficial for a tech to take an apprentice. It's a mental and monetary sacrifice to take an apprentice under their wing as it slows them down, especially during initial stages. Provide a guarantee so techs aren't against the idea of apprenticing new staff.

Compensate fairly for tools and training. It's not cheap to be a tech today, and training and tools are an expensive investment. Budget more than the minimum industry standard for tools and training. Techs will appreciate it.