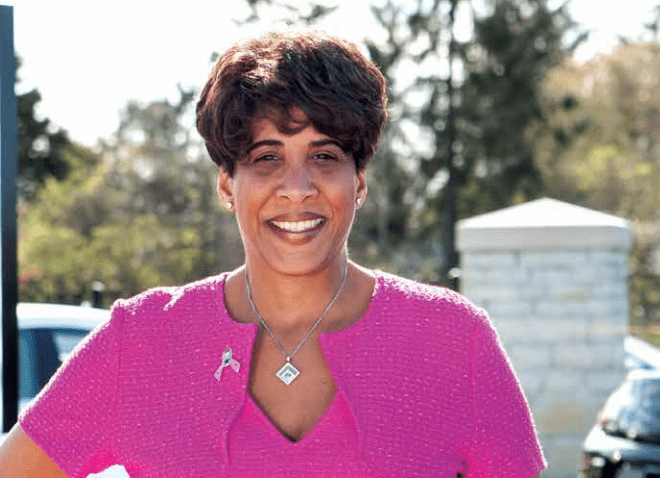 Bob Ross Auto Group, based in Centerville, Ohio, is a "work in progress," according to Jenell Ross, dealer principal and daughter of founder Bob Ross. "We're in our 44th year and over the next couple of months we're going to be losing many of our long-term employees who will be going out the retirement door. It's a transition from the team who worked with my father and mother to new ones. And, we're having a lot of meetings and discussion on how to facilitate that transition."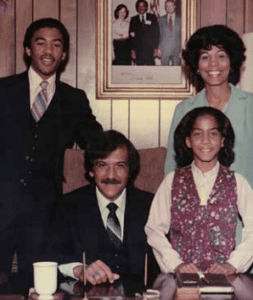 The "transition," as Ross calls it represents more than losing key personnel. The group, which includes Mercedes-Benz, Buick, Alfa Romeo, Fiat and GMC, figuratively — and literally — is a work in progress, along with the entire auto dealership world, as it transitions into different ways of doing business, hiring, training and operating in general. Overall the group has 100 employees and sells 1,500 new and used cars a year.
"Well, if we're talking personal, particularly sales, we're trying to grow them internally and we're constantly working on training and developing talent," she says. "Although we're also looking outside of the automobile dealership world for sales personnel. We have a supreme level of service. We want people who understand that and can deliver that. To us, it's more important than even product knowledge, although it is very important that they know our brand."
Changes in the Business
Also in transition are the "overall changes to the process of buying a car. It's changing to being digitalized. You have to make everything shorter. With online being the wave of the future — actually the reality now — you have to shorten your schedule from buying the car to delivering it."
"Listen, everyone is struggling with the changes and there's some frustration and resistance. Some embrace all the online ramifications and others don't. It's hard to adapt but you have to tackle that little by little," she says.
In fact, customers are also in transition. "We always aim to meet the needs of our customers but it's a mixed bag. Some want the cars to be more digital, some are more interested in comfort. Regardless, we understand their needs and give it to them."
Like most who grew up in the dealership business, Ross knows the ins and outs of sales, F&I, service and customer service. But, she also watched her parents — and later herself — navigate being a minority business and incorporating it into the company's DNA.
While the industry may be in flux, Ross is very much in control of the dealerships and in preserving the legacy of her parents. Her father, Bob Ross Sr., worked as a salesman for Shannon Buick in Dayton, Ohio in 1962 and in 1974, participated in General Motors' First Minority Dealer Academy. After graduation, he purchased a Buick, Opal and International Harvester Trucks dealership in Richmond, IN., where he worked as a lot attendant as a teenager. He was the first African American automobile dealer in the states of Indiana, Ohio, Kentucky and West Virginia. The purchase also make him the first African American to own an International Harvester dealership.
In 1979 he became the first African American to own a Mercedes-Benz dealership when he purchased Centerville, OH-based Davis Buick and Mercedes. In 1982, an effort to further bolster his already successful Centerville Buick/Mercedes-Benz dealerships he purchased the dealership's current GMC Truck franchise.
At the height of his success, he passed away from heart disease at 52 and Janell's mother, Norma, took over as CEO and a 27-year-old Janell assumed the leadership for the day-today operations and then later president after her mother's death. Her brother, Bob Jr. is director of fixed operations. "We were all involved in the business but I would say that in order for any business to have a smooth transition and avoid personal issues, there needs to be a succession plan in place. Get your ducks in a row, otherwise there's a lot of ramifications that you didn't expect."
Ross says she doesn't remember much of the six months after her dad passed. "We just did what we had to do to keep going. But then I decided to really learn the dayto-day operations and I started networking and getting involved with the auto industry." She was named chairwoman of the American International Automobile Dealers Association in 2013, and also participated in the minority dealership program with General Motors.
She firmly supports efforts to reach out to and help minority dealers, such as GM's and NADA's programs. "They're instrumental to success and it shows manufacturers how capable minority dealers are."
She is also the only second-generation African American female automobile dealer in the country, and she has the distinction of operating the only Mercedes-Benz, BuickGMC, Alfa Romeo, and Fiat dealerships owned by an African American woman. "I must say that the Baranco family in Atlanta is catching up on me with Mercedes," she says with a laugh.
She also is seeing Millennials and their role in a world of transition as well. "It's just their nature and the sign of the times. One of the reasons why there hasn't been a lot of women in the business is the hours where you rarely see your children. The hours are tough," she says. "Millennials are looking at things like split shifts and new ways to approach the workplace. It's a whole different mindset and showing us that there are real possibilities to change and break down barriers and make it easier for women and others to find viable careers and play key roles in the business."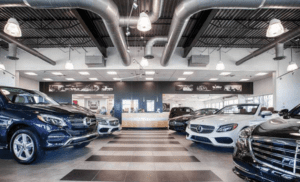 One of father's greatest lessons, she says, is to learn as much about the business as possible and take risks. "I have other friends in the business, many are dealer offspring, like myself, and I talk to them and see what they're doing. I want to understand. I don't want to look at things in a cookie-cutter way. I look at things from the inside and outside."
She also believes that dealers must look at the big picture and get involved in political issues such as trade and tariffs and be involved with AIADA. "We need to be mindful of what is going on in Congress and even the state and local issues. What is happening in terms of tariffs can be potentially devastating. "
She also is keeping up her parent's legacy by making sure that employees are treated with respect and surround yourself with the best talent. "I believe extends to vendors OEMs, everyone. And, also we treat our customers as we want to be treated. That is our legacy and that is what we do every day. It is also more of what a family business can offer to customers because we are family."
While Ross is devoted to running the dealership and growing its business, she has her eye on other cause dear to her heart: fighting breast cancer. Her mother died of breast cancer and she started the Norma Ross Pink Ribbon Drive, and they make a $50 donation to the American Cancer Society for every vehicle purchased in September and $100 to the Norma J. Ross Foundation in October. "It's bittersweet to do this but I'm passionate about it and so are the employees, our vendors, customers and everyone. To do this is a true blessing."
Despite of all the changes going on, Ross is committed to "Keep going and looking at new opportunities, including possibly expanding our retail footprint. We'll continue giving the best customer service, respecting our employees and continuing the legacy of my father and mother."