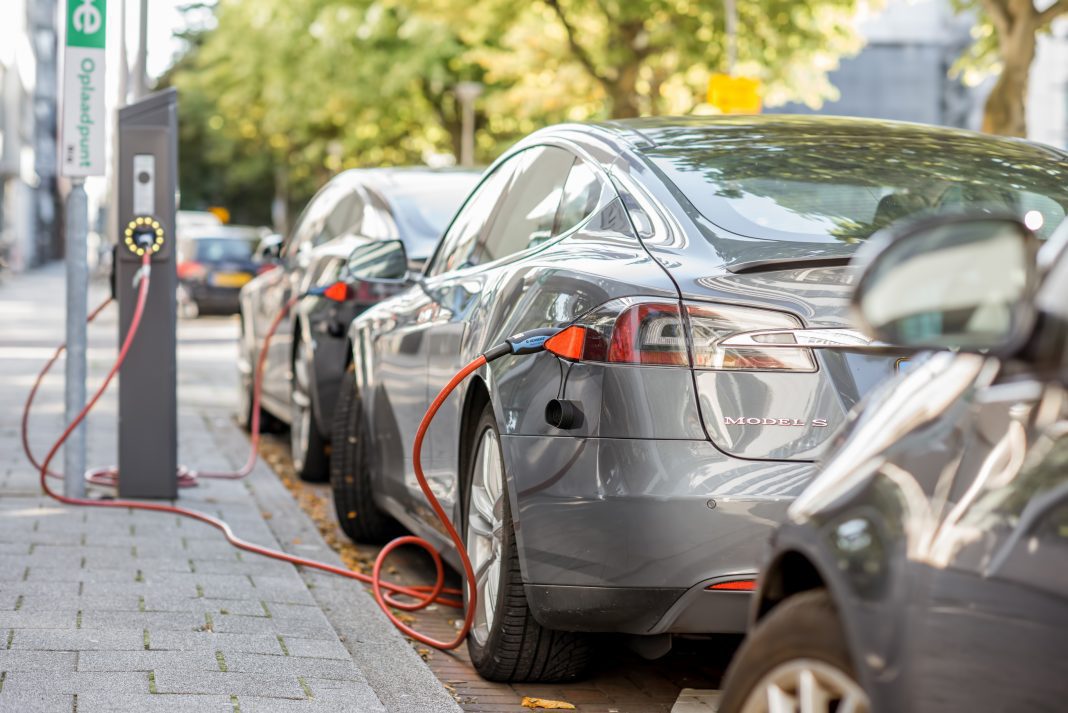 A $3.5 trillion-dollar budget reconciliation bill is being hammered out by the US Senate, aiming for a target date of September 15. As one of only two reconciliation bills allowed in a fiscal year, industry associations that represent carmakers, as well as associations that support EV adoption, are urging the US House of Representatives and the Senate to support the bill.
The letter was submitted by the Alliance for Automotive Innovation, Autos Drive America, Electric Drive Transportation Association, and Zero-Emission Transportation Association. Addressed to Democratic leaders, the letter urges lawmakers to support additional tax credits for EV buyers. The letter states, "Reaching success extends far beyond traditional automotive suppliers and vehicle design and assembly. It includes battery manufacturing, rare earth mineral processing, and sustainable battery recycling programs. Federal research and development funding, investment tax credits, and loan guarantees are all needed for companies to establish resilient EV/battery supply chain capacity in the U.S."
Getting EVs parked in driveways
Already, the Biden administration has set a non-binding goal of all new vehicles sold by 2030 being zero-emission models. Billions of dollars are allocated in the infrastructure bill to create enhanced charging networks across the US, but the prevailing concern remains whether the general public will get on board with electric vehicles.
Currently, prices are markedly higher for EVs than their gas-powered counterparts and, while they offer lower-cost operation and fewer potential repair costs long-term, concerns exist for consumers. Range anxiety continues to be an issue, and some models like Mazda's new MX-30 SUV will offer a limited range of around 100 miles.
As well, the Bolt EV recall that will replace the complete battery assembly is worrisome to some consumers. Should their car experience a battery failure that's outside of the warranty or a recall, it could cost more than $10,000 to repair.
To help alleviate the hurdles to EV ownership and bring them closer to parity with non-EV models, the reconciliation bill is proposing tax credits up to $12,500 per vehicle. Limitations would be put in place that would prevent EV tax credits for those earning more than $100,000 per year, and they would be restricted to models with a price tag of $40,000 and under.
The maximum credit amount is comprised of three components: a $7,500 basic credit, a made-in-America credit of $2,500, and an additional $2,500 for union-made EVs.
Imploring Congress to vote in favor
The letter submitted to lawmakers goes on to say:
"One critical policy is the consumer purchase incentive, which has demonstrated its effectiveness in growing the EV market. To reflect the changing market and our shared goals, we urge Congress to expand and extend the Section 30B and 30D tax credits for fuel cell electric and battery electric vehicles to support consumer acceptance and help manufacturers reach the economies of scale needed to achieve parity with today's gas-powered vehicle market. To effectively accelerate the transition to electric transportation, in the time frame necessary to address the threats of climate change, an updated electric vehicle credit needs to provide a broad incentive for diverse consumers, infrastructure, and vehicle markets."
The reconciliation bill has a nonbinding deadline of September 15, and only requires the support of 50 senators plus Vice President Kamala Harris to pass.
---
Did you enjoy this article from Jason Unrau? Please share your thoughts, comments, or questions regarding this topic by submitting a letter to the editor here, or connect with us at newsroom@cbtnews.com.
Be sure to follow us on Facebook and Twitter to stay up to date or catch-up on all of our podcasts on demand.
While you're here, don't forget to subscribe to our email newsletter for all the latest auto industry news from CBT News.