Today's Featured Interview:
3 key practices every car dealer should apply to their operations today – Frank Lopes
As we near the end of one of the most unpredictable years in recent memory, many dealers are wondering what they should be doing right now to prepare for success in the final quarter and the beginning of the new year. In the second part of our conversation with Frank Lopes, vice president of Forrest & Blake Digital, host of Live with Lopes, and author of The Seven Minute Setup, we discuss three key practices that every dealer should be doing right now. Watch the full segment here.
Top Headlines:
As dealers continue to rebuild inventories, many automakers and retailers are discovering the benefits of having less supply on hand. Despite inventories running 25% lower than normal, dealers have benefitted from a seller's market. According to research from Edmunds, new vehicles spent an average of 56 days on the lot in the month of October, down 27% from the same time a year ago. This has led to new vehicles selling faster with higher average prices. The Wall Street Journal also attributed the success to the shift in online shopping. With fewer car-shoppers visiting showrooms, dealers don't need as many vehicles for test drives. Automakers such as General Motors are monitoring the situation and could possibly reconstruct their distribution model if dealers continue to sell at a high level.
As the newest wave of COVID-19 cases spreads across the country, dealers are using prior knowledge to better prepare themselves for new health restrictions. Many dealers were forced to make the move to digital retailing sooner than expected due to shutdowns in the spring. However, the transition will now benefit many dealers as new restrictions have been issued in California, Minnesota, and New York. As many other states are considering another lockdown, dealers will once again be forced to operate with minimal staff, limited foot-traffic, and low incentives.
Cadillac is offering its dealers an out if they choose not to proceed with the auto brand's EV future. General Motors announced that it would offer up to $500,000 to buyout Cadillac dealers who don't wish to sell the brand's electric lineup. GM's luxury brand has made plans to become all-electric by 2030. Many dealers have expressed concerns about these plans, pointing to the EV market not being ready for sudden expansion. Dealers have also been hesitant to spend at least $200,000 to renovate the dealerships with chargers, tooling, and training that GM is requiring to sell EVs. GM has said that dealers have until November 30 to decide whether to proceed or take the buyout.
Tesla is being granted an exemption from the new COVID-19 restrictions in California. The California Department of Public Health said that the new 'limited stay at home order' doesn't apply to Tesla employees who have been deemed as essential workers. Previously, the EV maker broke state and county health orders by keeping their factory running despite being told to wind down to minimum basic operations. The news of continuing operations will come as a relief to Tesla shareholders as the EV maker remains on schedule to deliver 500,000 units in 2020.
News Stories & Opinion: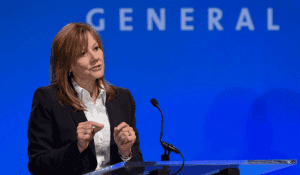 GM to issue another Takata airbag recall for 5.9M trucks and SUVs
After taking more than four years to reach a conclusion, the NHTSA has finally decided to mandate another Takata airbag recall for General Motors vehicles. The recall will affect 5.9 million vehicles and is expected to cost GM around $1.2 billion US. Like other Takata airbag recalls, the NHTSA has concluded that airbags used in certain trucks and SUVs in the GM lineup can be dangerous and potentially fatal. Ammonium nitrate deploys the airbag and fills it in a collision but the volatile chemical can deteriorate due to heat and humidity, causing the airbag to deploy with too much force. The possible result is metal shards blown into the passenger compartment from a canister designed to contain the chemical. Read More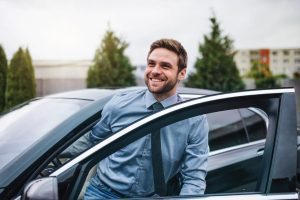 Automotive marketing study reveals two marketing techniques that boost sales by 76 percent
There seems to be a winning combination of marketing techniques that can propel dealers to a significant sales bump. Outsell, a virtual engagement sales company, partnered with RXA, an AI, and data science company, to conduct a study on digital sales and retailing in the automotive industry.  They released their surprising findings at the annual Automotive Analytics and Attribution Conference that took place on Nov. 16 through Nov. 18, 2020. The study tracked 18 months of sales history from 1,180 dealers and collected data on $7.4 million consumers in the U.S. Read More
---
Did you enjoy today's automotive newscast? Please share your thoughts, comments, or questions regarding this topic with host Jim Fitzpatrick at jfitzpatrick@cbtnews.com.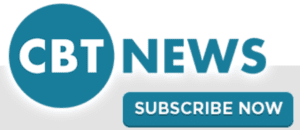 Be sure to follow us on Facebook and Twitter to stay up to date or catch-up on all of our podcasts on demand.
While you're here, don't forget to subscribe to our email newsletter for all the latest auto industry news from CBT News.