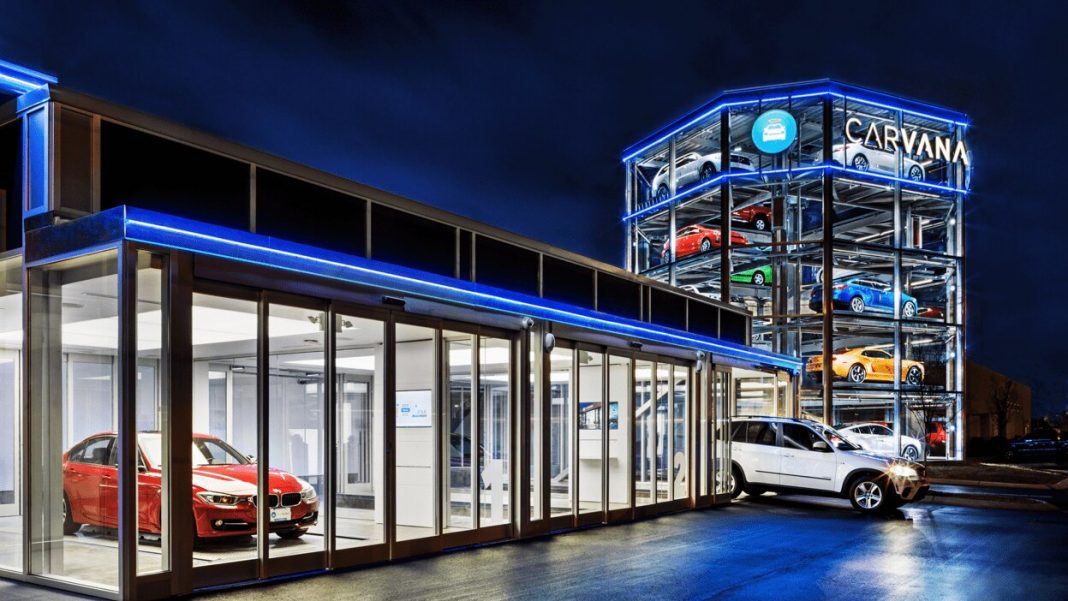 Growing sales and great profit margins weren't enough to push Carvana into the black through the third quarter of 2021. In the shareholder letter issued on November 4 from founder and CEO of Carvana, Ernie Garcia, this calendar year has been one that demonstrated car buyers' affinity for simplified car buying. But despite a significant pattern of growth over the past two years, the net loss continues to grow.
In the shareholder letter, Garcia says, "The third quarter was another great quarter for Carvana. We delivered over 110,000 cars to our customers growing 74% versus a year ago and continued laying the foundations necessary to sell over two million cars per year. Despite the complexities of managing through all the changes of the last two years, our team has continually executed and persevered as we bought and sold over three times as many cars from our customers in the third quarter as we did in the third quarter of 2019. Thank you to our entire team for all the effort and care these accomplishments have required."
A growth rate of triple the sales in just two years is impressive by any standard. At 110,000 used cars sold in a twelve-month period, it rivals some of the pre-owned largest dealer networks in the nation. Aside from AutoNation, very few auto retailers can compete with that volume.
Sales steaming ahead
It's the highest ever quarterly sales volume for Carvana. At just shy of 112,000 units sold, it's nearly double the number of sales from one year ago. Every quarter since Q1 2014 has had better total sales than the last.
For this past quarter, gross profit per unit took a tumble to $4,672 – still a very respectable and healthy gross profit for a used car by any measurement. Per-unit gross profit stands at $616 more than the same period last year. That's clearly due to the blistering demand for cars among the American population today.
At more than $3.48 billion in total revenue, gross profit on sales comes to $523 million for the quarter before expenses. It's the second quarter in a row that Carvana has had a positive EBITDA.
Still deep in the red
However, the Carvana model has yet to earn investors a reward. Once expenses are factored in, Carvana showed investors a net loss of $68 million. Of that loss, only $32 million is attributed to Carvana Co. The additional $36 million is absorbed by non-controlling interests, and the net loss per share of Class A common stock is $.38.
The loss comes on extremely elevated trade-in prices and more costs associated with purchasing inventory from customers who only want to sell.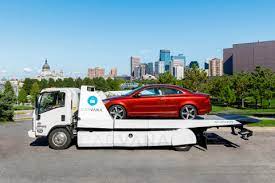 Dealerships are in a similar position to Carvana in terms of bringing in used car inventory, but Carvana's model just doesn't seem to have the same profitability as the traditional sales model. The retailer is buying up much-needed inventory that could be headed to a franchised dealer instead, but that would hardly affect an individual store's sales volume for pre-owned.
The major attraction for car buyers to choose Carvana over the traditional dealer is convenience. If auto retailers want to take back some of Carvana's market share, they're going to need to embrace the digital retail shift and ensure every customer interaction is high quality and free from pressure.
---
Did you enjoy this article from Jason Unrau? Read other articles on CBT News here. Please share your thoughts, comments, or questions regarding this topic by submitting a letter to the editor here, or connect with us at newsroom@cbtnews.com.
Be sure to follow us on Facebook and Twitter to stay up to date or catch-up on all of our podcasts on demand.
While you're here, don't forget to subscribe to our email newsletter for all the latest auto industry news from CBT News.