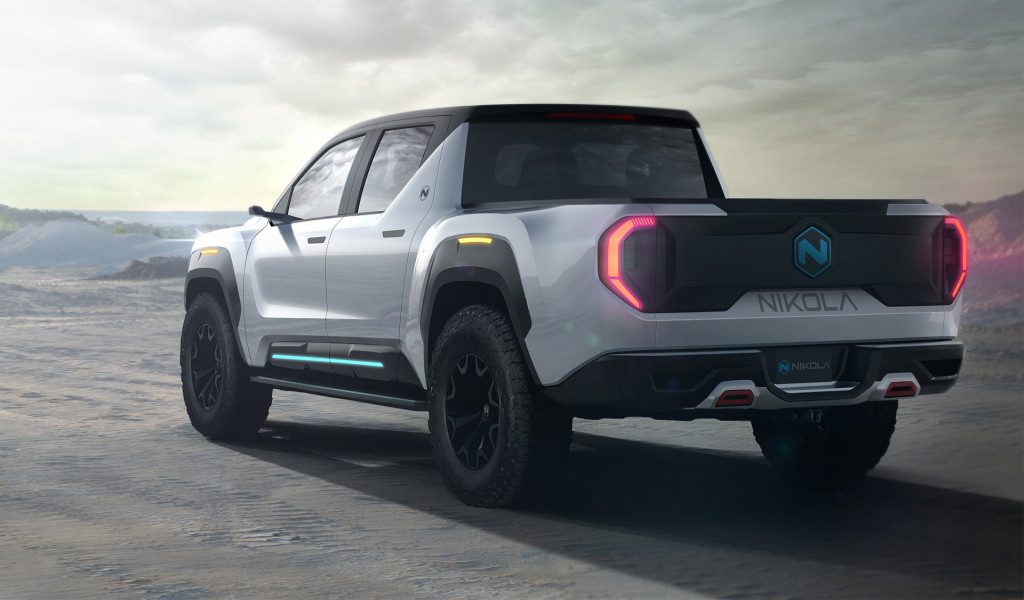 Nikola Corporation has had a volatile 2020 with both ups and downs, but this week's news has caused Nikola shares to plunge yet again. Just two months after Nikola's founder, Trevor Milton, stepped down due to fraud allegations, GM has now backed out of its previous agreement to receive an 11 percent equity stake in Nikola and produce the hydrogen-electric Badger pickup truck. According to the updated Memorandum of Understanding (MoU), GM will only be supplying Nikola with its hydrogen fuel cell technology and its Ultium EV batteries for future endeavors. 
Simply stated, GM will no longer take a stake in Nikola or build the Badger trucks, and GM would simply be equivalent to a supplier if Nikola were to move forward with its technologies. 
Nikola's Badger truck garnered a lot of excitement when it was announced in March, and the company was planning on being able to compete with other automakers including Rivian and Hummer. The truck was going to be made available as fully electric or electric coupled with hydrogen fuel cell technology. Nikola boasted its truck would get a 300-mile range on electric battery alone and 600 miles combined. Back in September, GM's planned stake of Nikola totaled $2 billion and the announcement of the partnership had caused Nikola stock to surge over 50 percent at that time. 
However, this week's press release from GM reported that the two companies signed a modified, non-binding MoU "for a global supply agreement to provide it's Hydrotec fuel cell systems for Nikola's Class 7 and Class 8 zero-emission semi-trucks." The fuel-cell systems would be engineered "through the specifications mutually agreed-upon by both companies" and there would be room for discussions of GM supplying it's Ultium battery system for the trucks as well. 
Nikola's respective press release hinted that the automaker wouldn't be looking for a new partner at this time, stating that "the Badger program was dependent on an OEM partnership" and Nikola would "refund all previously submitted order deposits for the Nikola Badger."
Nikola CEO Mark Russell indicated that heavy trucks will remain Nikola's "core business" and the company remains "100% focused on hitting our development milestones to bring clean hydrogen and battery-electric commercial trucks to market." This includes the Nikola One semi-truck, which the company claims will take a very short period of time to refuel and will offer a range of 1,000 miles. 
Russell added that GM and Nikola are "reinforcing our companies' shared commitment to a zero-emission future."
With the implied failure of the Badger, the largest quest for a hydrogen-electric pickup truck so far has ended, but that doesn't mean it won't come back in the future, as pickup truck technologies have already been moving towards more eco-friendly technologies. Ford is continuing to develop its all-electric F-150, which it says might have a 700-mile range on one charge, and the GMC Hummer EV with a 350-mile range is still expected to make its debut in the Fall of 2021. The extinction of the Badger project may also be a relief to Tesla, which has plans to release its electric Cybertruck in late 2021 as well. 
Nikola itself will likely focus on its semi-truck technology despite its legal and regulatory issues, but noncommercial hydrogen-powered vehicles are not out of the picture, as other automakers have also started to dip into hydrogen fuel cell technologies. Toyota has begun test drives throughout California and Hawaii for its 2020 Mirai and, according to the company, "the Mirai's only emission is water." Honda is also offering its 2021 Clarity Fuel Cell in select areas of California. 
If Nikola and other manufacturers are able to develop a functional nationwide hydrogen distribution network, hydrogen might still have a chance to at least coexist with electric vehicles as well as conventional gas-powered ones. For now, though, the termination of the Badger makes it seem like the current focus may mostly stay on fully-electric technologies.