After 20 years of overseeing the largest chain of auto dealerships in the country, AutoNation's CEO Mike Jackson will step down, and transition to executive chairman sometime next year.
After completing college, Jackson began his career in the automotive industry as a technician for a modest automotive dealership in Cherry Hill, New Jersey. Moving through the ranks, he eventually served as President and CEO of Mercedes-Benz USA and caught the attention of AutoNation Founder, Wayne Huizenga in 1999. That October, Jackson was named CEO of AutoNation, thus beginning his impressive tenure.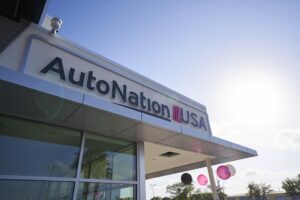 Jackson was an experienced and determined leader who focused on the development of dealership inventory to extend beyond the U.S. to include foreign luxury brands like BMW, Mercedes, and Lexus. This resulted in a 340 percent return for shareholders and cemented Jackson's legacy.
As a consistently commanding presence in the industry, Jackson is perhaps best known for extending the AutoNation brand from coast to coast and using its $20 billion worth of revenue in conjunction with this expansion, to create new profit opportunities.
In a statement on his transition, Jackson told CNBC, "This discussion with the board has been on-going since 2016 – we all sort of agreed on an approximate timeline, and now we're making it official."
Brand extension for AutoNation is still very much alive, and only time will tell if Jackson's successor will continue building on his foundation.