In a show of optimism, auto shares rose following President Trump's announcement of a new trade deal between the US, Canada, and Mexico on Monday. The agreement, if adopted, serves as a replacement to the North American Free Trade Agreement (NAFTA) and will be known as the United States Mexico Canada Agreement (USMCA). Part of the new agreement will be increased auto production and auto wages in North America.
In a tweet on Monday the president wrote that USMCA "is a great deal for all three countries, solves the many deficiencies and mistakes in NAFTA, greatly opens markets to our farmers and Manufacturers, reduces Trade Barriers to the U.S. and will bring all three Great Nations together in competition with the rest of the world. The USMCA is a historic transaction!" Backing President Trump's enthusiasm, stocks went up for Ford, Fiat Chrysler Automobiles and General Motors, 1.57%, 2.66%, and 1.2% respectively.
Regarding USMCA, Joe Hinrichs, executive vice president and president of Global Operations for the Ford Motor Company, said in a press release, "Ford is very encouraged by today's announcement, and we applaud all three governments for working together to achieve free and fair trade in a strong regional agreement." He affirmed that Ford stands "ready to be a collaborative partner to ensure this agreement is ratified in all three markets because it will support an integrated, globally competitive automotive business in North America. The benefits of scale and global reach will help to drive volume and support manufacturing jobs."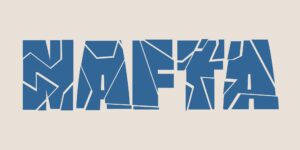 Ford isn't the only comany sharing the excitement. The American International Automobile DealersAssociation (AIADA) also welcomed the news of NAFTA's replacement by USMCA. The Association's press release regarding the agreement held a note of relief. Said AIADA President and CEO Cody Lusk in a press statement, "Uncertainty is the enemy of business, large and small. Today's announcement of a trilateral agreement between the U.S., Canada, and Mexico allows the entirety of the auto industry, from manufacturers to hometown dealers, to once again plan for the future. AIADA's 9,600 dealer members look forward to learning details about the pact, and its impact on the auto sector, in the coming weeks."
The treaty now awaits ratification. The three nations involved have sixty days in which to sign, at which point Congress will need to pass it for it to be finalized.
It should be noted that USMCA is not part of the discussion on proposed tariffs on auto parts. That possibility is a separate conversation, one that AIADA urges the President and his cabinet to reconsider. In the above press release, Lusk included a message regarding those tariffs, writing, "We remain deeply concerned over the Department of Commerce's ongoing 232 investigations, and the threat of massive new tariffs on imported autos and parts. Dealers will continue to urge the Trump Administration and Congress to pursue positive trade policies that keep the American auto industry open, dynamic, and competitive."
https://www.bizjournals.com/atlanta/news/2018/10/01/automakers-react-positively-to-announcement-of-us.html