Despite CEO Elon Musk having quite a bit of legal trouble lately, Tesla has released some good news – the company's delivery number for Q3 was 83,500. This equaled about 80% of the number of vehicles delivered in the entire year of 2017 and included the delivery of 55,840 Model 3 sedans. Upticks in production and delivery are essential to Tesla's success, but according to some experts, the question now is if the company can continue the growth.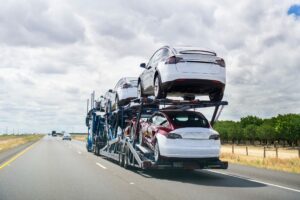 "Today's production announcement offers a bit of redemption to the Tesla faithful. It's refreshing to see the company making headlines for producing cars, not controversies. Between the makeshift tent, extra shifts and Elon's all-nighters at the factory, it hasn't exactly been a traditional path getting here, but make no mistake that producing 50,000 Model 3s in Q3 is significant milestone."
"The real question now is if Tesla can really sustain this pace, particularly in light of the delivery issues the company has faced recently. While Tesla super-fans and owners have generously volunteered their time to assist, this isn't necessarily a sustainable model that Tesla Q3 Delivers But Can They Sustain This PaceElon can count on moving forward." – Jeremy Acevedo, Edmunds manager of industry analysis
Robert Ferris of CNBC reported that the improved delivery numbers have not quite revived the confidence that investors once had in Tesla, as other data such as sales pricing and costs were not detailed in the report. Shares still fell slightly after the announcement as investors were not completely satisfied with the news and wanted more information regarding profit margins and finances.
In the meantime, Tesla is trying to speed up the construction of its Shanghai production plant in an attempt to minimize the costs of the current U.S. tariffs on automobiles. These have reportedly upped taxes on Chinese-sold Tesla vehicles by 40% instead of 15% like other imported autos. Tesla released a statement indicating that the company is operating "at a 55% to 60% cost disadvantage compared to the exact same car locally produced in China" and that the factory in China will be beneficial seeing as "China is by far the largest market for electric vehicles."
Even though production and delivery numbers for Q3 were a welcomed uptick from the previous quarters and plans to expand in China are ramping up, Tesla could still continue facing challenges, especially costs and spending. David Gelles of The New York Times noted that the company has been forced to take remedial actions this year, including cutting about 9% of it's employees and stopping the manufacturing of certain colors of Model 3 vehicles.
Musk's future is also uncertain, as he has continued to be extremely outspoken despite being fined $20 million and forced to step down from the board of Tesla for at least three years. Jack Stewart of WIRED noted that if Musk can "stay off of Twitter" and focus solely on his role as the CEO of Tesla, he may be able to "just get cars built" and maintain Tesla's increasing production and delivery.
Nevertheless, many experts are optimistic, including Baron Capital founder Ron Baron who predicts that Tesla will become a $1 trillion company by 2030, according to Matthew Belvedere of CNBC.