On today's edition of CBT News, Jim Fitzpatrick chats with Jeremy Acevedo, Manager of Industry Analysis at Edmunds, to discuss the winners and losers for September, as well as some market predictions if interest rates continue to rise.
As far as domestic retailers are concerned, their sales held steady with Chrysler reporting a 15 percent year over year gain, largely due to strong Jeep sales and the release of the new Dodge Ram which is generating excitement among consumers. GM also did alright, as did Ford which has some new vehicles coming down the pipe in the next few months.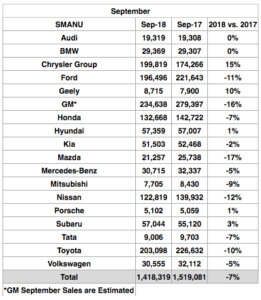 Imports overall did fine considering they saw some stiff competition from domestics. Even though Honda, Toyota, and Nissan saw year over year declines, they were only slightly lower.
As for the controversial retailer Tesla, their Q3 production and delivery numbers have appeased the naysayers as well as their investors for now.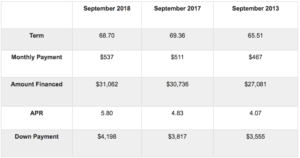 We also saw the Fed raise interest rates at the end of September to 2.5 percent. This means that credit conditions are tightening for consumers. Even though sales are holding steady for the time being, the Fed has plans to raise interest rates even higher in Q4 to just under 3 percent.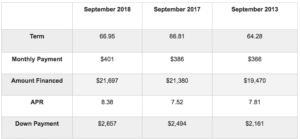 Consumers will then see a sharp decrease in 0 percent apr deals as well a decrease in lease deals. Sounds like we'll be seeing more and more sticker shopping in the showroom.
While it appears tough to dissuade sales in the current market, these higher interest rates will prompt a decrease in overall sales, but Jeremy says that the consumer interest in lightweight trucks might sustain the current market momentum into Q4. Edmunds is predicting that light trucks will comprise 70 percent of sales in Q4 even among tightening credit conditions and extended financing to higher rates.