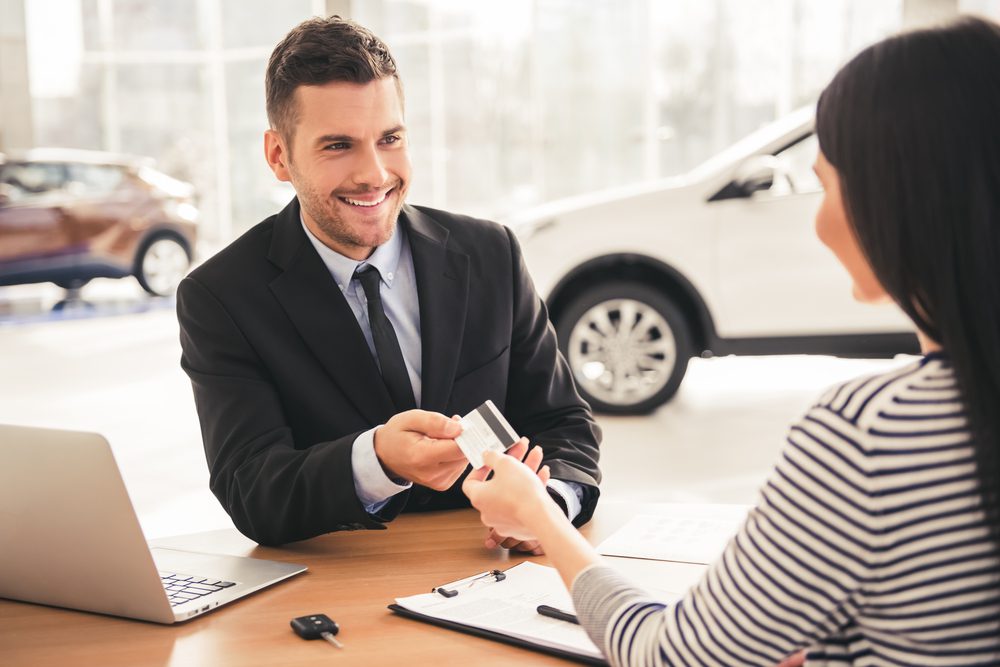 If a recent MSNBC story and reports of what is happening at Barclay Bank are any guide, a blind hairpin turn could be ahead. Is the lending industry able to make the turn?
No one will disagree that it's been a challenging time to sell cars. From a slowdown in 2019 to the pandemic that started in 2020, dealers and manufacturers have had hurdles to clear. As the New York Times reported, these disruptions have changed the automotive market forever, but most dealers have pivoted and are on the road to recovery.
Yet recent issues with chip shortages shutting down production are putting further limits on mid-term auto availability and sales. And then there's the current move to an EV future. So, changes aren't over in the industry. But what about the economy?
Clouds
With the US economy growing post-lock down, it looks like consumers are beginning to enjoy a new economic outlook. But is the economy sound, or does the horizon show signs of a repeat of pre-2008? A recent CNBC report says, "Hedge fund manager David Einhorn warned of dangers for retail investors that he sees in the market."
It goes on to say, "…Someone pointed us to Hometown International (HWIN), a single deli in rural New Jersey … HWIN reached a market cap of $113 million on February 8. The largest shareholder is also the CEO/CFO/Treasurer and a Director, who also happens to be the wrestling coach of the high school next door to the deli. The pastrami must be amazing," Einhorn said in a letter to clients published Thursday.
If it sounds a lot like pre-2008 stock valuations, then you're not alone. One unnamed source says, "If $18k in annual sales is worth $100 million, then everyone is a multibillionaire. And there are already numerous TV ads for stock-investing apps, which should send shivers down the spine of anyone even vaguely familiar with socioeconomic theory."
Restricting credit
If a downturn is coming, it's going to require a different set of plans. Dealers will need to commit to growth while building on the COVID downturn processes, and strengthen community and consumer ties. Strategic goals will also help provide a roadmap when credit becomes tight, and consumers slow down purchases.
This week Barclay Bank in the UK began to restrict credit to consumers, even those with excellent credit scores. A news report says, "Outraged customers have hit out at Barclaycard after thousands had their credit card limits slashed – some by as much as 99 percent. One longstanding customer, who has never missed a payment, said his credit limit was cut from £11,000 to £300. Another saw theirs drop from £11,800 to £250, and in the biggest cut seen yet, a 62-year-old said his limit dived from £25,000 to £300."
If the banks aren't extending consumer credit and are in fact trimming it, particularly to consumers with excellent credit scores, it's usually because they are having trouble selling or servicing their debts.
Cars to SUVs to EVs
The move from ICE to EVs will bring even more convergence among manufacturers. With every major manufacturer moving to build EVs, the EV market will get crowded. To get ahead, everyone will have to update products with the frequency of new computers and software and work a holding or growing market share while managing expenses. It will take vision, discipline, and commitment to do all of this while moving through a struggling economy.
Surviving
A report by Boston Consulting Group from 2019 reminds everyone that they can safely navigate a downturn. "…while contractions are a time of uncertainty, they also introduce significant value-generating opportunities. Businesses that act quickly and decisively to embrace a new and more strategic playbook will not only rebound faster from the next downturn but also come out of it stronger than they were before."
The industry has indeed changed. And the recent moves dealers made during COVID may provide a strong foundation for what is coming.
---
Did you enjoy this article from Steve Mitchell? Read other articles on CBT News here. Please share your thoughts, comments, or questions regarding this topic by submitting a letter to the editor here, or connect with us at newsroom@cbtnews.com.
Be sure to follow us on Facebook and Twitter to stay up to date or catch-up on all of our podcasts on demand.
While you're here, don't forget to subscribe to our email newsletter for all the latest auto industry news from CBT News.