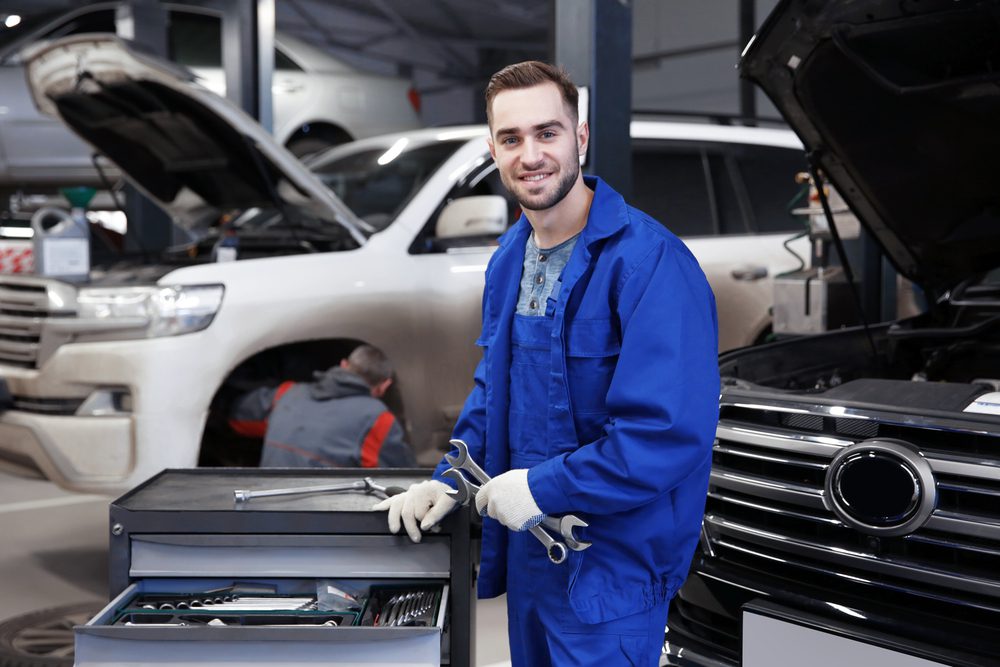 By now, automobile manufacturers around the world have been affected by the semiconductor chip shortage that originated during the pandemic. Assembly lines have ground to a halt or have been slowed as certain components are in extremely short supply, as is the case with the Ford F-150 plants in Chicago, Ill. and Flat Rock, Mich. And although the sales of pickup trucks, SUVs, and cars are threatened by the shortage, the service department is likely to be affected as well.
With 100% of inventory for parts shortages are heading straight to the factory, there are vehicles that will be sitting in the service department, unable to be repaired, as the required electronic part is unavailable. Crippled parts inventory for these components could result in lengthy repair delays and, potentially, a travesty in customer satisfaction.
How can dealership service departments navigate through the chip shortage, or the rubber or foam shortages for that matter?
Full transparency in parts routing
For any customer, hearing, "It's out of my hands, I'm sorry," is an unsatisfactory answer. When a service advisor inevitably encounters a repair requiring one of the backordered parts affected by the shortage, absolute transparency is key.
What that means for a customer is that there is no possible route whatsoever that could be explored to find a solution other than wait. Proving it could be challenging, but doing your best to do so will be necessary. Print or show any parts screens that show a lack of dealer inventory as well as warehouse and national. And when the customer asks why you can't take it from a vehicle on the lot, be able to prove that it isn't possible, and hopefully you've checked into that option already.
Leave no doubt in the customer's mind that you've tried it all before they even asked.
Loaner availability
If one of the parts that's backordered will be weeks or months to arrive and it renders the vehicle undrivable, unsafe, or sufficiently inconvenient for the customer, they're owed a loaner of a similar model and trim, in as much as it's possible. This is bound to require conversations with the DPSM or equivalent, and it might also come at a cost to the dealership.
However, these shortages will almost assuredly apply to current model year or one- to two-year-old vehicles that are making lease or financing payments, and being unable to drive their own is not of their own volition. Extraordinary circumstances require extraordinary solutions.
Dealer sales concessions
Should you encounter a situation where no other solution can be found, service departments should consider carefully approaching the situation as an opportunity to refer back to sales. If a vehicle could be weeks or months out of service, or if there's no visible end in sight to offer, customers may demand a replacement vehicle permanently.
In this situation, you're likely to encounter situations that are unfavorable in terms of equity. It's a tricky place to be; to make a deal happen to satisfy the customer, it could require slashing gross profit and overpaying for the trade which can't be sold.
Convert it to a CSI opportunity
Customers will be understandably upset if their vehicle is affected by a parts shortage and it can have a devastating effect on CSI survey scores. By exhausting your options and being transparent about the situation while staying empathetic and positive throughout, it can be a way for staff to shine. It takes the sting out of a frustrating process in some small way, and shows that service department personnel truly are about serving the customer.
---
Did you enjoy this article from Jason Unrau? Read other articles on CBT News here. Please share your thoughts, comments, or questions regarding this topic by submitting a letter to the editor here, or connect with us at newsroom@cbtnews.com.
Be sure to follow us on Facebook and Twitter to stay up to date or catch-up on all of our podcasts on demand.
While you're here, don't forget to subscribe to our email newsletter for all the latest auto industry news from CBT News.