The north area of Peachtree Boulevard in Atlanta is a mecca for car buyers.
Tucked just inside of the city's looping Interstate I-285, there are over a dozen auto dealerships in less than two miles.

The taste and brand of the autos in the area range from Minis to Maseratis, Audis to Acuras and colossal corporate dealers to regional dealerships.
Almost half of the dealers that line the two-mile stretch have one thing in common: they are Jim Ellis Auto Dealerships.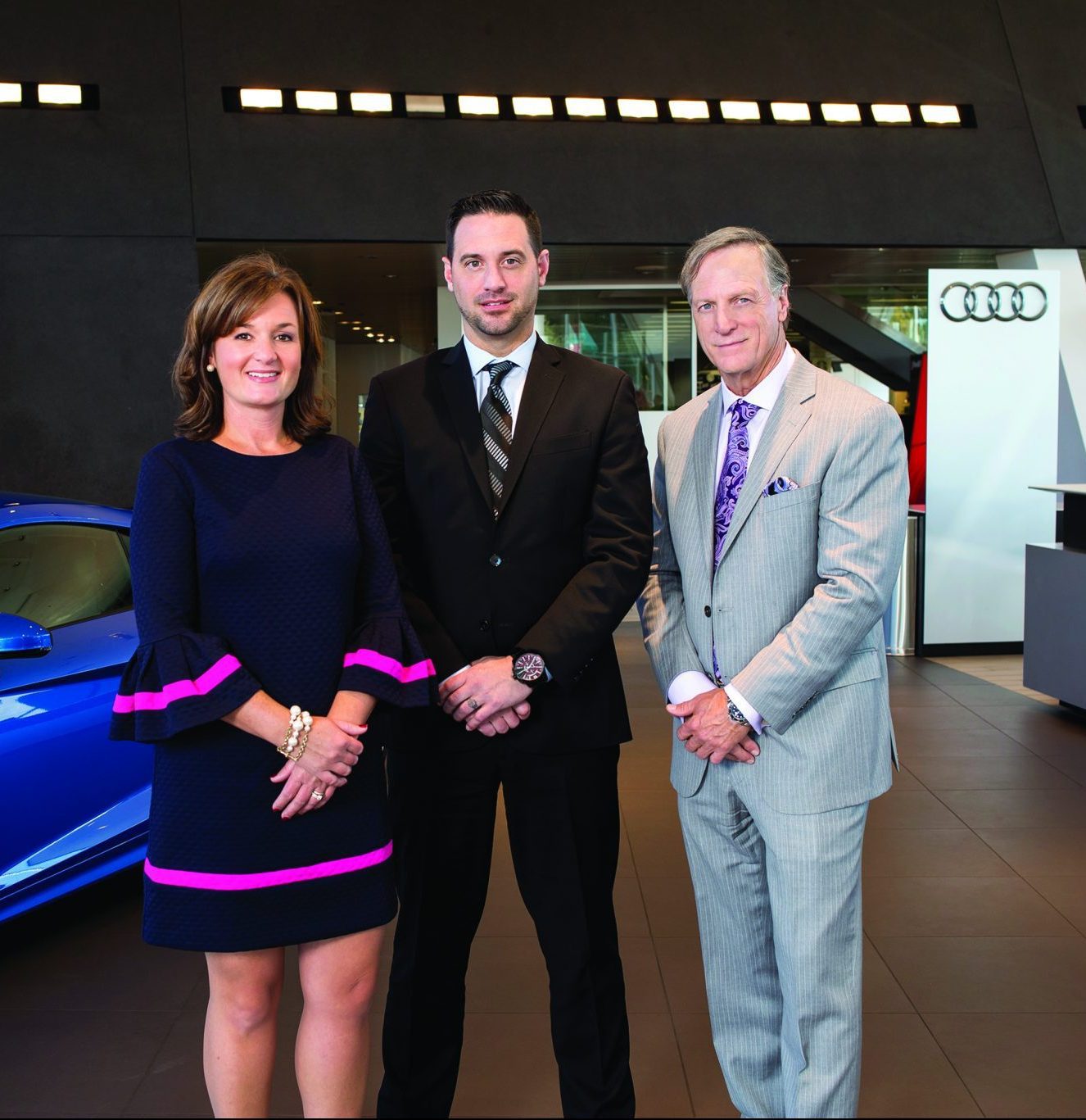 The auto group also has locations throughout metro Atlanta and north Georgia where they have been serving the market since 1971.
Through the years, they've expanded to 17 dealerships selling more than 13 brands. What's more is they have kept the business in the family. Now, three generations work at the group.
The founders, Jim, and wife Billie have stepped back from their active roles as president/CEO and secretary/treasurer, respectively. Jim "Jimmy" Ellis now serves as chairman of the company. Their daughters, Karen Black, and Kristi Cohron both serve as corporate officers. Karen's daughter Brooke Gatlin, serves as the director of human resources. Jimmy's daughter Stacey Hodges, serves as vice president of Audi Atlanta. Jimmy's son Wes, serves as vice president of Jim Ellis Hyundai, Jim Ellis Genesis, Jim Ellis Volkswagen Atlanta, and Volvo Cars Mall of GA. Jim's niece's son, Chris Roper, serves as office manager for Mazda Marietta and Volvo Cars of Marietta.
Seize Your Uniqueness
In this age of corporate and conglomerate takeovers, it can look like an uphill battle for family-owned dealerships.
According to Jimmy, the key to success is to embrace what makes your dealership different, including being invested in your community, emphasizing the fact that you are local and making sure your customers know you are accessible.
"I think you have to capture and seize on what makes you unique," he said. "We've been embedded in the community and have been giving back to the community for years. People know who Jim Ellis is, rather than an AutoNation. There is also value in the fact that customers can reach an Ellis if they have an issue or complaint."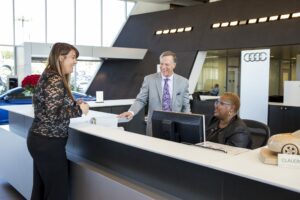 Jimmy said another aspect of being family owned is how they can create and spread a positive and people-centric culture throughout the company, which then trickles to the customers.
"That's a difference between us versus a publicly-owned company. We don't treat our customers as just a number," he said.
Hiring the right people and treating them well is a point Wes emphasizes as a reason for the dealership's success.
"My granddad set the vision, it was a good vision and he hired good people to carry it out," he said.
Jimmy noted while the company's culture is critical to reputation, it is not enough for family-owned dealerships to thrive and compete in today's marketplace.
"You must evolve with the changing landscape of delivering mobility to the masses," he said. "If you're going to be successful in the future, you're going to have to adapt."
Jimmy said grasping and evolving with new technologies and becoming digital savvy are part of that. But, he's upbeat about the future. He said though technology may shift how business is performed, there will always be a market for mobility in the United States.
"There will always be desires for people to move themselves, their family and things from one place to another. Opportunities abound in you're in the mobility business. You can call it the car business, but we're in the service and mobility business," he said. "If you're stuck in the old ways, you'll either close or go out of business or be bought out. The difference between family-owned and publicly-owned businesses are the publicly-owned have more resources so family-owned businesses have to be more strategic."
Those sentiments are echoed by Stacey. She said The Ellis Auto group is not conceding to disruptors or worrying about changes in the market such as ride-sharing or subscription services. Instead, they welcome the challenge.
"We call them the disruptors, but we don't look at them as disruptors," Stacey said. "Disruption creates opportunity."
Stacey cited the company works on ways to capitalize on things such as ridesharing, by eyeing how they can use their loaner fleets to gain ground, for example.
Hiring the Right Manager
The customer car buying experience isn't the only sector of the dealership that digital has affected. Hiring the right personnel with the right skill set is critical to success in today's dealership.
"Twenty years ago, you used to try to go after that person who'd been in the business and just plug them in and say there's your office and your phone and say, 'Go sell something,'" he said. "But the business has become extremely complex.
Jimmy said they seek salespeople who are not only tech-savvy but also have a great personality and are a good communicator. That is a challenge, particularly with The Millenials, because they do not have as much experience with face-to-face communications including such issues as negotiations.
"If we could have the perfect model it would be that person whose digitally savvy and has a magnetic personality," he said. "You take those two fundamental characters and skill sets and the rest is just technical that we can teach."
With insight and forward thinking like this, it's no wonder that Jim Ellis Auto Group is one of the most successful and largest family-owned auto groups in the Southeast.
Check out this feature and more in Car Biz Today Magazine.