January 1, 2019, is rapidly approaching, and the start of a year is when many consumers decide to take a look at purchasing a new vehicle. Changing consumer tastes can make it challenging for dealerships to know what car buyers are looking for in their next vehicle. However, some indicators point to cars that will likely be in demand for next year.

For example, the popularity of the SUV and Crossover are unlikely to go away anytime soon. As gas prices continue to remain low, and wages steady, consumers are still open to going bigger. So, what specific vehicles should you make sure you have on your lot to capitalize on next year's initial wave of shoppers? Take a look at our list of the vehicles customers will likely be interested in for 2019.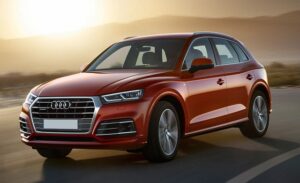 2019 Audi Q5
According to data from consumer insight platform, Crimson Hexagon, 21 percent of car buyers cite safety as the most important feature when looking for a car. This feature was by far the highest percentage in the group. As a result, our first pick is one of the highest rated and safest 2019 vehicle by Kelley Blue Book, the 2019 Audi Q5. The car received a 4.7 KBB expert rating, and many safety features that are add-ons for many other vehicles come standard in the Q5. Buyers can expect a turbocharged V6, a 7-inch color driver display, automatic emergency braking, frontal impact protection, and a host of other safety and technology features.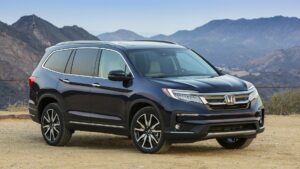 2019 Honda Pilot
While safety is the top pick for many car buyers, the second most important feature was Bluetooth connectivity at 15 percent. Many consumers want to take the comforts and convenience of home with them as they travel on the road. For those seeking safety with connectivity, the 2019 Honda Pilot will likely be a top choice. Buyers can take advantage of the Cabincontrol app which allows those in the car to control the music, climate, and other settings within the car from their phone. The vehicle can also serve as a mobile hotspot and can sync up for Apple CarPlay and Android Auto. The SUV even wins in the safety department as it includes a Collision Mitigation Braking System, Road Departure Mitigation System, Adaptive Cruise Control, and Lane Keeping Assist System.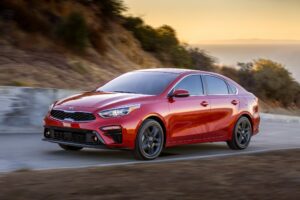 2019 Kia Forte
While SUVs and Crossovers may be all the rage, there is still a significant subset of buyers who are always looking for a deal. They don't mind sacrificing size for a vehicle priced under $20,000. As new car prices and interest rates continue to rise, it is imperative to have vehicles available for budget-conscious consumers. The 2019 Kia Forte seems to check all the consumer interest boxes (safety, connectivity, and comfort) at an unbeatable price. The sedan contains a 2.0-liter four-cylinder engine, fuel economy of 31 mpg or 35 mpg depending on the transmission, support for Apple CarPlay and Android Auto, and an 8-inch touchscreen. However, this vehicle really shines in the safety department. The Forte boasts frontal collision warning and mitigation along with lane assists, and both features come standard. The Kia Forte is the ultimate vehicle for those who value low pricing and quality.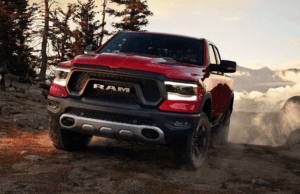 2019 RAM 1500
Listed as US News' number one Full Size Pick Up Truck, the 2019 RAM 1500 is a must-have for any dealership lot. Again, data shows most consumers are still in the market for larger vehicles, and this also includes pick-up trucks. The third highest feature consumers were looking for according to Crimson Hexagon was space at 11 percent, and this vehicle is one of the roomiest. The car can seat up to six people, has 305 to 395 horsepower, can tow and haul more pounds than competitors, and includes an infotainment center and numerous driver assist capabilities. This year has been a breakout season for Chrysler, Dodge, and Jeep. If reception of the 2019 RAM 1500 is any indication, 2019 could continue the cycle.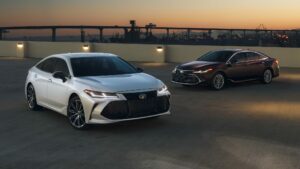 2019 Toyota Avalon
If sedans are going out of style, the Toyota Avalon is putting on a convincing show as to why they shouldn't. The only thing going against it is that it is not an SUV or Crossover vehicle. Other than this disadvantage, the car incorporates many of the top features consumers are looking for: safety, connectivity, space, and comfort. According to CBS News, the vehicle receives a top safety pick plus rating. U.S. News also rated it as their number one large car, and Consumer Reports also listed it as a top pick. Highway fuel economy is 31 mpg while the city is 22. The car also includes pre-collision systems with pedestrian detection, lane departure alerts, steering assists, and automatic high beams. Technology features include wireless charging and wireless connectivity.
Final Thoughts
While the SUV, Crossover, and Truck segment may continue its domination, rising transaction prices and decreased incentives and discounts might start to swing the pendulum toward small and mid-sized sedans. However, as 2019 unfolds it is likely that preferences for safety, convenience, and comfort will continue to remain important. So, regardless of consumer preference, the list above contains reliable vehicles that provide many of the features that are essential for today's buyer.