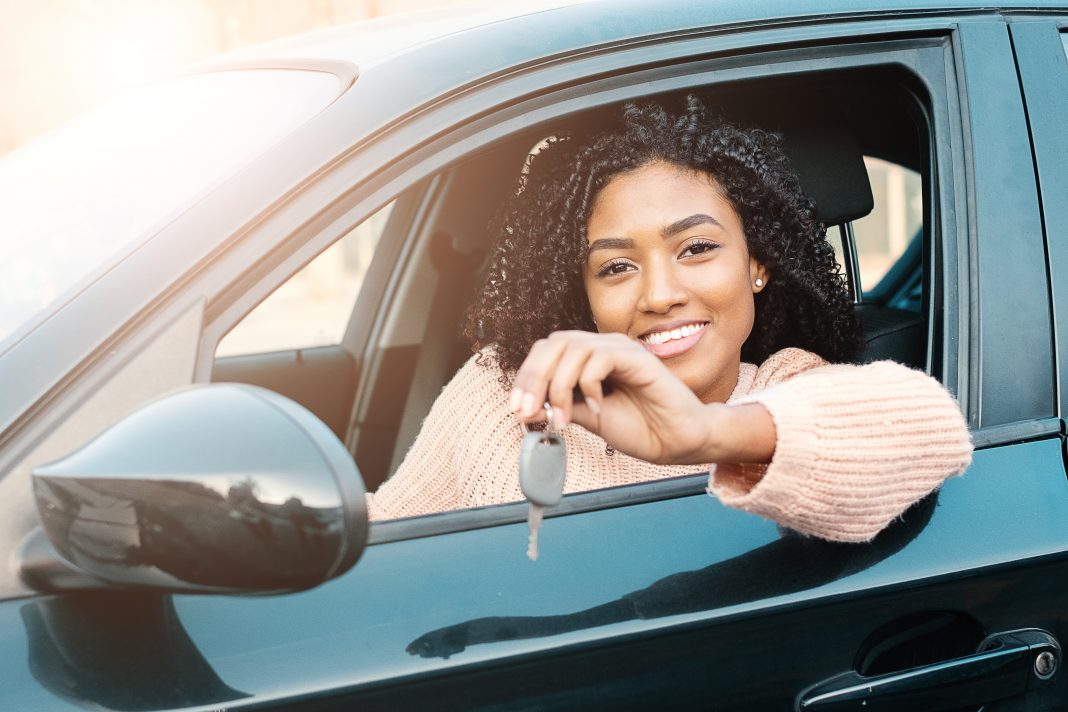 As American consumers face surges in both gas and vehicle prices, it's no secret that the cost of car ownership is rising. But this spike in prices won't be felt equally throughout the country and, for many Floridians, the pinch will feel especially sharp.
Last month, online bill pay company doxo released detailed statistics on car ownership in the U.S., publishing two reports that break down details on household spending in two key bill categories: Auto Insurance and Auto Loans. The details on average monthly spending per household in each of these categories informed rankings that showed the most and least expensive states and cities for car ownership across the country. Out of the 25 largest metro areas in the U.S., New York was the most expensive for car ownership: residents pay $703 a month on combined costs of auto insurance and auto loans. Miami came in second place, with residents paying an average of $674 in monthly costs of car ownership. The other three cities in the top five are Denver, Boston, and Seattle.
The Breakdown: Car Ownership Share of Household Income Rankings
A new supplementary set of doxoINSIGHTS rankings illustrates where car ownership costs are the highest and lowest in proportion to household income. This list—the Car Ownership Share of Household Income Rankings—analyzes the sum of local average monthly auto insurance and auto loan costs compared with average monthly household income.
This added criterion changes the order considerably. New York and Miami, for example, are much further apart in these rankings compared to the standard car ownership rankings. While Miami residents' average expenses of $674 amount to 14% of household income, New York's $703 a month comes to just 10.2% of household income. This keeps Miami in the #2 spot, while New York slides to the 14th spot. The top spot on the rankings is another city in Florida: Orlando, where households spend 14.1% of their income on car ownership.
Rounding out the rest of the top five in the Car Ownership Share of Household Income Rankings is one more city in the South and two in the Midwest. Residents of Cleveland come in third, spending 11.8% of household income on their cars, while Atlanta residents spend 11.4%, and Detroit residents spend 11.2%. Detroit's place in the top five is especially striking, given that local costs of car ownership, at $584, are only 17th most expensive out of 25 metros when it comes to the absolute amount.
Meanwhile, residents of San Francisco spend the smallest percentage of their income on car ownership. San Francisco residents spend an average of only 7.5% of their income on car ownership costs—nearly one-half the amount of Orlando and Miami residents. Washington, DC slides in at second to last place, where residents—despite shouldering the highest monthly auto insurance costs out of all 25 metro areas—still pay only 7.9% of their income on car ownership. Minneapolis residents spend 9.3% of their income on their vehicles, considerably higher than San Francisco and Washington, DC, but still the third lowest out of all 25 metro areas.
None of these cities are in the bottom three cities of the original rankings (based on the absolute amount spent on car ownership). Columbus, Ohio, is the least expensive city for car ownership on those rankings, with individuals paying $525 a month. Charlotte, South Carolina comes in second to last, at $542 per month, and St. Louis Missouri in third to last, at $543 per month.
What Factors Impact How Much Americans Spend to Own a Car?
Residents of metro areas in the Northeast and on the West Coast spend a smaller share of household income on their cars than residents of the South and Midwest. The relatively higher accessibility of public transit systems in those areas may be a factor in this regional split: where people drive less, they may be more likely to purchase smaller vehicles, and auto insurance companies may be more likely to charge them low premiums. This factor seems to have its limits, though: residents of the U.S. city with the highest rate of public transit ridership—New York—spend the same percentage on their vehicles that residents of the famously sprawling Los Angeles spend on them (10.2%).
Weather is another factor at play. Cities that experience harsh weather conditions are likely to see residents file more damage claims, so auto insurance premiums often rise as a result. Several cities at the top of the list deal with inclement weather, whether Florida's tropical storms or the Midwest's severe winters. This same concern also often affects vehicle choice, causing individuals to buy larger and costlier vehicles to withstand harsh conditions, which in turn drives up monthly auto loan expenses.
The weather consideration makes Minneapolis residents' relatively low expenditure on cars all the more impressive: other Midwestern cities that experience harsh winters, like Cleveland, Detroit, and Chicago, are ranked much higher on the list.
Why Do Car Ownership Rankings Matter?
It is key that car dealerships connect with customers based on their financial realities. The Car Ownership Share of Household Income rankings provide local context for dealership professionals looking to cultivate meaningful customer connections, and even to provide financial guidance if they're called upon to do so. For instance, a customer may inquire whether their current auto insurance rates are reasonable, or if they should shop around to seek a lower rate. The Car Ownership Share of Household Income rankings provides location-specific benchmarks that professionals can cite when asked such questions.
The rankings also provide context that dealership professionals can use to understand their customers better. Dealerships based in Orlando or Miami, for example, may benefit from understanding that their customers are paying a considerably larger share of their household income on their vehicles than others across the country.
As the US climbs out of the economic crisis brought on by the COVID-19 pandemic, a greater understanding of the diverse financial realities people face across the country can help us understand one another better in this critical time.
---
Did you enjoy this article from Jason Unrau? Please share your thoughts, comments, or questions regarding this topic by submitting a letter to the editor here, or connect with us at newsroom@cbtnews.com.
Be sure to follow us on Facebook and Twitter to stay up to date or catch-up on all of our podcasts on demand.
While you're here, don't forget to subscribe to our email newsletter for all the latest auto industry news from CBT News.