Joining Jim Fitzpatrick on today's CBT News segment is Mark Tewart, President and CEO of Tewart Enterprises, one of the country's leading automotive training companies, to discuss what dealers should be doing today to prepare for a strong and successful 2019.
Mark believes that there are six things managers should hone in on to finish out 2018 on a high note and get back to the basics for a solid start to 2019.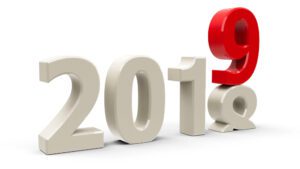 Utilize every piece of technology including setting up your CRM rules properly and relying on your data management system to organize the dealership's information.
Train your staff in the last quarter like crazy when your foot traffic is slower.
Get as much out of each customer experience as you can.
Focus on a lean, mean and correct used-car inventory.
Convert service to sales opportunities by offering things like free appraisals.
Button-up everything on your financial statement. Is there anything out of the norm – why?
Mark sums it up for us quite nicely by saying, " Make sure we're maximizing the integration and communication from every single department – sales to service, service to sales."
Now you might be wondering, how often should my personnel be trained? Mark recommends short bursts of really tight training. You only need ten minutes a day, but at the end of the month, you'll see an improvement not only in training but also in a employee's ingrained education.
Sales staff should also be 'walking the wheel' with every new car customer that walks through the dealership doors. Before a customer leaves without making a purchase, ensure that they have all the information and opportunity to make the best informed decision moving forward.
This business is built on a sense of urgency, there's not room to get complacent. Have a process; live and breathe it. As Mark puts it, "We spend so much time trying to acquire customers, but what are we doing to keep them?"
You can hear more from Mark on his weekly CBT News segment On the Mark, as well as his upcoming leadership and management workshop in downtown Cincinnati, OH on November 12th and 13th. Visit www.tewart.com/register to find out more.