Jim Fitzpatrick is joined today by Vice President and General Manager of Paragon Honda, Brian Benstock, to discuss the final quarter of this fiscal year and what to prepare for in 2019.
Even though September sales are not quite as robust as August, they are still trending ahead of last year holding steady at a 17 million SAAR. However, this has led to dealer push back against stair-step OEM programs. While they make work in the short-term, they ultimately leave dealers chasing deals. In Ben's opinion, this creates bad habits in the dealership, de-values the product, and adds confusion to the market.
Ben elaborates, "I want to know what my car is going to cost so I can figure out how to market and merchandise that car."
Advertising Partner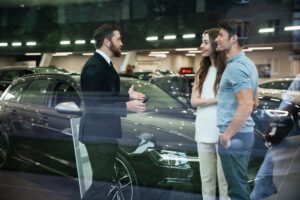 As we enter the last quarter of 2018 Jim asks Ben what he is now focused on in order to finish the year strong and put his dealership in a good position for next year. That would be dialing in on who is selling on the showroom floor today. The average age for the salespeople at Paragon Honda is 26 to 27 years old and they were obviously not selling cars during the last recession of 2008 and 2009, and ultimately, are not prepared for a potential downturn in the market.
Prime interest rates have doubled already this year from 1 percent to 2 percent. This is still a historic low, however, interest rates will inevitably continue to climb, and this means $50K to $100K less net profit per month. In addition, consumer demand will drop as interest rates rise. It's essential that a dealership's sales staff is prepared for that drop.
So what is in store for 2019? Among lots of predictions of a downturn in SAAR, Ben is quick to remind us that SAAR will not determine success. You can't control SAAR, you can only try to control what goes on in the dealership, and improve your growth within those parameters. Ben is convinced that 2019 will be a little flat, and a little bumpy, not unlike 2018.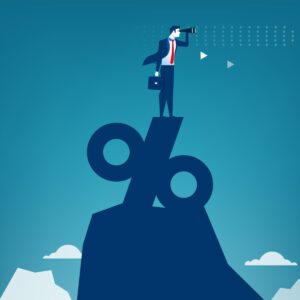 So does it come down to an execution stumble? Ben is first to admit that employees don't think that they have to execute until it's too late, which contributes to the hit and miss nature of the sales and service staff retention.
"I reserve the right to manage my business.", says Ben. To encourage dealership growth, you make the tough decisions with personnel.
Lastly Jim and Ben discuss who would be a good successor for AutoNation CEO once Mike Jackson steps down. "There is nobody that can compare to Mr. Jackson", explains Ben. It'll come down to finding the right person to harness the data management system and convert it to an intelligent management system; using the data to connect with the consumer at the right cadence.