There are some cool cars getting on the road this year, and by cool we mean fun, techy, versatile and affordable. Those are the criteria Kelley Blue Book used to identify the coolest cars of 2019. Their top ten list looked at vehicles priced at under $20,000 that also met the driving and style needs of customers.
Topping their list is the 2019 Kia Soul. Hyundai, Volkswagon, and Honda each have two cars that made it on the list: the 2019 Hyundai Kona and Veloster, the 2019 Volkswagon Golf and Jetta, and the 2019 Civic and Fit, respectively. Also making the list are the 2019 Nissan Kicks, 2019 Toyota Corolla Hatchback, and 2019 Subaru Impreza.
Most of these vehicles are on the smaller side but are still described as roomy, comfortable, fashionable and fun. And six of them should sound familiar: the Soul, Kona, Civic, Golf, Impreza and Fit were all on last year's Kelley Blue Book Cool for Under $20,000 list.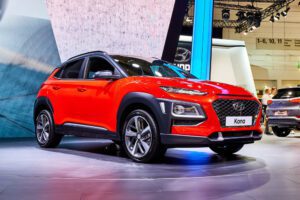 The list is helpful for dealerships looking to promote cheaper new models to a more frugal public. Over the last few months, it's become clear that customers are looking for ways to save more on lots than they have in the last few years. While many companies are placing bets on SUVs, trucks, and crossovers, and while these still are strong categories, there's been a surging interest in certified pre-owned (CPO) vehicles, indicating customer interest in saving.
In an April interview with CBT Automotive News, Karl Brauer, executive publisher for Autotrader and Kelley Blue Book, described the trend saying, "high transaction prices and interest rates are resulting in unusually high car payments that people may not be comfortable with. And the counter is to go for a slightly used CPO car, that gives you a lot of that new car peace of mind and warranty coverage but does save you enough to basically balance out the high transaction prices on new vehicles."
Those high transaction prices and interest rates are two powerful factors influencing car sales these days. But they're by no means the only ones. Fewer incentives are another piece of the equation, as companies offer less to help new buyers out. Trade tariffs that are already costing brands big bucks, which turns into higher prices, are also affecting shopping habits.
And while the nation is enjoying historically low unemployment rates and individuals are getting more per paycheck due to tax cuts, those numbers aren't necessarily translating into disposable income spent at dealerships. Brauer described this as a "psychological effect."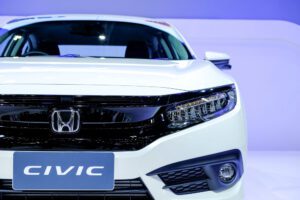 In the past, dealers could expect an increase during March and April when refunds came in. But this year, "There were lowered refunds by people," noted Brauer, "and it's kind of this psychological effect where people are actually being taxed less during the year, but they're used to having this check come in and this kind of lump sum … the effect is they don't have a big chunk to put on a down payment for a new car like they've had in the past."
This doesn't mean the interest in SUVs and other popular models is over. However, altogether, the sum of these parts is increased appeal for "Cool Cars under $20,000" and CPOs for the next while.