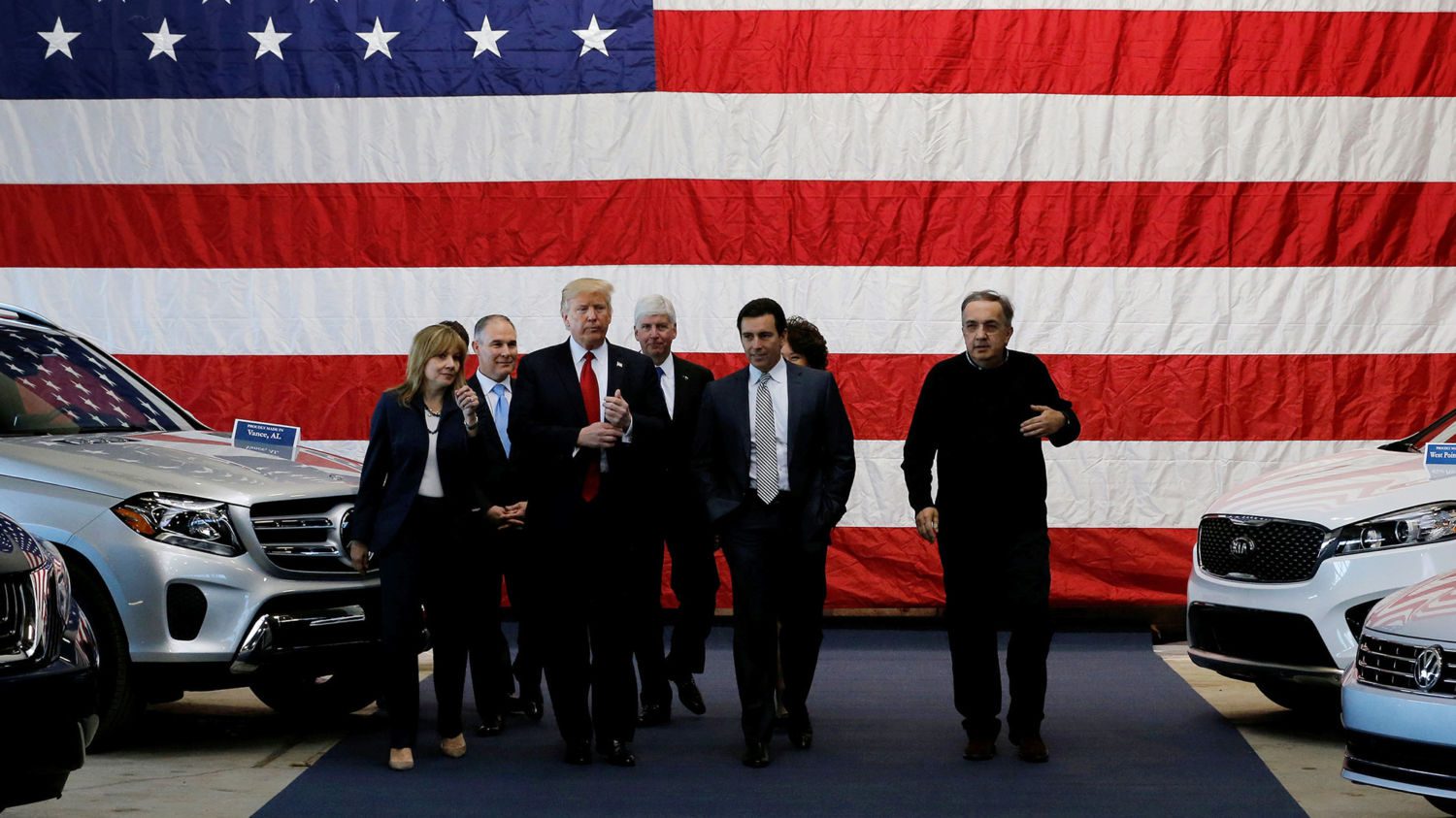 WASHINGTON – There are more developments in the ongoing saga surrounding the repeal of Obama-Era EPA rules as manufacturers start to chime in.
What was intended to be a relief for the auto industry is proving to be a burden, with manufacturers choosing to continue to adhere to the higher standard for all vehicles rather than follow divergent product development strategies for 2 different standards.
Last week, California and 16 other states filed a law suit against the Trump administration over what they deem as "unlawful" actions taken last month by Trump's EPA to slow down fuel economy requirements. The EPA under the Obama administration imposed rules requiring automakers to produce car fleets that averaged over 50 miles per gallon by 2025, a number that automakers agree is attainable.
The state of California, and its ally states are protected in their right to enforce their own emissions and fuel economy standards under the Clean Air Act of 1970. These states combine to account for 40% of the passenger vehicle market in the US, creating a conundrum for automakers.
CEO Mary Barra voiced GM's opinion recently in an open letter to employees stating:
"A single, national standard would allow us to focus our resources on innovations that benefit our customers and society as we pursue our vision of a world with zero crashes, zero emissions and zero congestion, instead of diffusing resources to meet different rules within the United States.
"Regardless of the outcome of these discussions, I assure you we have an absolute and unwavering commitment to improve fuel economy, reduce emissions and invest in technologies to drive an all-electric future. These are the right actions for our customers, our company and our environment."
Corporate Average Fuel Economy (CAFE) was enacted by Congress in 1975, with the purpose of reducing energy consumption by increasing the fuel economy of cars and light trucks. NHTSA had set standards to increase CAFE levels rapidly over the next several years, before the EPA decision last month.
According to Inside Climate News, this weakening of CAFE standards could delay action on climate change for an entire generation. According to Daniel Becker, director of the Safe Climate Campaign, the Obama-era standards were "the single biggest step to date that any nation has taken to address global warming," But not if the steadily tighter standards are lifted—even temporarily.
Until now, the auto industry, on average, has out-performed the federal vehicle standards. But greenhouse gas emissions from the transportation sector are increasing with strong vehicle sales, led by SUVs and other light trucks, and a rise in miles driven.
Carbon dioxide emissions from the transportation sector last year reached their highest level since the 2008 economic downturn, now accounting for 37 percent of U.S. emissions from energy consumption, according to the U.S. Energy Information Administration.
So, the dramatic saga between the EPA and the state of California continues to unfold, with the automakers stuck somewhere in the middle. At least for now, the attitude in the auto industry appears to be "onward and upward".