Brian Finkelmeyer, Senior Director at vAuto, joins Jim Fitzpatrick in the CBT Automotive studios to further the discussion concerning the future of the automotive industry, the importance of diversifying your dealership, and how some dealerships and their owners are being affected more than many might think.
The automotive industry keeps its professionals on their toes as it seems to always have something going on. As of recent, there is a lot happening, from Trumps Tariffs to new car sales starting their decline, things could be looking very rocky for dealers across the United States.
As the market and the direction of its future hangs in the balance of what many believe will end in a trade war, dealerships are also having to endure the stress that is caused by both local and not-so-local competition.
Finkelmeyer is known for his cross-country travels where he spends time visiting dealerships across our nation to talk to the dealers from coast to coast finding out what is really happening on the battlefront of the auto industry. As of lately, the general consensus from dealers is about local market competition and how fierce it is becoming.
As seen in Cox Automotive's most recent sentiment index, local competition is one of the top issues that are holding dealerships back. Brian explains to the network that part of this is brought on by the pressure for dealers to achieve monthly sales volume programs. Statists show that 75% dealer gross is coming from the manufactures.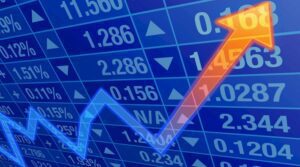 According to the NADA Dealer Finical Profiles the average dealer only makes $500.00 of operating profit and with dealer profitability down 5%, how do dealers continue on and set up their dealership for success? Brain explains how the need for dealers to create other income sources is more vital than ever. He goes on to say that strength is going to be found in diversifying your dealership as much as possible. The goal is to create more revenue through alternative channels like Fixed-Ops or finance.