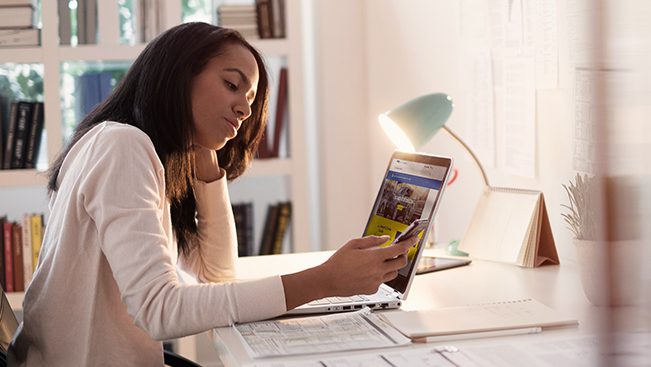 The art of follow-up and upsell is best practice in the era of on-demand services. No longer is it enough for companies to merely sell you something and be done with it, especially if they make money selling you something you will buy again on a frequent or semi-frequent basis. 

The auto industry has long grappled with the issue of customer stickiness in this regard. Of course, diehard brand aficionados exist, and just like there are "Coke drinkers" and "Pepsi drinkers," there are inevitably going to be "Ford" and "Holden" people (Ford vs. Chevy to my American friends) or BMW and Mercedes people, and vice versa. Such brand evangelists have driven repeat business for years, but dedicated fans can't be depended upon to spur exponential growth.
With the rise of the subscription economy, the auto industry is no longer satisfied with selling a car and saying goodbye to their customer until they need a replacement vehicle somewhere down the road. With the increased digitization of automobiles, manufacturers are creating new ways to sell subscription-based features that will dazzle customers and drive revenue growth. Taking a tip from the software space, let's consider where auto manufacturers should look next to maximize their subscription business models.
Start by building an ecosystem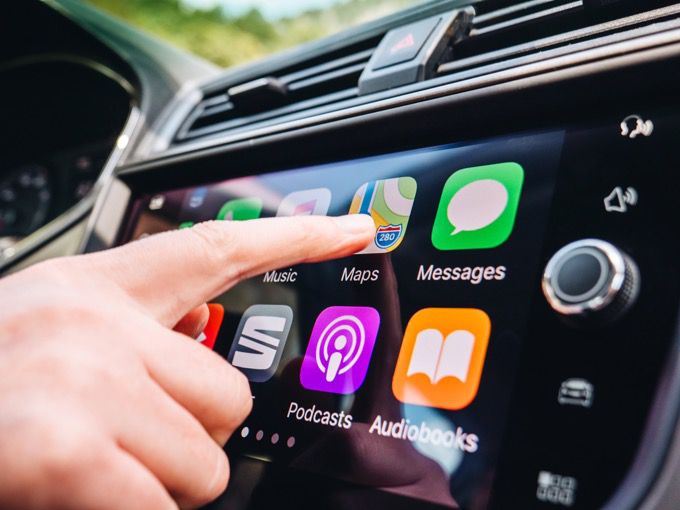 The first way carmakers can further their subscription potential is to build their own ecosystems for in-car software purchases. This is because while carmakers are just starting to offer over-the-air software upgrades and features to their vehicle software platforms, they remain far from building the type of ecosystems that rocketed Apple (the App Store) and Android (Google Play) to the top of consumers' list.
For subscriptions to truly take off in the automotive space, car manufacturers must open up their platforms for commerce from third-party app developers. We're already seeing this happen across this industry, from Ford to Mercedes Benz, but real success in this space will come once carmakers can effectively build a healthy ecosystem around the car's software platform that can drive growth, innovation, and customer stickiness. 

Boston Consulting Group recently claimed that "dinosaur companies" who don't shift focus to develop "software-defined dream cars" will have a hard time competing in this new environment. So, as traditional Detroit automakers begin developing the next generation of cars, they should focus on building self-driving features that would allow passengers to play video games, stream a movie, or read on a dash-mounted screen that would serve as the nexus of the automaker's app store universe.
The vast potential of driver data
Next, carmakers find themselves well-placed to harness driver data to generate revenue and improve the customer-centricity of vehicles. McKinsey reports that cars equipped with Internet of Things (IoT) sensors create one to two terabytes of raw data per day and this presents huge potential for driver insights. For example, this information could see insurance providers tailor policies to individual customers and conduct risk assessments. It's thanks to using cases like this that the report estimates car data monetization could be worth up to $750 billion by 2030.

This data can and should be monetized in a safe, anonymized way, by creating a subscription platform for the data generated by drivers. In fact, this is exactly what BMW has achieved in collaboration with IBM. BMW's CarData service platform uses a built-in SIM card designed to derive data from the vehicle and collect information on vehicle condition, mileage, usage, and fuel consumption to schedule automated service calls. The data is transmitted to secure servers so that service providers can access the encrypted data to provide products and services to the 8.5 million BMW drivers with this feature.

There is plenty of interest in real-time and historical car data and plenty of carmakers trying to leverage it. However, McKinsey claims that only a few auto manufacturers get the software-defined car right, and even fewer fully monetize vehicle data. Therefore, the time is right for ambitious carmakers to start their data-driven transformation, and they can look to do this by building a strong internal team with an agile mindset, focusing efforts on a limited number of use cases, and setting the ambition at the CEO level.
Managed services for cars and fleets
Finally, with all of this talk about the in-car cloud and its growing complexity, we should consider how carmakers can best deliver software solutions. After all, it is increasingly apparent that everyday drivers and/or fleet managers may need help to manage and customize the software to their liking.
In this way, it is likely that a market will open up to help car owners procure, manage and customize this software. This could even see the role of car mechanics expand and take on certain functions once reserved for IT services, while traditional IT service providers also move into the auto industry and grow their customer base.
With the auto industry increasingly developing apps for cars, experts predict managed service providers (MSPs) will be utilized for a number of areas, including:

Mobile updates delivering

weather-based location intelligence

through geo-tagging.
Preventive maintenance through IoT sensors that communicate with your mobile device about potential engine troubles or maintenance needs.
Mobile updates for route optimization and planning to avoid congested or accident-prone roads.
Creating autonomous systems, making for

faster contact to emergency hotlines

.

Living rooms on the road
Experts predict that the digital experience in a car will soon look and feel similar to your living room or office. Much like how the invention of the car itself spawned myriad multi-billion dollar global industries, the digitization, electrification, and automation of driving will indelibly do the same by creating alternative revenue opportunities for service providers.

Thus, with the acceleration of the digital economy in automotive upon us, it is incumbent upon carmakers to drive their own innovation beyond the subscription model and focus on ecosystems, data, and managed services. As manufacturers begin to think more like software companies, and as non-automotive entities begin aligning their tech experience with the automotive industry in anticipation of opening unforeseen revenue pathways, the coming years will certainly test whether data really is more valuable than oil.
---
Did you enjoy this article from Rick Lanman? Read other articles on CBT News here. Please share your thoughts, comments, or questions regarding this topic by submitting a letter to the editor here, or connect with us at newsroom@cbtnews.com.
Be sure to follow us on Facebook and Twitter to stay up to date or catch-up on all of our podcasts on demand.
While you're here, don't forget to subscribe to our email newsletter for all the latest auto industry news from CBT News.