Technology is coming up with new ways to interact every day. One feature that could be considered a communication dinosaur these days are emails. It does not matter who you send an email to, be it professional or an invite reminder to the cul-de-sac barbecue, it's safe to say that they tend to be organic and more so, generic. Jason Price, President of Covideo, and team want to shake up the boring way of emails and has a way to make sure the next one you send is sure to capture a bit more attention.
Established in 2004, Covideo Helps your dealership or business create a develop individual implemented videos through email that is simple, fast and effective. Adding a phone way to reach out to both new and used customers. By using this video platform, your audience can reactive a targeted, tailored message from your branded environment.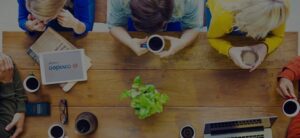 By promoting this face-to-face interaction, the audience can receive direct and personalized messages from your team. You can encourage someone to come in and look at a new fleet of cars that you know they have been interested in and show them the inventory in real time, or you can extend a warm invitation to a complimentary oil exchange for their loyalty to your dealership. Whatever the subject matter or reasoning it makes something generic just a touch more personal.