If you've been on the fence about introducing Electric Vehicles (EVs) to your customers, now is the perfect time to get on board. Previously, one of the largest hurdles for selling EVs was the dearth of charging stations which made the mode of transportation unreliable for most drivers, hence the popularity of Hybrid Electric Vehicles (HEVs).
That could change in 2019. Several factors are coming together to create the perfect storm. To begin with, though it is doubtful that the traditional fuels will be completely replaced any time soon, there are shifts in those markets that make switching to EVs a more favorable option. Rising prices per barrel and governmental policies towards supplying countries have consumers questioning the sustainability and affordability of an oil and gas transportation system.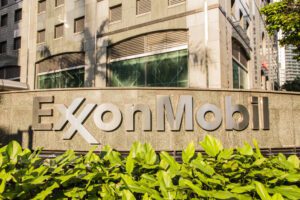 Additionally, trends are increasingly favoring clean energy. Drivers are more worried than ever about how their driving habits are affecting the environment. On top of that, the technology for EVs has become more affordable and advanced in the last few years, making what was once a luxury within reach of the average consumer. The price tag on EVs should continue to drop, both as a natural consequence of time and as large corporations like Amazon and Google pour money into developing clean energy resources. Public interest in EVs has surged as companies and the government forge forward in investing towards clean and renewable energy sources.
Advertising Partner

Now, there is yet another reason for dealerships to take a second look at prioritizing EVs. As mentioned above, the main deterrent for EVs has been the lack of options when it comes to charging. Gas simply goes farther and, until recently, has been much more accessible, making traditionally fueled vehicles and HEVs the more attractive choice if one travels any sort of distance on a regular basis.
Not for long, though. Both ExxonMobil and Shell are racing to corner the electric market. These oil titans are pouring billions of dollars into research and development for clean and renewable energy. While they have no intention of dropping out of the oil and gas sectors any time soon, both are showing signs of diversifying, exploring the possibility of electric charging services to their stations. Earlier last year, ExxonMobil released their outlook on future industry leanings and, which included that "full hybrid, plug-in hybrid, and electric-only vehicles will be approaching 40 percent of global light-duty vehicle sales in 2040, compared to about 3 percent in 2016."
In that release, Darren W. Woods, chairman and chief executive of ExxonMobil, said that the company's "job is to supply the energy the world needs in an environmentally responsible way. …We are committed to being part of the solution by investing in new technologies that can provide economic solutions on a globally scalable basis."
Shell has more experience in this area by far, having purchased the NewMotion, a charging company that has 300,000+ charging stations throughout Europe. Shell has set a target of cutting emissions in half by 2050, so making EVs a viable option for consumers would go a long way towards achieving their goal.
The outcome? Potential rising demand for EVs as they become cheaper, more practical options, making this year the perfect time to start showing some more off at your dealership.