After three and a half years, Chip Perry is retiring from his position as TrueCar's President and Chief Executive Officer. Perry, 65, took on the role at the end of 2015 when previous CEO and founder of TrueCar Scott Painter stepped down from the position.
Before joining TrueCar, Perry worked at McKinsey & Co, AutoTrader, and RentPath. At the latter two companies, he served as CEO. In retirement, Perry plans to continue supporting TrueCar in an advisory role. The board has chosen Michael Darrow; currently, Executive Vice President of Partner & OEM Development and President of ALG, to stand as TrueCar's interim President and CEO.



Perry joined TrueCar during a time of uncertainty. Then, dealers were turning on the auto-pricing company, and it was facing legal actions due to its business model. It was hoped that Perry, who had successfully overseen acquisitions for AutoTrader–including companies like Kelly Blue Book–could help sort out the mess and repair the company's image.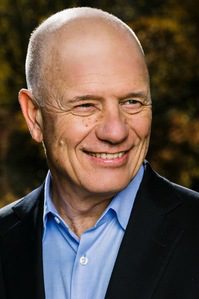 In a company press release  Monday announcing his retirement, Perry expressed satisfaction with the company's new direction. "I feel beyond proud of the work the TrueCar team has done over the past few years," he said. "We have righted the ship… I believe TrueCar is well positioned to create even more fabulous new products and services that will provide significant additional value to consumers, dealers, and OEMs."
He was not alone in this sentiment. In that same release, Chairman of TrueCar's Board of Directors Chris Claus said, "On behalf of the Board of Directors, I want to sincerely thank Chip for the leadership he has brought to TrueCar over the last few years, rebuilding our dealer customer base, reinventing our technology platform, and setting the stage for TrueCar's growth as a best-in-class online automotive marketplace."
That said, the true picture is a little more complicated. While initially, TrueCar under Perry did rebound nicely from its 2015 woes, in 2017 a redesign of the USAA's website interfered with TrueCar traffic and the company has been slow to recover from the challenge. The surprise retirement of the President and CEO has also proven to be yet another blow to the company, and stocks fell sharply on Monday following the announcement.