In celebration of International Women's Day, meet a few of the high-profile female leaders who are closing the gender gap in the male-dominated automotive industry and paving the path for the next generation of young women to take the stage.
Mary Barra "I always tell young w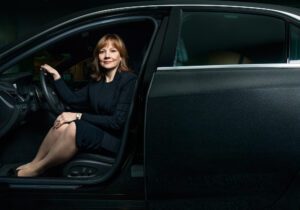 omen that when you get that little knot in your stomach and you feel a little bit of discomfort because of the new assignment, you should take it. Getting a breadth of experience and really understanding how your industry works is so critical for advancement. So, take those assignments that cause you to step outside your comfort zone." Quote Source
In 2014, Mary Barra became the first-ever female CEO and Chairman of General Motors, breaking the gender barrier in the automotive industry's corporate boys club. Starting out as an intern in 1980, Barra rose through the ranks of GM, overseeing the design, engineering and quality responsibilities for vehicles worldwide prior to taking the helm. Resilience, reinvention and rule-breaking creativity have been the hallmarks of her career, during which she has steered the company through crisis and kept it at the forefront of an ever-changing industry.
Jessica Stafford  "The opportunity to work in a space that's highly entrepreneurial has inspired and motivated me. I love marketing and the work that I get to do each day, but getting to do it within an industry that sits at the very soul of our culture, and see it from every angle — manufacturers, car buyers and dealer retailers — is an extremely unique experience." Quote Source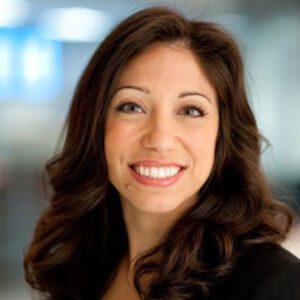 With her tech-forward approach and problem-solving pizazz, Jessica Stafford has demonstrated her creative chops in a variety of key positions at Autotrader. From designing a signature multi-channel communications campaign as digital marketing manager to rolling out "the Power of 3" integrated strategy as VP of marketing for Cox Automotive Media Group, Stafford played a pivotal role in establishing Autotrader's position as the most comprehensive online car purchasing experience. Now, as Cox Automotive senior vice president and Autotrader general manager, she continues to be the driving force behind mobile-first car shopping.
Ellenae Fairhurst "I'm constantly dealing with customers. My job is to ensure that they are satisfied." Quote Source . When it comes to car sales, Ellenae Fairhurst is in deep. Since starting her career as a secretary at the Ford Motor Company in 1968, Fairhurst has held a variety of positions during her 17-year tenure at Ford before joining the Chrysler Corporation where, after only three years, she was named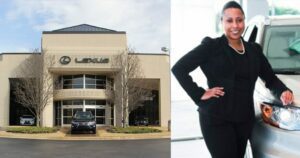 General Manager and President of the Cumberland Chrysler-Plymouth dealership in Fayetteville, North Carolina. After a succession of successful dealership acquisitionsand sales, Fairhurst became the world's first African-American female to own and operate a Nissan-Infinity luxury vehicle franchise, and later, a new Lexus dealership, both in Huntsville, Alabama. She attributes her success to cohesive team-work, dedication, a tireless work ethic and fully understanding a client's needs in order to deliver products and services that exceeds them.
Lisa Copeland  "When I interview people, I always ask them "Why do you want to work at Fiat of Austin?" If they say to me, "because I love cars" I'm not as apt to hire them as if they say to me "because I love people". I totally believe we are not in the car business, we are in the people business." Quote Source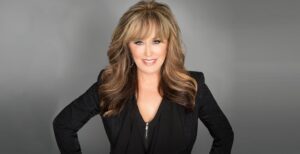 From fashion merchandising to automotive industry trailblazer, Lisa Copeland's path to success was paved with perseverance and a goal-oriented mindset. Starting out as the first female salesperson at a Chevrolet dealership, Copeland honed her visionary sales and marketing skills over 20 years in a variety of positions in and out of the auto industry before becoming General Manager and Managing Partner of Fiat/Alfa Romeo of Austin in 2012. With record-breaking sales, she propelled her dealership into the largest Fiat retailer in the world, winning two best workplace awards and the Walter P. Chrysler award besides serving four terms as the only woman on Fiat Chrysler Automobile's National Dealer Counter. To empower and promote leadership roles for women, she co-founded Women Impacting the Nation and The Project 19 Foundation, all while providing industry insights for female car buyers on her website BuyingCarsHerWay.com. Since selling her award-winning dealership in 2016, Copeland has written a best-selling book, Crushing Mediocrity; co-founded Crushing It Academy, a business mastermind series; and became the Brand Ambassador of Women In Business (WIB), a collection of industry leaders striving to empower women in the automotive sector.