There has been no shortage of back and forth in regards to the tariffs that have been threatened and implemented on other countries by the United States since Donald Trump took office. The first 7 months of 2019 have been no different, seeing as there have been countless meetings, talks, and negotiations between the U.S. and other nations, most notably China. Throughout Trump's presidency, tariff threats and impositions have continued to be fired rapidly in his quest for "fair trade deals" with other countries.
A brief timeline of 2019's tariffs follows.

January 7, 2019: A group of American delegates travel to China for talks with the Chinese administration. Conversations last three days and Beijing releases a statement that the talks were "extensive and established a foundation for the resolution of each other's concerns."
January 22, 2019: The U.S. cancels a meeting with Chinese vice ministers regarding trade due to "outstanding disagreements over intellectual property rules."
January 30, 2019: Chinese and U.S. officials meet in Washington, D.C. and Trump agrees to meet with President Xi within the next month, which he later retracts.
February 11, 2019: U.S. officials visit China to meet with President Xi. At the end of five days of negotiations, both sides acknowledge there are still differences but the two countries would be continuing discussions.
February 24, 2019: Trump announces that progress is being made and decides to postpone 10% tariffs on $200 billion of Chinese goods instead of implementing them on March 1.
March 31, 2019: China decides to continue the postponement of 25% tariffs on U.S. autos and auto parts and have them remain at the current 15% rate.
April 10, 2019: U.S. Treasury Secretary Steven Mnuchin announces that the negotiations between China and the U.S. are going well and the two countries had resolved a main issue that had been hindering an agreement.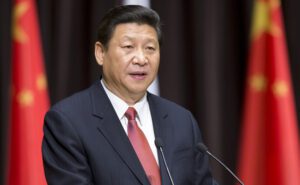 May 5, 2019: Trump posts a tweet stating he wants to place 25% tariffs on $200 billion of Chinese goods because the talks with China are going "too slowly" and China is breaching commitments it had previously made.
May 10, 2019: A formal announcement is made confirming Trump's May 5th tweet and stating the increase would occur the same day. The Chinese Ministry of Commerce comments on the increase, stating that the country "deeply regrets" the move and will take "necessary countermeasures."
May 13, 2019: Chinese officials announce that China will be increasing tariffs on $60 billion worth of U.S. goods starting on June 1 in retaliation for the increased tariffs on China.
May 17, 2019: Tariffs on steel and aluminum from Canada and Mexico are dropped and "the Mexican government also said it would remove retaliatory tariffs it put on the U.S. and cease pending litigation."
May 30, 2019: Trump announces that he wants to impose a 5% tariff on all Mexican imports and increase them by 5% monthly up to 25% if Mexico does not agree to prevent undocumented immigrants from entering the U.S.
June 1, 2019: China increases tariffs up to 25% on $60 billion of U.S. goods
June 7, 2019: Trump announces that the tariffs he threatened to impose on Mexico would be "indefinitely suspended" because Mexico had agreed to make more of an effort to curb illegal immigration into the U.S.
June 29, 2019: After some phone negotiations for the previous couple of weeks, Trump and Chinese President Xi Jinping talk at the G-20 Summit in Osaka, Japan. Trump releases a brief statement reporting that "We're holding on tariffs, and they're going to buy farm product."
Currently, the U.S. has tariffs placed on $250 billion worth of Chinese goods, and is threatening more. China has tariffs placed on $110 billion worth of U.S. goods and always reports that the country will increase that if necessary, although the Chinese administration has continuously seemed to be open to making a deal. However, on July 2, Trump stated, "so obviously you can't make a 50-50 deal. It has to be a deal that is somewhat tilted to our advantage." China is not expected to back down and agree to this, though, meaning the trade war likely won't be ending any time soon.
As noted, steel and aluminum tariffs are no longer in place for Mexico and Canada, and new Mexican tariffs are on hold as long as Mexico abides to the immigration agreement that was recently made.