Sergio Marchionne | June, 1952 – July, 2018
It is with a heavy heart that we announce that Sergio Marchionne has passed away.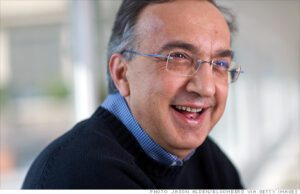 Marchionne had served as CEO of Fiat Chrysler Automotive until an illness forced him to unexpectedly resign.
FCA officials have named Mike Manley as his successor. Manley had previously served as head of FCA's jeep and ram brands.
The 66-year-old Marchionne earned a stellar reputation for his work in our industry. During his tenure as CEO of FCA, he led a significant turnaround. Marchionne was CEO with Fiat when they paired with an ailing Chrysler in 2009. By 2017, FCA reported a pre-tax profit of $4.4 billion. In 2014, it was announced he wiped out FCA's $13 billion debt pile.
His success was due to several factors. He had the ability to embrace a changing industry, re-tool old brands and run a lean company. He could not only follow trends, but create trends for the rest of the industry to follow.
Ford company executive chairman bill ford said: "his extraordinary leadership, candor and passion for hte industry will be missed by everyone who knew him."
Born in Italy, Marchionne's family moved to Canada when he was a child. He earned a reputation not only as a visionary, but also as a hard worker.
He was known as much for his bold leadership style, as much as his disdain for suits. Often clad in a black sweater and quick with a joke, he was admired by colleagues.
his tenacity, hard work and vision are an example to all.
Our thoughts go out to him and his family.
Here is a video where 60 minutes featured him. It provides a closer look at this titan of our industry.