On July 1st, the trade agreement that replaces the decades-old North American Free Trade Agreement became active. The United States-Mexico-Canada Agreement, or USMCA, is intended to help balance the American economy and inject more jobs, particularly in the manufacturing sector. The deal that is years in the making will have direct impacts on the automotive industry, and those changes will filter down to auto dealers. 
Rules of Origin 
The new USMCA agreement puts a great deal of emphasis on the automotive industry's manufacturing sector at home. In the deal, both labor and materials are encouraged to be sourced on domestic soil rather than in markets that undercut pricing. There are two key components for the rules of origin: 
It requires 75 percent of all vehicle content sold in the US to be sourced in North America. This blocks out cheap raw materials coming from Asian markets that can suppress American production in steel and aluminum specifically. 

It also requires that 40 to 45 percent of all auto content earns a minimum $16 per hour, encouraging carmakers to keep jobs in the United States.

Benefits on tariffs are on the table for manufacturers that comply with the Rules of Origin component of USMCA.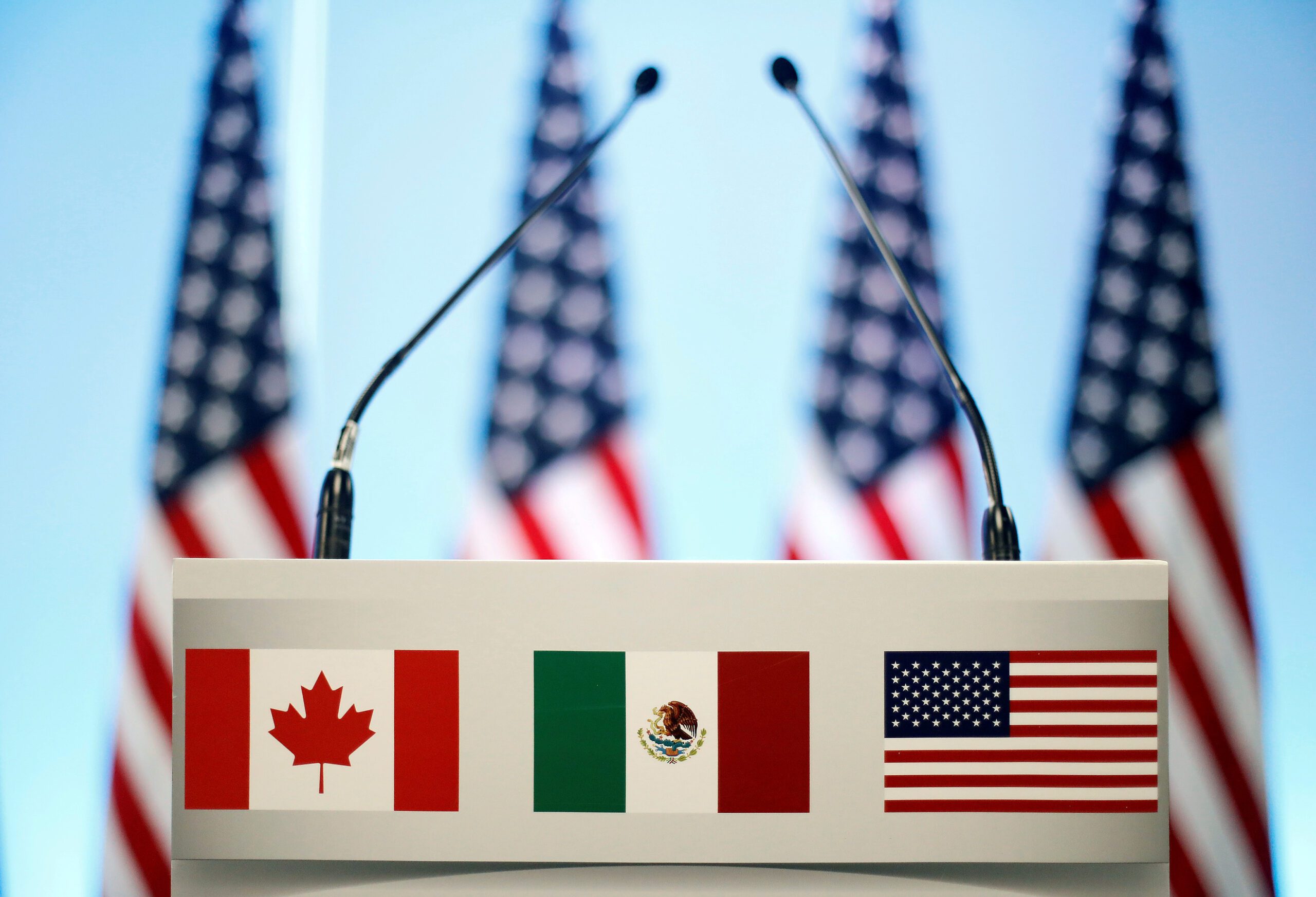 Goods Market Access
In the agreement, trade between the three nations involved is supported with several new steps and cleaning up some of the bureaucracy and redundancies. It paves the way for simplified trade across borders, potentially keeping a free-flowing pipeline of North American-made cars to fill dealers' lots.
How Dealers will be Affected
As with any deals of this magnitude, the effects are felt through every level of the industry. For auto dealers, there's no question that the USMCA will impact business, although it's not clear yet to what extent.
A Proud Sales Strategy
A YouGov survey in 2018 shows 76 percent of American adults aged 18-plus will tend to buy American-made products when given the choice. That's a strategy dealers can use in the sales process to boost consumer confidence in the cars they're selling, under the new USMCA. Cars that are 'Made in USA' can help the customer create an emotional connection before they've ever entered the cabin. This is a positive aspect that should not be skimmed past.
Higher Costs
A negative component of the agreement is that costs are guaranteed to increase on vehicles. Raw materials mined or manufactured at home are more expensive than foreign materials imported. With the labor component requiring nearly half of all workers to earn at least $16 per hour, it takes away incentives for carmakers to find cheap labor outside the borders, but that labor cost will be passed along to the consumer.
The net effect of higher costs is potentially a difference of a couple thousand dollars, perhaps less. Whether carmakers absorb some, dealers earn lower gross, or customers take the full brunt is yet to be seen. But when prices are higher, it can put car ownership just out of reach for some while other may delay their vehicle upgrade for a little while longer.
More High-Paying Jobs Means More Buyers
Another mitigating factor, albeit one that may not have major implications, is that more Americans will be earning a higher wage. Bumping pay to $16 per hour may make the difference between a household using public transportation and being able to afford a car.
Dealers in states where auto manufacturing is big business – Michigan, Indiana, Texas, Missouri, Ohio, and South Carolina, for instance – could see an influx of buyers who work at assembly plants.
We're just a few days into the USMCA. In the next months, we'll begin to see how the agreement truly affects the automotive industry.
---
Did you enjoy this article from Jason Unrau? Read other articles from him here.
Car Biz Today, the official resource of the retail automotive industry.

Be sure to follow us on Facebook and Twitter to stay up to date or catch-up on all of our podcasts on demand.
While you're here, don't forget to subscribe to our email newsletter for all the latest auto industry news from CBT News.