Paul Whitworth, Senior Vice President and General Manager at Dealertrack, sat down with CBT News during the NADA Show 2018 where we had the chance to ask him about Dealertrack's new DMS portal and what were the key features that they had in mind when developing it?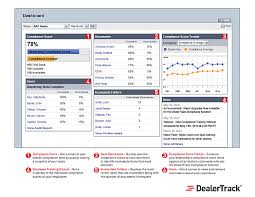 Dealertrack introduced a new self-service portal known as DMS 360 for its dealership management system offering. The idea for the new portal came shortly after Dealertrack joined forces with Cox Automotive about two years ago. Paul explains how they wanted to develop something that would adequately support a dealer and was easy for their users to use.
While it as comprehensive capabilities, their DMS in intuitive, easy to learn and simple to operate. Equipped with many functions, the user-centric DMS can do everything from barcode scanning to document management and a lot of other things in between. The Portal for their users brings multiple elements together for easy access.
Advertising Partner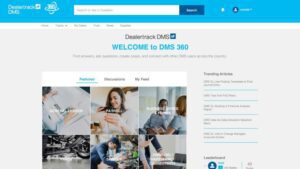 One thing they learned while developing this DMS is that their customers like to communicate with each other and built that into the platform. This allows clients the ability to talk to others who use the system and gather information and answers from someone who understands.
Also this year, Dealertrack will be offering another Edge training controllers conference in May near their Salt Lake City Headquarters.