Tesla service centers have been limited in repair capabilities to this point. However, that's about to change. In an alert sent out to customers, Tesla announced that its service centers will now offer collision repair. CEO Elon Musk has been talking about in-house collision repair since 2018, and the move couldn't come fast enough for Tesla drivers.
According to the EV maker's message, titled "Collision Repair is Here," the company boasted that Tesla Service Centers now have the ability to repair anything from dents and scratches to "suspension and axle damage" in its own repair shops, as an "alternative option to a body shop."
According to a report by CNBC, customers can make service appointments on the Tesla app. App users can choose the "Collision & Glass Repair" tab form the service menu. From there, owners can track the progress on the app. 
In the past, only a select few service centers offered larger repairs for Tesla owners. However, the company is making a strong effort towards improving the service department in 2021. Bringing collision repair inhouse was the first of many steps towards improving its service experience in 2021. As the company continues to grow, Tesla will rely on its service department to be a major revenue segment in 2021. In the fourth quarter of 2020, the EV maker reported $678 million from a combined Service and Other segment, growing 17% from $580 million in Q4 of 2019. 
Improving the service experience is a major concern for many shareholders. During the Q4 2020 earnings call, an investor asked Tesla executives, "What is Tesla doing to improve the service experience? Tesla had a reputation for outstanding customer service. Now it's impossible to even call a service center and appointments are scheduled weeks out."
"For us, best service is no service," responded Jerome Guillen, Tesla President of Automotive, "So we spent a lot of efforts trying to improve the quality and reliability of our cars. In the last two years the frequency of service visits reduced by one-third, so customers have to come less frequently into service, which is really the goal, no service."
However, the company understands that no service is not always an option. While EVs typically require less maintenance than gas-powered vehicles, many repair jobs such as glass and bodywork require a physical visit to the shop. 
Traditional dealership service departments have benefited from Tesla's lack of presence in repairs, as there are currently only 140 Tesla Service Center locations in North America. The EV maker plans to change this though, as Guillen said the company plans to open 46 new facilities in the first half of 2021.
Guillen also said that Tesla is looking to increase customer communication in the Tesla app. The company hopes that mobile app usage will increase productivity with service appointments in a quicker, more efficient manner than phone calls. A constant complaint among Tesla customers is the lack of physical communication on the phone when trying to address issues with vehicles. With the company pushing the mobile app, Tesla Service Centers will likely continue avoiding phone calls.
"The app is much better than the phone," Guillen said. "It can spot alerts directly from the car and schedule a service appointment. There is a written record of all communication between the customers and the service team. You can have pictures in there. You can take care of your payment without entering the credit card and doing all that stuff. You get updates on the service."
Did you enjoy this article from Josh Isley? Read other articles from him here.
Be sure to follow us on Facebook and Twitter to stay up to date or catch-up on all of our podcasts on demand.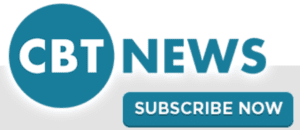 While you're here, don't forget to subscribe to our email newsletter for all the latest auto industry news from CBT News.