2019 has been a year of wondering if and when the bottom would fall out regarding auto sales. Regarding new auto sales, some have predicted that this year will be dismal. Everything from a saturated market to rising transaction prices has been predicted to stall sales. However, Q3 is revealing a mixed narrative.
Cautious automakers have reason to breathe a bit of a sigh of relief as this quarter (July to September) has shown to be more profitable than initially thought. Most months have slightly defied expectations, while other trends are still giving automakers a reason for cautious pause. However, the tide may be turning as sales for September were down approximately 11 percent, compared to 2019.

So, what trends are impacting the third quarter of 2019, and what may the end of the year have in store? Check out the takeaways below.
The Winners and Losers of Q3
GM and Subaru have managed to remain relatively steady for most of Q3. Both brands experienced growth for most of the three months. These positive numbers are likely due to the automaker's dedication to marketing their mix of light trucks, crossover vehicles, and SUVs. However, Subaru finally experienced an uncharacteristic decline of 9.4 percent. This event breaks the automaker's streak of positive year-over-year growth. Yet, Subaru has still experienced an increase in sales for the entire year of 4.4.
Others have had an up-and-down showing, Honda, Toyota, VW, Hyundai, Ford, and Nissan have all experienced moments of increasing year-over-year sales and dramatic drop-offs. For example, July saw Honda and Toyota starting with 0.2 percent and 1.9 percent growth respectively, to end the quarter with drops of 16.5 and 14.1.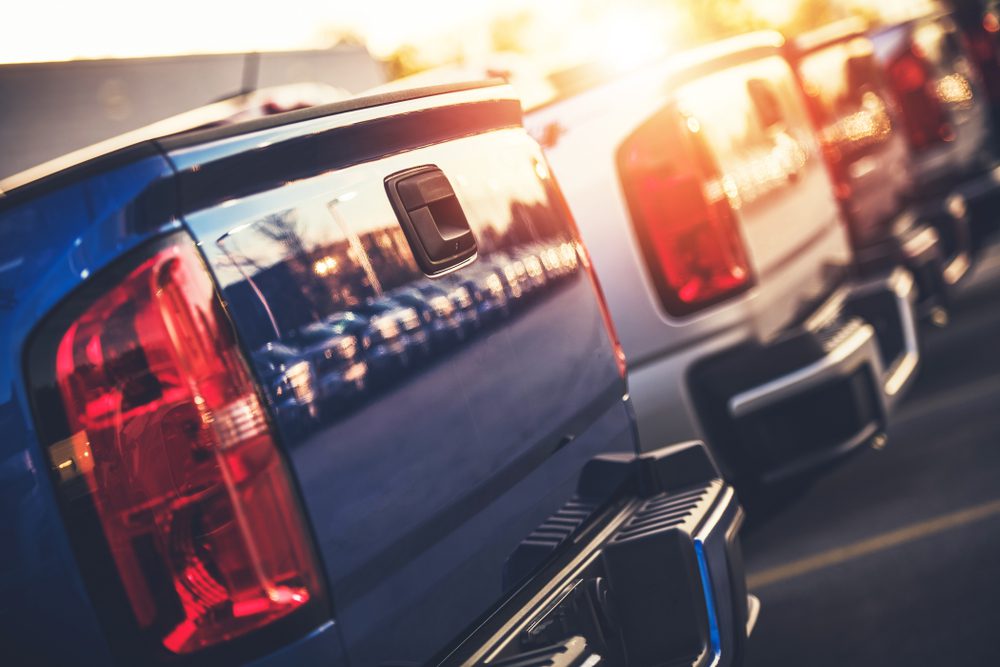 Both have experienced significant declines in their larger vehicle sales. Hyundai and Nissan's SUVs and crossovers have also met the same fate, which has also led to their sharp drops. Ford, on the other hand, is still experiencing a decline due to the lack of demand for its passenger vehicle fleet.
Transaction Prices are Continuing to Rise
From August to September, the average transaction price rose 0.6 percent ($37,375 to $37,590). Much of the price hike is due to the pricing increases of larger vehicles. For example, Full-size pick-up trucks, Full-size SUV/Crossovers, and Mid-sized SUV/Crossovers all saw price rises of 0.6, 0.5, and 0.6 percent respectively. Automakers are coming to grips with the strain, as many have offered incentives averaging about 10.5 percent of the transaction price. These higher prices are making up for a slowing demand, and are the reason that many dealers and automakers may recoup any losses due to lower sales for smaller cars.
Larger Vehicles are Still the Choice for Many
Amid a potentially slowing economy, and sporadic gas price increases, buyers are still sticking with pick-up trucks, SUVs, and crossover cars. In July, passenger vehicles saw a decrease in year-over-year sales by 9.2 percent, in August the number was 1.3, and in September the drop was a whopping 19.7 percent.
Meanwhile, larger vehicles have seemed to be thriving. Light trucks saw increases of 6.5 percent in July, and 16.4 percent in August. However, September represents a sharp shift, as light trucks have seen a decline of 7.3 percent in sales. So, while consumers are still purchasing large vehicles, demand is falling. 
A Decrease in Sales Could Be the Story for the End of 2019 
According to Detroit News, Jeremy Acevedo, senior manager of industry insights at Edmunds.com had this to say about the SUV and truck trends: "We're seeing (SUV and truck) growth taper off, but we're not seeing demand soften at all. The vehicles remain as popular, but they're not growing at the same pace, the huge pace we've seen in the past few years."  In short, the economy is still strong, and the market still belongs to the job seeker. However, demand is looking as if it is beginning to cool according to recent numbers mentioned above.
Also, the calendar was not on the side of automakers this time as September had fewer selling days and a weekend when compared to 2018. Overall, according to Q3, it looks as if the year is still on track for a fairly competitive showing. As Q4 rolls in, holiday discounts and incentives will hopefully ramp up demand and ultimately, sales. However, market saturation, rising prices, and the fears of a gradual economic slowdown could continue to play a significant part in the story of the last three months of 2019.