According to Stout's Automotive Defect & Recall Report, 28 million cars in the U.S. had an open recall in 2020. And Auto Alliance reports that while 83% of new vehicles complete recall repairs, this number drops to only 44% of vehicles 5-10 years old, and 29% for vehicles over 10 years old. The way automakers and dealers work together to resolve recalls can have a lasting impact on brand perception and customer loyalty over the course of the vehicle ownership lifecycle and beyond.
Automakers and dealers must thus simultaneously push up recall completion rates and maintain brand perception, all while complying with National Highway Traffic Safety Administration (NHTSA) regulations – and trying to stay ahead of any negative press. With the right recall management program structure in place, however, dealers can achieve superior completion rates and enhance the customer experience. Here are some recommendations to help dealers drive campaign completion while avoiding common obstacles that arise throughout the recalls process.
Finding and motivating customers to respond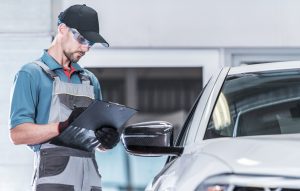 One of the biggest challenges for dealers and automakers at the outset of any recall is customer notification. Of course, automakers are required by law to quickly notify car owners of a recall; however, campaigns are typically unforeseen, and resources often limited, restricting an OEMs ability to scale up rapidly. Moreover, finding the correct owner of a vehicle can be a challenge, especially as vehicle ownership changes over the years. Contacting a previous owner who no longer has the vehicle can unnecessarily damage a brand. Validating VIN and customer information across multiple data sources, such as dealer customer lists (which might have more current info for active owners), helps to ensure that you are contacting the current owner of the vehicle. 
Once the current owner is identified and notified, they must still be motivated to bring their car to a dealership for repair. According to Agero's internal research, one in five customers expressed a lack of urgency to complete the recall, while others said they either forgot about it (23%) or did not receive any follow-ups (18%) after the first whitemail notification. For dealers struggling to motivate owners to schedule repair service, an informative call to action is critical to ensure customers act with urgency. This should include emphasizing the no-cost nature of the recall, making the repair experience as convenient as possible (such as vehicle pick up, online scheduling and alternative transportation options like rideshare or taxi), and stressing the potential impacts ignoring the recall can have on customer safety. 
Scheduling the repair and addressing customer concerns
When it comes to convincing a customer to take action to complete a recall, it is critical that dealers are ready to provide sufficient options to meet their needs. Employing an omnichannel communication approach enables you to contact customers through a variety of channels and at different times, and they can similarly respond when and how convenient. That said, getting customers in for repair can be challenging. In fact, our research found that more than 20% of customers were unable to find a convenient time to schedule the repair. Another key challenge: recall parts availability. Our data found that 18% of customers surveyed attempted to schedule their repairs only to find that the parts were not available at their dealership.
If the correct replacement parts are not available, the urgency of repair diminishes. Conversely, if the owner finds they must leave their car at the dealership for an extended period, convenience is impacted. In either instance, the likelihood of recall completion diminishes considerably. Taking a white-glove approach to critical interactions that come up during any recall, such as providing reminders to increase service appointment completion rates, addressing customer complaints that may arise (and following up accordingly), or responding to other general inquiries should be a top priority. Dealers should also consider adjusting the timing of customer outreach and appointment scheduling to optimize service bay utilization and ensure that scheduling is level and aligned to parts or inventory availability. 
Getting the vehicle to the dealer for service
Given that over 85% of recalls take more than one hour to complete, dealers must get creative in finding new ways to improve this repair experience through enhanced services and incentives. For owners that have concerns about driving a recalled vehicle or express reluctance due to the time burden of bringing their vehicle to a dealer, providing convenient transport options can make the difference between completing the recall or not. This should include transporting the vehicle to the service center and back, providing the customer with a loaner car, or offering alternative transportation options to get to home, work or another destination and back again when the recall service is complete. Not only does this drive completions, but it also creates a positive consumer engagement.
Ensuring recall completion before selling the vehicle
Effective real-time monitoring and management of a dealer's inventory can address the risk of accidentally selling a vehicle that may be subject to a recent recall. Though uncommon, these types of events present a potential violation of NHTSA regulations and risk damaging the brand and straining customer relationships. To prevent this from happening, dealers should proactively monitor their inventory – both the existing fleet and incoming vehicle inventory – to identify any vehicles that are subject to an open recall campaign. This will ensure that required repairs for any open recall campaigns are completed before the car ends up on your lot for sale. 
Recall outreach provides a valuable touchpoint to support customers in their time of need, reinforcing customer loyalty and saving the day during an otherwise negative situation. Of course, no automotive retailer ever looks forward to a recall campaign but avoiding these pitfalls and taking the recommended actions offers an opportunity to proactively support customers throughout the vehicle ownership lifecycle. Done right, recalls allow dealers to demonstrate the value of your relationship with the customer – and making the process as easy as possible only serves to reinforce this value proposition.
---
Did you enjoy this article from Jason Peters? Read other articles on CBT News here. Please share your thoughts, comments, or questions regarding this topic by submitting a letter to the editor here, or connect with us at newsroom@cbtnews.com.
Be sure to follow us on Facebook and Twitter to stay up to date or catch-up on all of our podcasts on demand.
While you're here, don't forget to subscribe to our email newsletter for all the latest auto industry news from CBT News.