The automotive industry is feeling a little uneasy since it was announced last week that President Donald Trump has placed a tariff on both steel and aluminum. The news breaks around the same time that the automotive industry sees record numbers in both sales and overall performance. To Learn more about how the President's rule could influence the automotive industry, we spoke with Peter Welch, President and CEO of National Automobile Dealers Association, where we discuss how this could impact everything from employment opportunities to the prices of vehicles sitting on lots.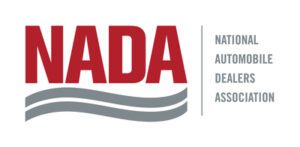 As we dive into the conversation regarding tariffs with Welch, he is quick to remind us that tariffs come in all different forms and kinds. Currently, there is a 2.5% tariff on imported vehicles and 25% tariff on Pick-up Trucks and has been so for quite some time. Though the industry is not unfamiliar with tariffs, this placement seems to have everyone a bit more shaken, specifically Canada and Mexico.
"There are a few reasons why a country imposes tariffs", says Welch tells CBT News before he continues on to explain. "Let's face it, tariffs are taxes and when you look at taxes there are generally a couple reasons why they are imposed. One is to generate revenue, which I don't think is the goal here. The other is to alter behavior. From what we have seen so far from the releases from the White House and Congress is that they are in fact trying to affect behavior."
As of now, the White House is hoping that the implementation of these tariffs will also support an increase in job opportunities. Unfortunately, Welch doesn't have the same promising prediction on the matter, unlike the Labor Department prediction who expect an upward of 300,000 new positions.