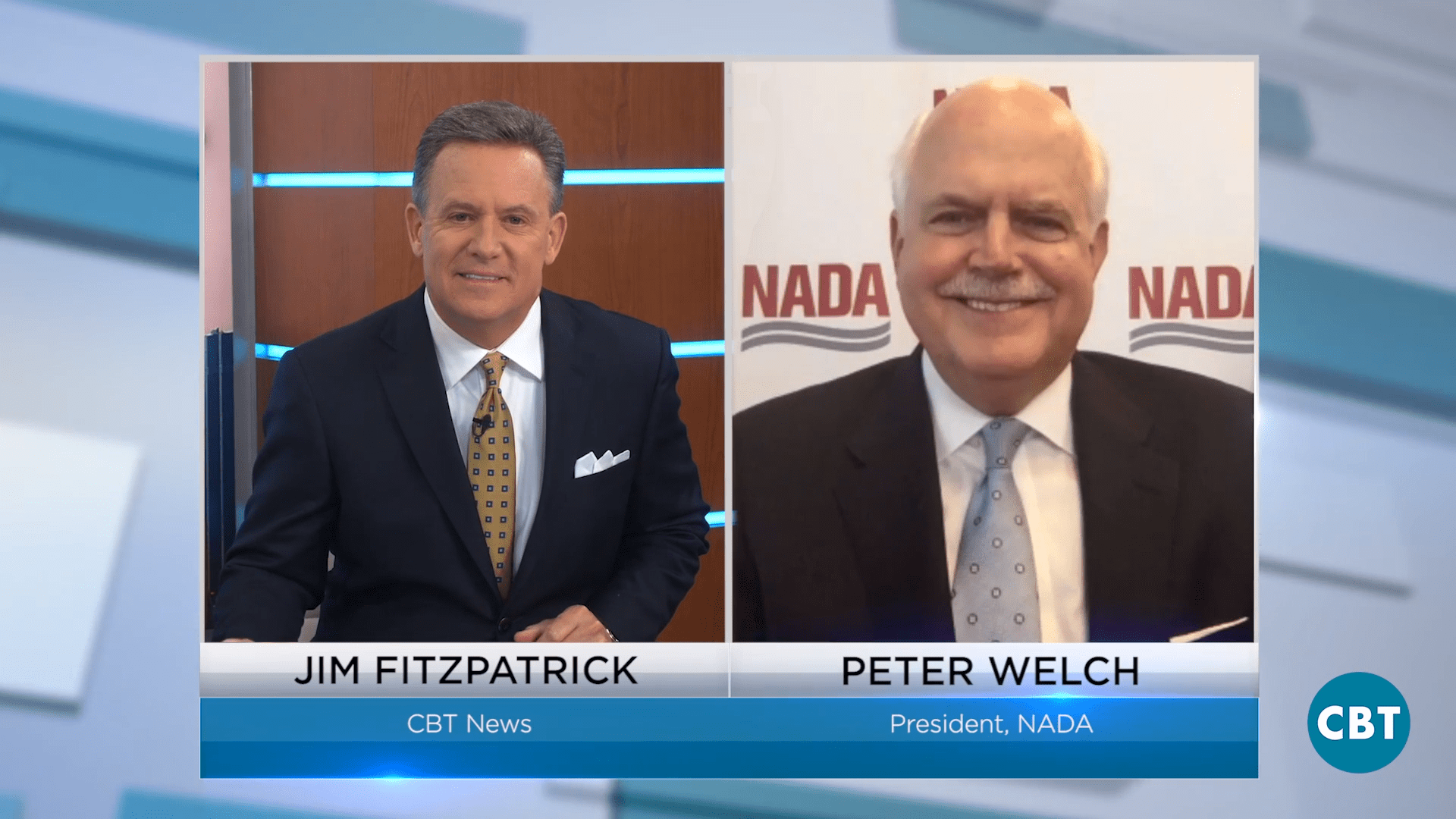 Tariffs put in place by the Trump Administration went into effect last week. To talk about the impact these tariffs will have on the auto industry, National Automobile Dealers Association President  Peter Welch joins the CBT News Network.
During our interview with Welch, we learned that there are many levels and different types of tariffs. As of now, there is a two and a half percent tariff on the importation of vehicles, and a 25% tariff on pick-up trucks, which Peter explains is nothing new.
Last week, two more steel and aluminum tariffs were announced that were levied against two of our closest allies, Mexico and Canada. Since they were only instituted within the last week, we don't know how much of that is actually going to trickle down and go to the price of a car.
Jim asked Peter what he foresees happening, to which Welch stated, "We always look through the lens of our customers during these issues and if it affects their ability to make their monthly payment, to buy the car in the first place, and does it impinge on their choice of vehicles.  Each of these two categories could be put into play here, and again we're watching carefully to see what the strategy is."
For more with the NADA President. Peter Welch, on the potential outcomes of the looming tariffs, watch the full interview above or NADA President Testifies in Front of Department of Commerce