For 50 years, loudspeakers in London subways have cautioned riders to watch their step when boarding and de-boarding. This omnipresent "Mind the Gap" alert undoubtedly has prevented numerous individuals from catching their feet in the gap between the edge of the boarding platform and the subway car.
'Mind the Gap' is also a sensible caution for a car dealer because of the economic danger that lurks in the gap between a vehicle acquisition and retail ready.

The reality is, car dealers, like travelers who also want to get from Point A to Point B as expediently as possible, are too distracted by phone calls, texts, emails, delays and a thousand other efficiency distractions.
There are cars to unload from transport and log into the DMS, to get them situated around the lot or assigned to sublets. Internal repair and cosmetic talent and resources must be marshaled and scheduled, and work begun to get these cars retail ready and sold.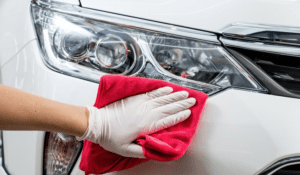 Modern vehicle reconditioning practice centers on a time-production discipline called time to line or T2L. Dealers who practice T2L reconditioning mind the gap strictly. As they do so, they are able to dramatically reduce the number of days to process cars from acquisition to retail ready. That speed contributes to more productive and profitable used car operations in many ways.
The return on investment justification behind a decision to embrace the change needed to close the gap and bring about T2L improvement is substantial and provable, it's not always the result that grabs the fiscal attention of a general manager.
Instead, the gap that puts GMs at most risk are a buildup of several:
Misplaced, forgotten, and otherwise "lost" cars – whether on the back lot, at sublets or waiting for parts.
Missed, muddled, and inconsistent communications between the used car, service and recon managers.
Workflow bottlenecks that unnecessarily obstruct and thus slow recon production rates.
Delays, often caused by a slow repair approval process.
Margin erosion from lack of understanding of or adequate attention to holding cost and T2L dynamics.
Without minding this gap, vehicle reconditioning will struggle to get cars frontline ready within a best practice span of a three-to-five-day T2L. In fact, this is the most dangerous gap a GM must manage.
The used car department fed by this recon shop will not be able to contribute measurably to increases in inventory turn. The inventory's optimal retail time will be squandered as inefficient processing consumes a week or more of best practices 21-day prime retail window. Because manual recon processes – even those using computer spreadsheet tracking – lack process tracking and accountability steps and transparency, management will not have a true and accurate assessment of what these gaps cost in sales, grosses, and competitiveness.
Mind the gap has another connotation in reconditioning, to which I'll now address. This gap is an economic one. This gap is the spread in dollars between reconditioning that neglects how time and money work to make used cars more competitive and one that understands this relationship and manages recon to the dealership's advantage.
For example, using $40 per car per day NCM Associates' hold cost data and typical non-automated reconditioning cycle of 10 days, and a monthly volume of 100 cars, this 10-day time to line productivity costs the dealership $40,000 a month in holding cost depreciation. This costs erodes sale gross; thus car at a 10-day recon cycle accumulates $400 in holding cost, which erodes sale gross by as much.
Alternatively, same figures and a shop using automated workflow software to manage recon processes. Let's use a typical five-day T2L for the calculation. Here are those advantages:
$20,000 per month holding cost vs $40,000 per month at 10-day T2L.
Per-car holding cost erosion $200 vs. $400.
Margin erosion reduced by half  compared to longer T2L.
Furthermore, for every 2.5 days improving recon operations increases used car inventory gains one additional turn. Inventory gets retail ready faster so more of its prime retail opportunity is available and not being whittled away by slow recon time to line problems.
When GMS are asked, they say the following benefits are the result of using rapid reconditioning to help them mind the gap and improve reconditioning operations and profitability:
They know where all our cars are and why.
The have full accountability backed by verifiable metrics.
Their recon staff manages their own aspect of the process from their phones or desktops.
The can change processes immediately as business levels and operational needs evolve.
Electronic workflow and approvals keep their fixed operations director and used car manager in synch and recon costs accountable.
Cars get front-line ready faster, consistently.