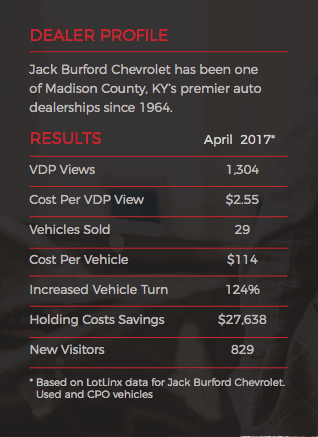 Everyone who knows John Burford knows he's not the shy, retiring type. Those terms may apply to other people in Madison County, Kentucky, but not to John. He speaks his mind, and he has plenty to say. His roots in the automobile business go back to 1982, when he and his sister joined the Chevrolet dealership their father had started 20 years earlier in Richmond, Madison's county seat.
In 1998, when his father turned over day-to-day management of the business to him, he says his Dad "let everybody know that he would be around to visit, but if anybody had any issues, I was in charge. He wasn't going to put me in a position where I had all the responsibility, but didn't have any authority."
John says that same emphasis on accountability drives him and his store to this day, and it's a standard he expects others to measure up to, including his digital solutions providers.