First quarter sales data has recently been released for the auto retail industry, and there are several trends that indicate some headwinds and tailwinds for the rest of the year. Here to talk in-depth about what dealers can expect from the Q1 sales is Jonathan Smoke, chief economist for Cox Automotive.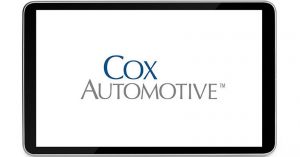 VIDEO TRANSCRIPT: 
Advertising Partner

Bridget Fitzpatrick: Thanks so much for joining us, Jonathan.
Jonathan Smoke: Thank you for having me again.
Bridget Fitzpatrick: Now regarding sales data trends, was there anything unexpected in the first quarter of 2019?
Jonathan Smoke: I would say there was something big and it impacted the sales trend, but it wasn't exactly just about sales and that's interest rates. If you think back in December, we had the Fed increasing for the fourth time last year. You had the stock market freaking out because of that. And then suddenly in January the Fed channel their inner guns and roses and found the little patience and they ended up essentially setting the tone that they're not going to increase rates this year. And we started to see bond yields come down. And then we also saw other long-term rates like mortgage rates come down. In fact, they're now lower than they were a year ago, down about 70 basis points.
But did dealers see this? No, they didn't. Auto loan rates actually marginally went up, not down. And of course, because they're related to short-term interest rates, the interest that they pay on inventory floorplan interest rates did not come down. So essentially you created a recipe that consumers saw no compelling reason to even look at buying a vehicle in the first few months. And now, ironically, this week rates have started moving up again. Mortgage rates are up about 10 basis points. Bond yields are up about 15 basis points. And what happened with auto loan rates? They went up as well. We've got the highest rates in eight years. And it was definitely one of many factors that I think limited demand in the first quarter.
Bridget Fitzpatrick: For sure. Now, how do tax returns impact new vehicle demand?
Jonathan Smoke: Well, we focus quite a bit on tax refund season because it's very correlated with the used car market. And that's fairly straightforward because the households who really receive their biggest payday of the year through tax refunds are basically the households that drive the spring used vehicle market. And that's traditionally what causes what we call the spring pounce in used vehicle prices.
Last year when tax reform was implemented, they adjusted withholding tables and we very quickly figured out that they appeared to have too aggressively adjusted those withholdings. Meaning, that consumers were getting more money in their paycheck, which was good for last year. But they were getting so much more money in their paycheck and not paying as much taxes. We could figure out that, okay, people are actually going to get than their tax refunds in total and indeed that's what we're seeing.
Jonathan Smoke: We're seeing slower refunds being issued. We're seeing tax refund dollars down about 3%. The average refund is down. And it is projected that about 8 million households are going to move from having received a refund last year to actually owing money this year. So we were worried about that.
Ironically though, what has happened is at the households who are more likely to buy used vehicles, lower-income households, households that don't itemize, households that are eligible for tax credits are actually receiving refunds and in some cases, they're being positively surprised. And so we're seeing the spring used car market, especially for non-luxury vehicles be very strong. But I do think it's having an impact on part of the new vehicle market. I think it's part of the softness in luxury and we see a little bit of a regional correlation to that.
Meaning, people who are most likely to be negatively surprised by their refund situation this year are in high tax states. Also states with high housing costs because it's all related to itemized deductions being capped. And those are the people that are very important to the luxury market. And so we're seeing some important regional differences than imply the coasts are some of the weakest places in the country. And the strongest part of the country is here in the Southeast, which disproportionately doesn't have as high housing costs or high interest that's being conducted through the mortgage interest deduction.
Bridget Fitzpatrick: Now, aside from the refunds with the lighter new car sales, do you think that buyers will tend to go towards the used cars?
Jonathan Smoke: Absolutely. It's been happening. It's out of necessity. Because if you look at the trends, we've got historically highest prices ever on new vehicles. The distribution of new vehicles being sold, we effectively have almost no vehicles anymore under $20,000. And yet to be able to get a finance payment on a vehicle that's at $400, it's a very critical point for a lot of Americans, the only solution is a used vehicle. And it ironically comes at a time we've got the biggest supply of high quality, low mileage, nearly new used vehicles, vehicles that are two, three and four years old because of the off lease volumes that are perfectly positioned. And sure enough in March record number of certified pre-owned sales.
Dealers have been enjoying the used car market more than making up on the volume side for the declines in the new vehicle market. And we think that continues this year. But eventually, the used market reaches a point it can't grow anymore because the supply of used vehicles comes from the new vehicle market. So you can't have new vehicles declining and continue indefinitely to see used vehicle sales go up.
Bridget Fitzpatrick: Yes, absolutely. Now can you talk to us about the impact that tariffs would have on the industry?
Jonathan Smoke: That remains the ultimate wildcard. And ironically it sort of remains the only hope for having a few robust months of sales this year. Because if tariffs get implemented and there's a schedule on the table right now that the president is supposed to by May 18th issue the details of the 232 tariff, which would apply to autos, imported autos, and parts. Now, exactly how that would play out, what percentage, how does that apply to different countries, is the detail that we're really looking for and it would be implemented by June 2nd.
Every time a tariff is implemented like that, there is a rush by anyone consciously thinking of buying a vehicle or in other cases like last year of steel and aluminum or even with agriculture, people rush to buy ahead of the tariff and that produces a much stronger market. But then as soon as that tariff is implemented and prices are jacked up, you see a big drop in volumes.
Jonathan Smoke: We think that if it's implemented as threatened, it would be at least a decline of about 1.3 million sales, could be as high as 2 million sales. Or in other words, it could be as big of a decline as a recession would give us.
Bridget Fitzpatrick: Okay. Now, what do you think the trends will look like in the second quarter and beyond in 2019?
Jonathan Smoke: Second quarter is the quarter where the tariff wildcard has to play out one way or another. And I think we've got a reasonable chance of seeing retail sales being marginally stronger because of that. And we did see an uptick in the March consumer confidence data of consumers planning to buy a vehicle in the next six months, spiked. And sometimes that data can, one data point does not make a trend and it's often prone to revisions. But it is potentially some indication that consumers are already paying attention to that terror of threat.
Outside of that, all of these conditions that are sort of creating this lower, weaker new vehicle demand are not likely to get better as the year progresses. The economy and the stock market could have an upside if a deal with China is finally done. But ironically, if that boosts spirits and boosts the economy temporarily, it's also going to boost interest rates. And so that negative comes right back in, especially on the retail side of man.
We think we're firmly in a period that dealers need to be focusing on, the market is no longer growing. And so what are you going to do if you're still seeking growth or what are you going to do to contend with lower volumes for the foreseeable future?
Bridget Fitzpatrick: And with that, where do you think dealers should be focusing to grow their business?
Jonathan Smoke: Well first and foremost, the used vehicle market. The best-performing dealers in the country actually sell more used vehicles than they do new. But it's not just blindly going into the used vehicle market, it's doing it with intelligence and insights. So you've got to buy right. You've to price right. You got to manage the inventory so it's moving very quickly, which of course only happens if he bought right and priced right in the first place. And also paying attention to, of course, the trends that are happening with use vehicle man and prices and credit pressures.
The second is of course, and I think the thing that people should be planning on to get them through the next cycle downturn, the next recession is fixed ops. We just completed a study that based on what consumers told us, an amazing 70% of consumers buy a new vehicle and never returned to the dealer they bought that vehicle from. It represents an enormous opportunity just to capture what we know those consumers are doing, and we think that that's going to be what carries many dealers and many of the dealers have told me that's what got them through the great recession, and we think that that's clearly an area for focus.
Bridget Fitzpatrick: Well, Jonathan thank you so much for your insight today. Always a pleasure having you and we look forward to having you back again.
Jonathan Smoke: Yes. Thank you.
CBT Automotive Network. The number one most watched network and retail automotive. CBT is a bar to the JBF Business Media family.