Welcome to this episode of The Friday 5 with Steve Greenfield, Founder and CEO of Automotive Ventures, an auto technology advisory firm that helps entrepreneurs raise money and maximize the value of their companies.
Impel & CarLabs
Earlier this week, it was announced that Impel, the global leader in digital automotive engagement software and data, is acquiring CarLabs.ai, a US-based provider of conversational AI products for the automotive industry.
CarLabs digital assistants are used by leading OEMs and dealers to drive greater engagement across the customer lifecycle. The acquisition brings additional product capabilities and resources to Impel and builds on the company's May 2021 acquisition of Pulsar AI.
Founded in 2016, CarLabs provides artificial intelligence products that enable automotive retailers and OEMs to engage customers with automated, contextual two-way conversations that drive greater sales and service revenue. The company's solutions optimize content delivery and business performance by leveraging machine learning and advanced statistical models based on more than five years of serving international OEMs and enterprise dealer groups.
So, with no further ado, let's welcome Impel's Co-Founder and CEO, Devin Daly, back to the show.
Companies to Watch
Every week we highlight interesting companies in the automotive technology space to keep an eye on. If you read my monthly industry Intel Report, I showcase a few companies each month, and we take the opportunity here on the Friday Five to share some of those companies each week with you.
Jyrney has developed the most comprehensive mobility platform bringing together taxi, private hire and chauffeur channels for any travel platform. 
Their managed service ensures they protect your client and passenger relationships so you can concentrate on your core business. 
The reason that I love Jyrney is that they provide innovative, unlimited mobility solutions for Travel Management Companies, Online Booking Tools or Global Distribution Systems. Their white-label solutions and APIs make it easy and efficient to integrate into ground transport solutions.
You can check out Jyrney at www.Jyrney.com. 
——
If you're an auto tech entrepreneur working on a solution that helps car dealerships, we want to hear from you. We are actively investing out of the Automotive Ventures DealerFund.
If you're a dealer who wants to invest in early-stage AutoTech companies that benefit your business, let me know at steve@automotiveventures.com. We are still accepting new investors into the fund.
The Future of Automotive Retail is now out! 
The book is my attempt to provide the industry with a framework for the various threats and opportunities that are swirling and offer some practical advice on how best to navigate the next 5 to 10 years. 
In the book, I make the argument that our industry is going to see more change in the next 10 years than it's experienced in the past 100.
You can find the new book on Amazon or just go to FutureofAutomotiveRetail.com.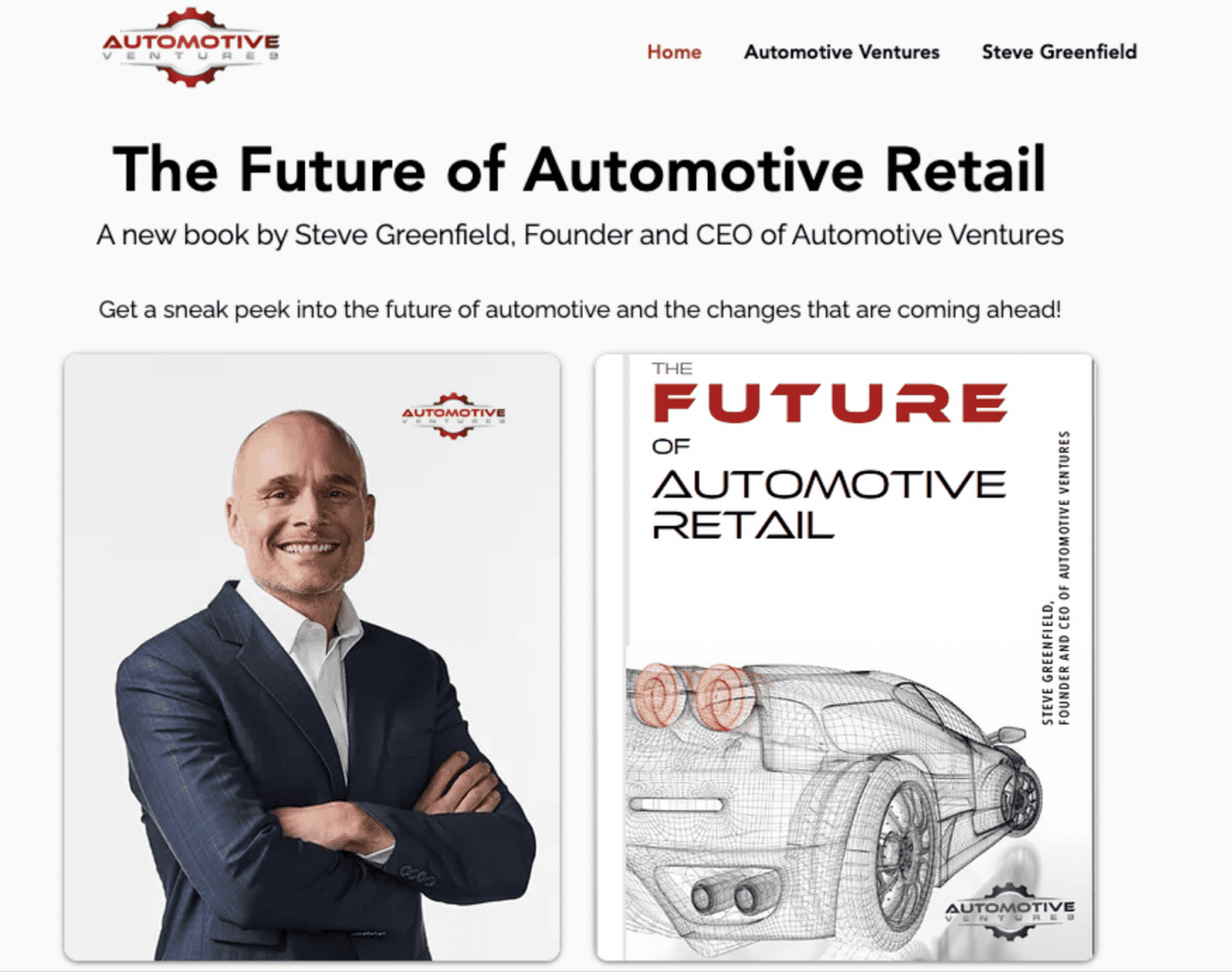 ——
So that's your weekly Friday 5, a quick wrap-up of the big deals in the automotive technology space over the past week.
If you're an early-stage automotive technology entrepreneur looking to raise money, or an entrepreneur who is trying to decide whether and when they should raise money or sell their business, I'd love to speak with you.
Thank you for tuning into CBT News for this week's Friday 5, and we'll see you next week!
---
Did you enjoy this week's episode of the Friday 5? Please share your thoughts, comments, or questions regarding this topic by connecting with us at newsroom@cbtnews.com.
Be sure to follow us on Facebook, LinkedIn, and TikTok to stay up to date.
While you're here, don't forget to subscribe to our email newsletter for all the latest auto industry news from CBT News.