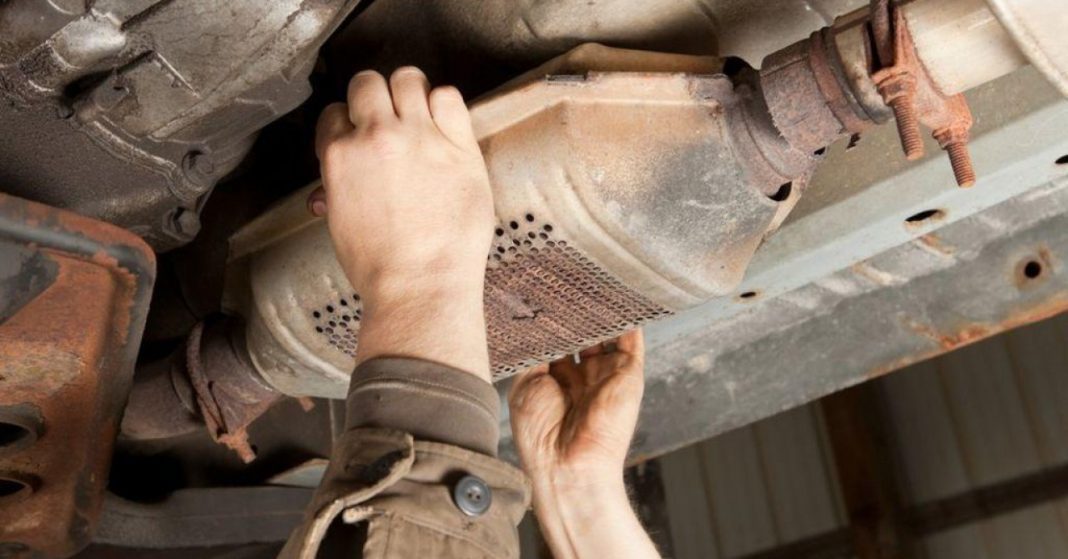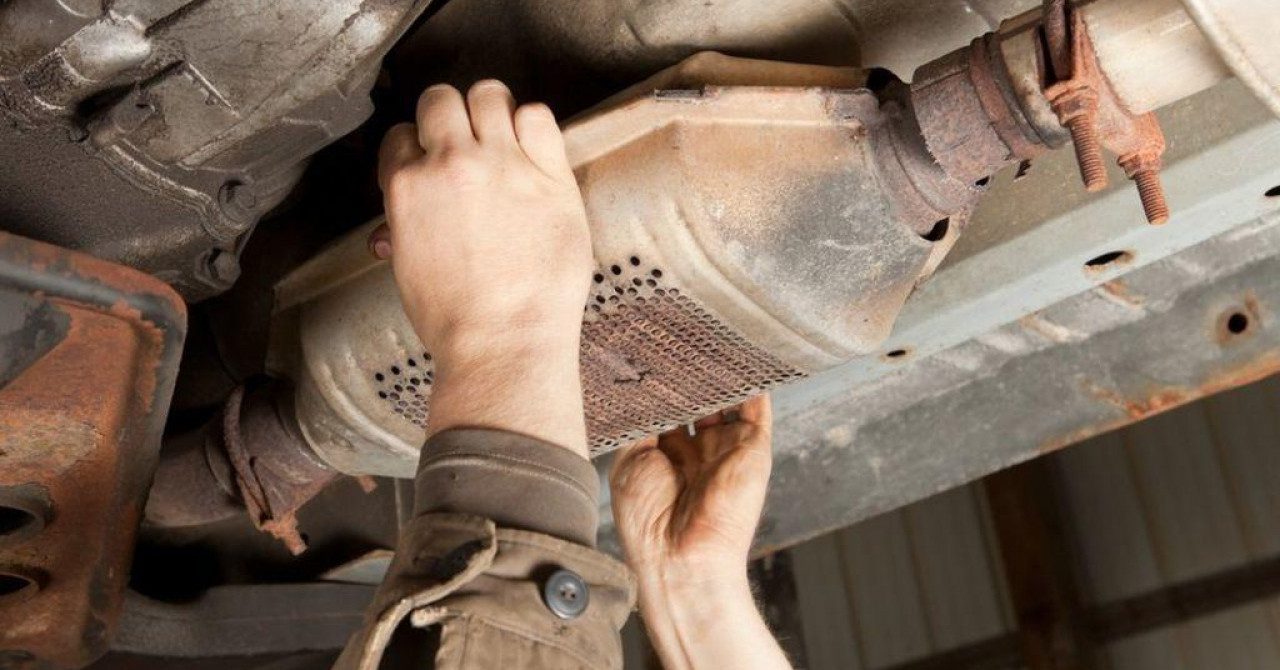 Car owners and dealership personnel alike are finding out just how popular catalytic thefts are becoming. In recent months, engines are started to discover the surprisingly loud rumble of unfiltered exhaust after thieves have made away with the pollution-mitigating device. Welded into the exhaust, it can take just a few minutes with readily available cordless power tools or portable torches to make away with a component that renders the car useless until it's replaced, and it's both frustrating and expensive.
At Shawn's Master Auto Repair in South St. Louis, manager Eric Mead says the problem is getting worse. "All the newer hybrid vehicles, they're going for scrap values of anywhere from $800 to $1,500. In the last six months, I'd say we've probably done somewhere between 20 to 30 stolen ones."
That's one shop in one market that's replacing around two dozen catalytic converters in half a year.
In Los Angeles County, police discovered around 250 catalytic converters in a theft ring and made 19 arrests in relation.
According to the National Insurance Crime Bureau, the instances of catalytic converter thefts have more than quadrupled from 282 to 1,203 per month – and those are only the reported thefts. Countless others go unreported either due to elevated insurance rates from making a claim, costly deductibles, no coverage, or simply because it's faster to pay out of pocket to replace it.
Fast and easy money for thieves
The rash of thefts is due to rising rates paid by scrapyards for converters – parts that notoriously contain trace amounts of precious metals. On average, a catalytic converter sold for scrap will net the seller around $250, but some specialized parts go for many times that.
Possibly fueled by the increase in unemployment rates during the pandemic or simply due to an opportunity that's become well-known recently, there are more people with sticky fingers looking to make a quick buck on someone else's dime.
Solutions are springing up
For some shops like Shawn's Master Auto Repair, customers are paying to have their cat converters secured to prevent repeat thefts. Products like the Cat Clamp are commercially available options to make it much more time consuming to steal the part, but they're several hundred dollars and primarily marketed toward the heavy truck industry. Mead's shop has resorted to something less commercial, saying, "We actually get quarter inch steel cable and weld it from the exhaust, loop it through the frames on some of the cars and weld it in several different places. They [thieves] could get it off if they want to get it off, but it's gonna take a lot longer than just a saw to cut it and cut it."
Others are bending rebar to create cages around the catalytic converter and welding them to the vehicle's frame – a solution that may work but can compromise a vehicle's safety and structural integrity, not to mention cause problems for servicing and repairs. It's certainly not feasible for vehicles with warranty in effect.
However, less intrusive methods have also been used such as VIN etching the catalytic converter that can help scrapyards identify potentially stolen parts. It's an effective method for preventing theft, but only if it's visible to the thief before they make an attempt to remove it. Paired with a highly-visible paint to identify the VIN etch, it can offer protection without altering the car's design or welding bulky rebar underneath.
For sellers, there may be a small market to etch catalytic converters as an F&I product, but the uptake is likely to be minimal. However, providing the VIN etch as part of what sets your dealership apart from the others could be a differentiating factor that intrigues and attracts buyers, applied at the time of PDI. It's also a great way to prevent catalytic converter theft for vehicles left unprotected on the dealership lot.
---
Did you enjoy this article from Jason Unrau? Read other articles on CBT News here. Please share your thoughts, comments, or questions regarding this topic by submitting a letter to the editor here, or connect with us at newsroom@cbtnews.com.
Be sure to follow us on Facebook and Twitter to stay up to date or catch-up on all of our podcasts on demand.
While you're here, don't forget to subscribe to our email newsletter for all the latest auto industry news from CBT News.