Over the past couple of decades, marketing has transitioned from the "action of pushing out messaging," to "strategically driving engagement and revenue." Case studies, white papers, and reports highlight the importance of marketing, and most understand its significance. However, there is a right way and a wrong way to spread the word of what you do. Whether you are a dealership owner or dealership marketer, you should want to ensure your marketing team is implementing the absolute best principles to attract target customers. While there is a lot many are doing right, there are some pitfalls to avoid. Here are five questionable marketing tactics your dealership should stay away from.
Failing to Respond to Online Reviews
We live in the age of Yelp and Google Reviews. Consumers are more likely than ever to check user reviews before they purchase anything. According to The Huffington Post, 62 percent of buyers check online review sites before going into a dealership, and 95 percent begin their vehicle research online. Online reviews are a powerful piece of marketing that dealerships have to get a handle on. While you may not control the messaging, you can
manage how you respond to an unfavorable review. Many businesses even try to reach out to users to find out how they can further fix the problem. Always keep an eye on what others are saying about your company online.
Operating Without a Marketing Strategy

Savvy dealership owners are likely to implement a strategy when it comes to inventory operations, F&I, and service. However, creating a marketing strategy may not always be on the radar. A strategic marketing plan allows you to align your overall dealership business goals with your messaging and marketing tactics. It also lets you work with your marketing team to come up with the best tactics to support these goals. Operating without a marketing strategy is like driving without a navigation system. Therefore, it is crucial for you to create a plan with your marketing team to ensure your messaging helps to bring you the revenue you are looking for.
Ignoring the Use of SEO
While SEO can be a bit of a technical concept, it is still vital for marketing teams and even dealership leaders to understand its importance. In its simplest form, SEO is a collection of strategies, techniques, and tactics used to increase the number of visitors to your website by getting a high-ranking search engine placement. These tactics can include adding meta tags to your site content, localizing your content, including popular and trending keywords in your industry, and many other SEO strategies. As stated above, most consumers start their car search online. SEO will ensure they find you before they find a competitor.
Not Cultivating a Mobile Presence
While it is true that most customers are using the internet to kick-off their automobile research, they are also increasingly conducting this research on mobile devices. According to a 2015 J.D. Power New Autoshopper Study, 51 percent of respondents said they used a smartphone or tablet to find the car that best suited their needs. This means that your dealership website has to be optimized for mobile phones, fast-loading, and include easy-to-follow call-to-actions that guide visitors to reach out to the dealership for more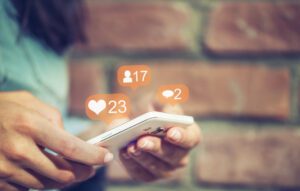 information. More customers are using their phones to do things their desktop computers used to handle. Therefore, it is vital that your mobile presence be just as effective as your traditional online website.
Failing to Invest in Content Marketing
Content is one of the number one ways your dealership can start a dialogue with your customers. Content marketing lets you communicate with your customers in a variety of ways and allows you to differentiate yourself from competitors. The right blog post can promote your brand, educate customers on the car buying process, and establish a dealer owner as a thought leader. A short video can build trust by showing the inner-workings of your dealership team and provide insight into what you do and why you do it. According to the Content Marketing Institute, content marketing rakes in conversion rates six times higher than other methods. So, content marketing is worth investing in.
Final Thoughts
Never underestimate the power of branding, messaging, and a coherent marketing strategy. It allows you to start a dialogue with your customers, and reveal to them what your dealership is all about. How are you different than your competitors? Why should customers purchase their second car from you? Why is your service department second to none? A great marketing plan can answer these questions. Want to make your website even more visible? Invest in SEO and ensure your mobile presence is on par with your traditional site. There are many ways to ensure your strategy is leading to customer purchases, and avoiding the pitfalls above can do wonders for your revenue stream.