Eddie Hall III, GM of Hall Automotive Group and Partner and Chief Financial Officer at Northland ChryslerDodge Jeep Ram, joins Jim Fitzpatrick on CBT Automotive Network. Eddie describes how he has been involved in the automotive industry from a very young age since his father owned his own Ford store. Now in charge of their own automotive group, Eddie discusses running his family-owned dealership, and how they work to attract and retain millennial talent. To hear more from Eddie check out the full interview above.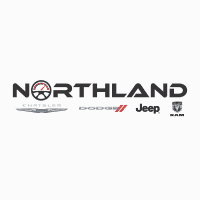 VIDEO TRANSCRIPTION: 
Jim Fitzpatrick:
Hello everyone, I'm Jim Fitzpatrick. Thanks so much for joining us on another edition of CBT News. Today we're so delighted to have with us Mr. Eddie Hall, III, who is the GM of the Hall Automotive Group and partner and chief financial officer at Northland Chrysler Dodge Jeep Ram. Thanks so much for joining us, Eddie.
Eddie Hall:
Good morning. Thank you for having me.
Jim Fitzpatrick:
And congratulations to you for being Automotive News's 40 under 40 or part of that. And then as well you've just gotten the Cox Automotive NAMAD Rising Star award for 2019. You're a pretty hot commodity these days.
Eddie Hall III:
Thank you. Thank you. Yes, it's been a really, really exciting year. It's a lot of good stuff going on. I'm super excited.
Jim Fitzpatrick:
Sure. I bet. I bet. So you're having a good month this month?
Eddie Hall III:
Yeah, July's been very good. I'm across all the stores. We're having a good month.
Jim Fitzpatrick:
That's great. That's great. So tell us a little bit about your background and how you got started in the auto industry.
Eddie Hall III:
Sure. So my dad has been in the auto industry since he was 19 years old, so grew up in it his whole life and so I've been in the business my entire life as well. So my dad got his first Ford store in 1986 just before I was born and so I've grown up kind of in and around the business. One of my favorite things to do on Saturdays was to go to work with my dad and do different odds and ends around the dealership.
Eddie Hall III:
So I kind of grew up in the lights and then I went to college at the University of Michigan and studied finance and accounting there and decided that after college I wanted to join the business full time. And so I started off as an assistant finance manager as my first full-time role with the company in 2010 and kind of just worked various positions, finance, sales, service, just all kinds of different positions over the course of a handful of years and just recently transitioned into my latest role.
Jim Fitzpatrick:
Okay. And what's it like working in a family environment? I'm sure it's got its ups and downs working as a family?
Eddie Hall III:
It does. At the end of the day, I love it because it definitely gives us something in common while working towards one common goal of having a successful dealership group. So it's fun to go to work with my dad and my brother and then I have people I can lean on and trust no matter what. And so that part is really cool. It does have challenges too because we didn't always agree, but that's kind of the fun part of it too is that we have different strengths and different points of views. We try to respect each other and bring that to the table and I use it to our advantage.
Jim Fitzpatrick:
Yeah, that's great. So let's switch gears a little bit and talk about what from your perspective, you're 32 years old currently?
Eddie Hall III:
Correct, yeah.
Jim Fitzpatrick:
32 years old a year, you're the millennial out there that everybody is wanting as both a customer in their database as well as the employees that we're trying to bring in. We're trying to bring in more millennials to work for our dealerships and our companies. From your perspective, how do you think the dealership needs to change or that the auto industry needs to change in order to attract more talented, well-educated individuals like yourself?
Eddie Hall III:
I think that we have to evolve as an industry. A lot of our practices are a little bit antiquated and so if we want to be able to attract the millennial talent, we just have to be a more friendly place to work in terms of… A lot of things are important to millennials, our structure, having a clear defined career trajectory, some work-life balance, pay plans that are kind of easier to understand.
Eddie Hall III:
So I think that we're going to move away towards being a 100% emission and maybe having some more [ERT 00:04:32] components, being a little bit more flexible with hours and things like that. Maybe go into shifts, but there's got to be a fundamental change in the way that we approach our pay plans, our job descriptions, our positions if we want to be able to recruit the best talent because the way that it was done in the 90s it's just not going to work to motivate and to attract the millennials.
Jim Fitzpatrick:
Talk to us about the marketing of your stores. I know that's something that you mentioned in your article. It's something you're very passionate about. Talk to us about the marketing of your dealerships.
Eddie Hall III:
Sure. Well as a millennial, I kind of often get turned to a lot as the "expert" on digital or a kind of new technologies as far as marketing goes and so we've really shifted. The automotive industry 10, 15 years ago. The paper was huge and full page ads, that kind of thing was one of the biggest things that you would do.
Eddie Hall III:
But we've switched, we've transitioned to a majority of our budget being online and digital. So whether it's SEO and SEM is really big but then also just having a presence on social media. So Facebook, Instagram, Twitter, those things are huge. It's just as far as building organic traffic and getting your out there. So we invest heavily in social media and in digital advertising.
Jim Fitzpatrick:
Changing gears once again, talk to us about the outreach programs and community volunteering that you're passionate about.
Eddie Hall III:
Yeah. Outreach has always been something I've been very, very passionate about since I was in school. And so I stayed very close with University of Michigan. There are two particular outreach programs. One is called an MREACH and it's a program that targets underrepresented minorities in high school and kind of gives them a introduction into what a business education and a business career looks like. And so that's a program that I actually co founded walls on campus at U of M and I continue to balance here and work with that program all the time. And it's just so fun to get to work with these students and see them progress through their high school career. And then many of them have no idea what business was and no interest in it and many of them go on to pursue business education and business career. So that's just, it's very rewarding and one of the favorite things I do with my spare time.
Jim Fitzpatrick:
So talk to us about the Automotive News's 40 under 40. What was that like and what does that mean to you?
Eddie Hall III:
It was great. I got nominated by somebody at FCA, which actually made it even more meaningful to me that somebody thought enough of me to nominate me. And then to be selected, was just… It was a huge win. It's almost I don't have the words to describe it. It's just an honor that someone would think enough to nominate me and then be selected. I look at the other people in the article and they're all some very, very great, smart, bright people. Couple of my friends actually and so I just I thought I'm a good company and I hope I continue to do the right things and to make people proud.
Jim Fitzpatrick:
Sure. And I think that you have already, so let me talk to you about the future of the industry. You're 32 years old, you're running a dealer group along with your dad and your brother. What are some of the things that you see lurking around the corner that you're concerned about in the industry?
Eddie Hall III:
So one of them you mentioned, and that's recruiting and retaining talent. So talent is becoming more and more difficult to recruit and retain. So that's something that we have our eye on and we're kind of experimenting with different ways to do that. The next would be just a change in the vehicle lineups themselves. So especially here in Detroit, we're transitioning away or the automakers are transitioning away and making less and less cars and more and more SUVs and on trucks.
Eddie Hall III:
So that's going to be an interesting shift within our business. And then another thing that's on the pipeline is lot more electric vehicles. So just seeing how that's going to reshape and what that's going to look like in a couple of years. The vehicle footprint will be completely different. And so just kind of preparing ourselves and making sure that we can answer the customer's questions and be ready to service their needs.
Jim Fitzpatrick:
Sure. This digital retailing seems to be a thing that dealerships are going to have to deal with in the future. More consumers want to do most of or all of the transaction online now and have the vehicle delivered to their home, much the way Carvana does that currently. Do you see the industry going in that direction and if so, what are you doing today at your dealership to prepare for that?
Eddie Hall III:
Absolutely. So, I'm guilty. I probably shop on Amazon every day and I love that experience. And so that's kind of what I think the goal is is to model the car purchasing process to be similar to the experience you have on Amazon. I don't think any vendor or OEM has perfectly solved how to shape that yet, but I work very [inaudible 00:10:04]. I sit on [inaudible 00:10:05] counsel and a lot of different boards within the auto industry, so working very closely with the manufacturers and our vendor partners to develop the solutions to make the car buying process easy, seamless, quick and painless. And so I've seen some demos on some technology and I think it's coming. They're perfecting it and I think that a couple years from now it'll be just like buying something on Amazon and when you buy a car from a dealership.
Jim Fitzpatrick:
Well, Mr. Eddie Hall II, GM of the Hall Automotive Group and partner and chief executive officer of Northern Chrysler Dodge Jeep Ram. I want to thank you so much for joining us on CBT news. It's been a great pleasure speaking with you today, talking about the industry as a whole. Hopefully we can follow up with you in the future and see how your dealership's doing.
Eddie Hall III:
I'd love that. Thank you so much for your time.