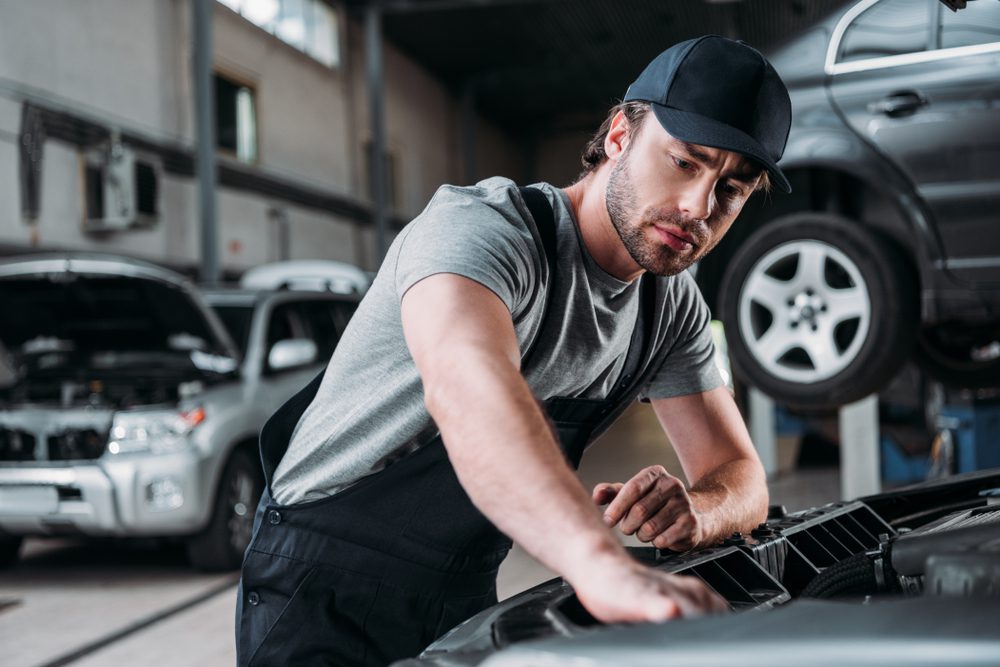 Fixed operations teams around the country have faced a difficult 15 months. COVID protocols, local restrictions and customer hesitancy have driven them to find new ways of serving customers while keeping everyone safe. That meant embracing new technologies and practices, and for many, digging deep to survive a tough economic period. 
Now, a new set of challenges has emerged for the automotive industry. In particular, the combination of vehicle shortages and a nationwide labor crunch are impacting fixed operations teams in different ways. 
So how are these issues affecting fixed operations, and what can fixed operations leaders do to manage these new headwinds?
Auto shortages and increased travel driving greater demand for repair
By now, most of us are aware of the nationwide auto shortage that has emptied new car lots and driven many dealers to make cash offers for used vehicles. Some analysts predict that nearly 4 million fewer vehicles will be produced this year than expected, and that the shortage is likely to continue impacting the industry for the remainder of 2021. 
Adding to that pressure is the fact that we're driving more now than a year ago. Hankook Tire's latest Gauge Index found that nearly half (45%) of Americans say they are driving every day, which is more than twice as many as the same time last year (20%). And most people (75%) expect to return to their normal driving habits by the end of the year. 
With increased driving, and fewer cars available, the demand for maintenance has increased with fixed operations teams already seeing service sales increase by 10% year-over-year. Customers know that they need their cars to be reliable to handle the extra miles, and that they'll need to keep them running longer, rather than seek out a replacement amid the current shortage. 
To manage the increased demand, fixed operations teams should take advantage of regular maintenance visits to offer additional inspections that could identify preventive work. Techs should also take time to explain the importance of simple at-home maintenance tasks and inspections. Both tactics could prevent a customer from having a mechanical failure that would necessitate an urgent repair – something that may be difficult to manage and schedule amid heightened demand. 
Labor crunches present new pressures
Even before 2021, the U.S. was facing a shortage of automotive, diesel and collision technicians; in 2020, TechForce Foundation predicted that the U.S. will be short approximately 400,000 automotive techs by 2024. 
The rapid acceleration of the labor market in 2021 has exacerbated this problem: hiring reliable technicians has become a top priority for fixed operations teams as skilled techs retire and they struggle to find enough new talent to replace them. 
That means fixed operations teams are having to cope with increased demand for maintenance with a limited workforce. In the short term, that can lead to longer waits for customers, risking repeat business. In the longer term, the added stress on existing techs could cause them to seek out other job opportunities or switch careers altogether, further perpetuating the labor shortage and worsening the situation for all involved. 
Fixed operations leaders can mitigate the impact of the labor shortage in two ways: doing what they can to keep the workload manageable for their existing techs, and finding new ways to retain and hire talent. The first can be achieved by staying ahead of increased demand with preventive maintenance and customer education, as it prevents additional visits for repairs or tasks that could be completed by the customer at home. 
Talent retention and acquisition can be more challenging. Fixed operations leaders should consider both direct and indirect means of compensating and rewarding their techs, which can increase their likelihood of joining or staying as part of the team. The most direct option is to review wages to determine if they are in line with the current market rate. They can also consider rewarding service and commitment to the organization, which can encourage techs to stay on as loyal employees, or finding ways to make techs' work more satisfactory and thus more attractive as a long-term employment option. 
Success awaits at the end of a difficult period
If 2020 brought a mixture of uncertainty and fear, 2021 has thus far brought hope and challenge. The economic resurgence has resulted in a meteoric rise in demand on the auto industry, with which the market has struggled to keep up. 
Fixed operations are a vital piece of this industry and are being faced with their own unique challenges as a result of these shifting times. But with smart planning, strong customer engagement, and recognizing the importance of the technician workforce, fixed operations teams can emerge stronger as these headwinds ease. 
---
Did you enjoy this article from Shaun Prott? Please share your thoughts, comments, or questions regarding this topic by submitting a letter to the editor here, or connect with us at newsroom@cbtnews.com.
Be sure to follow us on Facebook and Twitter to stay up to date or catch-up on all of our podcasts on demand.
While you're here, don't forget to subscribe to our email newsletter for all the latest auto industry news from CBT News.