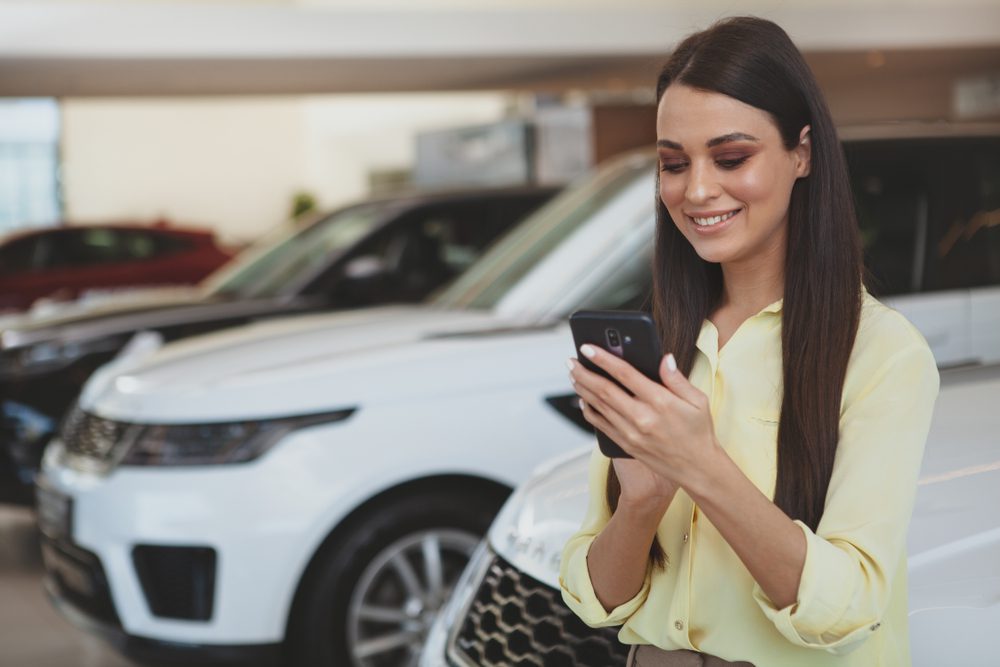 Six trends have been identified in a Cars.com press release that indicate digital auto sales are going to play a significant role. As the pandemic recovery effort continues to play out worldwide, the rapid move toward online auto sales is looking to be increasingly permanent and widespread.
President and CEO of Cars.com Inc., Alex Vetter, said, "The current climate drove dealerships across the country to quickly adapt to meet the changing needs of American car buyers. It has been incredible to witness an industry as large and established as automotive respond with new technology and adopt new processes to ensure a safe and frictionless car-buying experience. As the pandemic continues into the second half of 2020, more people will turn to car ownership to safely get around while social distancing. And I believe we will see durable changes to car buying and selling that deliver an improved experience for all."
Between information collected from both buyers and sellers since the pandemic erupted in the US, Cars.com offers six trends that show what auto retail may look like for the foreseeable future.
Digital Dealerships
As safety concerns persist in the United States, more car shoppers are using digital means to perform the majority of their search. Dealer Inspire experienced an increase of 63 percent through the Online Shopper portal on their website compared to pre-pandemic sales, and as many as 71 percent of shoppers want some or all of their purchase completed online. 
At Home Deliveries
Between March and April of 2020, the percentage of car dealers offering at-home vehicle delivery rose from 45 percent to 67 percent. Those dealerships are fulfilling a need for their customers as three in ten want at-home test drives and their newly-bought car delivered to their home. 
Value in AI
During the early economic shutdown in April and May, Cars.com noted an increase in customer engagement with AI-powered chatbots. Month-over-month increases of 23 percent and 38 percent were posted in those months respectively. It proves that high-quality chatbots can hold customer interest until a live salesperson can get involved further in the sales funnel. 
A New Market for Sedans
While mistrust remains high in public transit and ride-sharing services like Lyft and Uber, a fresh surge in sedan interest and purchases is occurring. Searches for sedans have jumped 14 percent in the second quarter with New York City and Chicago leading the way at 41 and 24 percent respectively. The sedan market seems to be bolstered by approximately 1 in 5 consumers who previously did not own a car.
Strong Used Car Market
New car inventory shortages have been well documented as factories took an eight-week hiatus at the height of the pandemic. As production returns to near-normal levels, the used car market has leaped up. Search volume for used cars has increased by 4.5 percent, and coincidentally, the used car market is beginning to feel the pinch as well. 
Affordability Matters More
And finally, low-interest loans of seven years or more at zero percent along with deferred payments have demonstrated consumer wariness to pay off in a shortened time frame. 60 percent of Gen Xers and millennials were most concerned about low monthly payments.
What It Means
The data contained in the Cars.com press release isn't a blip on the radar. With the virus continuing to surge in the United States and other countries worldwide, a cautious level of consumer sentiment is sure to remain for months yet.
As car shoppers get more comfortable browsing and engaging with dealer websites, standing out from the crowd will begin to mean a well-rounded online experience. From speedy page loading to valuable resources online and current vehicle listings, not to mention simple and safe digital retailing tools, dealerships should be focusing efforts on bringing their online showroom to the forefront.
---
Did you enjoy this article from Jason Unrau? Read other articles from him here.

Be sure to follow us on Facebook and Twitter to stay up to date or catch-up on all of our podcasts on demand.
While you're here, don't forget to subscribe to our email newsletter for all the latest auto industry news from CBT News.