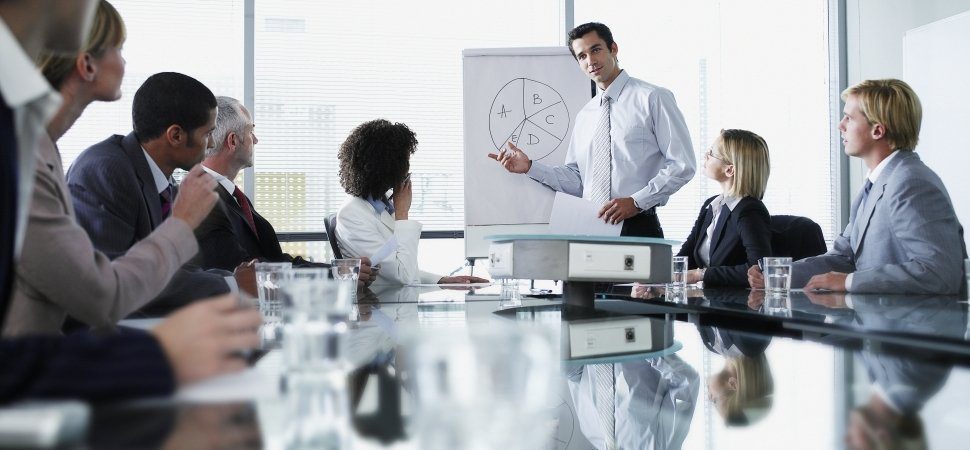 When football coach Tom Allen was hired as the Indiana University defensive coordinator in 2016, he inherited a mess. The defensive squad was ranked No. 120 in the nation in total defense and No. 106 in opponent points scored. 
One season later, the Hoosiers were rated as the most improved team nationally in total defense and passing defense. When head coach Kevin Wilson unexpectedly quit, Allen was tapped to take over. In the four seasons he's led IU, the program went from being aggressively average (in good years) to being nationally ranked in 2020 — the first time that has happened in more than 50 years. 
Allen is a world-class coach, to be sure — that kind of turnaround doesn't just happen — but his real strength is in leadership. More to the point, his players know that he cares more about them as people rather than the positions they play. Allen's motivational powers are becoming legendary, and his players would run through walls for him.
One of the first things Allen introduced at IU was the concept of "LEO" – Love Each Other "It's the mantra of our program," Allen said. "To me, it's the foundation of what we are at Indiana. LEO is our DNA." This is the kind of thinking that turns a group of individuals out for their own glory into a unit that shares a goal and will fight in unison to achieve it. 
And, for leaders who want to get the best out of their people, his style can easily be emulated. There's no magic; there are just four simple skills you have to master before your efforts start to make a change on the field — or the showroom floor.  
You Get Excite
d
Tom Allen's attitude has been called "infectious," and even in these trying times, that's a good thing to catch. "He brings the juice on a daily basis," one of his athletes said. "It's not fake; everything is genuine about him." 
No one wants to work in a place where the leader is just going through the motions and checking the boxes. They want to be inspired. They understand that there are "down" days — forced enthusiasm is kind of creepy, really — but the overall energy level has to be maintained. If you get fired up, they get fired up. They can't help it — it's human nature. You are either going to launch them up or drag them down.   
You've Got Their Backs (and They Know It)
With all apologies to the cheerleaders on the field, the football team knows that Tom Allen is their biggest supporter.  "Genuine" and "authentic." Some of his after-game locker room talks are available on YouTube. The next time you have a moment, take a look. Whether the team has done well or has lost, the message is the same: "I love you guys, and I love this team." 
This isn't to say that Allen isn't demanding or will "strongly encourage" players to do better. The players, however, understand why he's demanding it from them — because he knows they are capable of it, and bringing out their best is good for both the team and themselves. His motivation is never in doubt, and it's this kind of support that will make players leave it all on the field. Let your players know how much you value them, and they'll go to any lengths to give you their best.   
You Cheer Their Success
One of the clips most often shown when Allen comes up on sports broadcasts is an instance where he tackled one of his own players. It was an outstanding play, and an ecstatic Allen hugged the player as he came off the field so hard that both men went down. This showing of affection is not an isolated incident on the IU sidelines — he actually gashed his face and bled for his enthusiasm (he's gotten a black eye and lost two front teeth during celebrations at schools in the past). While players on many teams only get "facetime" with their head coach when something has gone wrong, Hoosiers see a lot of their coach when they're caught doing something right. 
When you cheer your team's success, they not only have the pleasure of a job well done, but they also have the added bonus of knowing that their leader has seen and appreciates their effort and their results. That's two celebrations for the price of one. It also builds a positive culture because everyone else sees your excitement, and that's contagious. Celebrate in public; discipline in private. You'll be respected for both.   
You Don't Play Favorites
Allen's son, Thomas, has filled a linebacker position on the IU squad since 2018. Playing football on a team where your father is the head coach is not an easy task. On most teams, you have to be twice as good to not be seen as "the coach's kid." At first, Thomas was hesitant to take on that added challenge, but he wanted that experience with his father. "He'd always see me, or he'd never see me," Thomas said, knowing that if he played anywhere else, scheduling would always come between them, so he signed with Indiana. 
Allen could have shown his son favoritism, letting him get away with things his teammates couldn't have done, giving him extra attention or letting him play in a position that should have gone to someone else. That would have done two things: It would have robbed his son of the opportunity to earn the team's respect (no matter how good he played, he could have never overcome that stigma), and it would have torpedoed the respect the team had for its coach. 
Thomas earned the right to play for IU. When he went down twice — in 2019 and 2020 — with season-ending injuries, the team rallied around him, showing their love. Allen was visibly upset both times, seeing his son in pain, but he knew he had a job to finish. His team won both of those games. "That's what you gotta do," Allen said in the press conference that followed. "You got to be able to compartmentalize those things." 
No matter who the person on your team is, they have to earn their own victories. They may be a family member, a long-term staff member or a high-flying sales associate, but whatever their case, they have to prove they have what it takes — not just to you, but to your team and, most importantly, to themselves.   
The Total Package
The one element that must be in place before any of this works is sincerity. A leader has to genuinely care about his or her team. If there is a hint that any of these actions are an act, the team will feel lied to — betrayed — and the game is lost.
Tom Allen took a program in disarray and turned Indiana University into a "football" school for the first time in memory. He did it by being someone nobody wants to disappoint. He did it by caring. 
You can, too. 
---
Did you enjoy this article from Dave Davis? Read other articles from him here.
Car Biz Today, the official resource of the retail automotive industry.

Be sure to follow us on Facebook and Twitter to stay up to date or catch-up on all of our podcasts on demand.
While you're here, don't forget to subscribe to our email newsletter for all the latest auto industry news from CBT News.