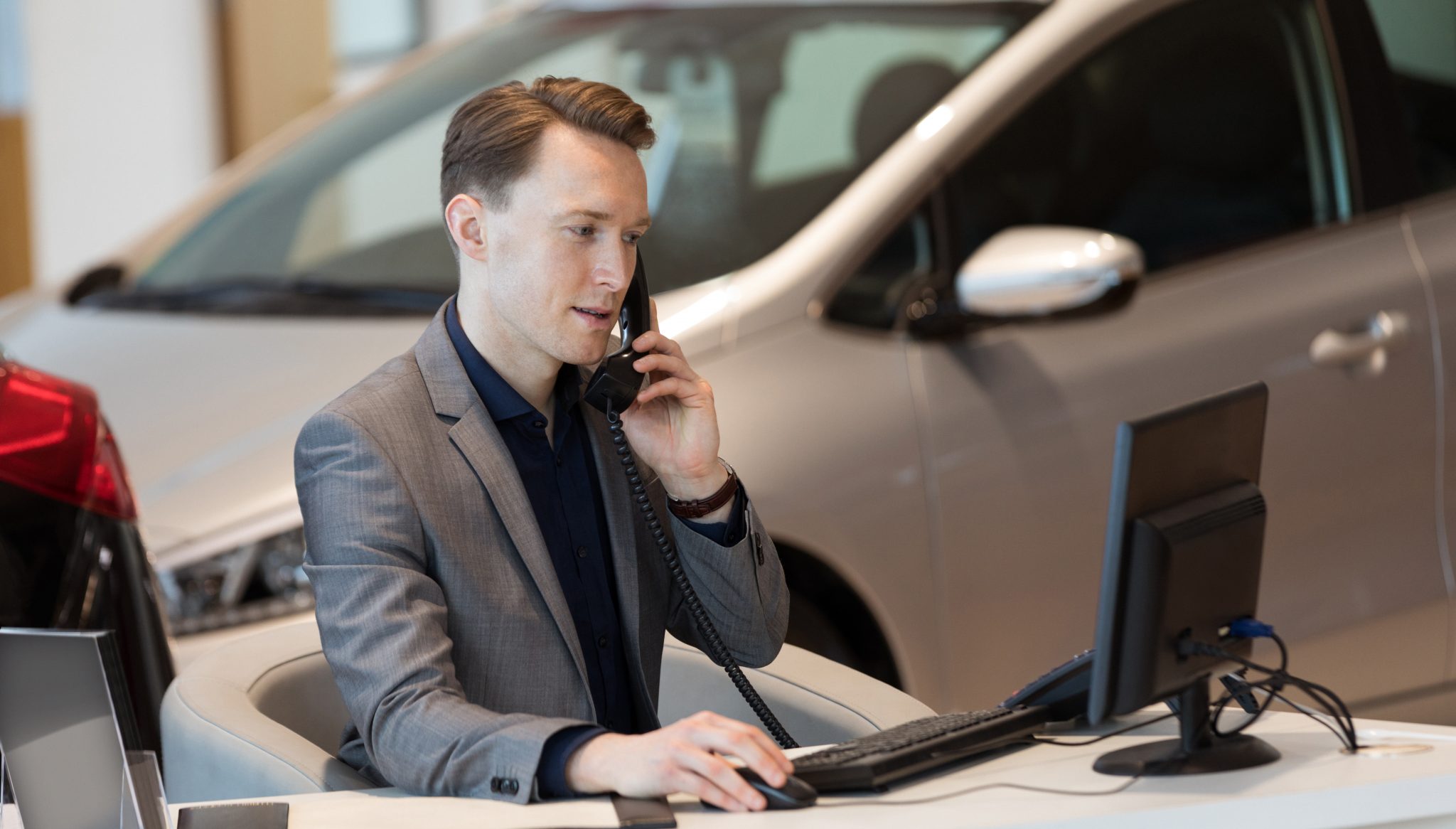 Automotive dealers across the country have likely noticed the margin squeeze in the past few years. They may have wondered if they were alone, but margin compression is a wide-spread issue in the industry. According to the 2017 NADA report, from 2015 to 2016 new and used vehicle gross profits have decreased. Even more startling, gross margins as a percentage of the selling price for the year have dropped from 4.5 percent in 2010 to 2.5 percent in 2017. New vehicle prices are the highest they have ever been at over $34,000, but it is unlikely they are making more of a profit. Even with nearly-new used vehicles, the return is not as high as it should be. In today's world of shrinking margins, what can dealers do to stay ahead of the squeeze? Here are five ways to handle the increasing market compression.
Build Long-Term Relationships with Customers
Since margins are low, the key is to get more customers coming back into the door. The actual sale cannot be the only interaction with customers. There should be a customer retention strategy to keep them coming back. Emailing reminders of when customers should bring their car in for service repairs, creating a newsletter that notifies customers of best practices for taking care of their vehicle, and developing an overall professional, warm, and transparent customer service experience can keep them coming back.
Shorten Reconditioning Time
It can take a while to get vehicles ready for sale, but dealers can decrease their holding cost by having a more efficient reconditioning process. Shaving off a few days and getting these cars online faster can increase the likelihood of customers seeing the vehicle they want which will hopefully lead to a sale. Some dealers even set an aggressive timeline of a 24-hour detail, recondition, and online posting process. The shorter time that the car is stuck in this limbo, the faster it can be ready for sale.
Be Smart about Automotive Digital Marketing Tools
Fortunately, we live in a world where technology can take away a lot of the guesswork in putting the right car in directly in front of the eyes of the consumer who wants it. Investing in a marketing tool may be the answer to increasing sales velocity. An example of a resource that brought impressive results to dealers is Lotlinx. A case study revealed that digital marketer at Findlay Kia Auto in Las Vegas used the tool's VPN feature to match used cars with customers based on their location and marketing profile. In one month, used vehicle sales doubled, and the website saw an 82 percent boost in new shoppers.
Invest in a Good Inventory Management System
Data collection is key to efficiently managing inventory. Understanding which service parts are used the most, industry price points and delivery time cycles can help dealers see where waste could occur. Taking the time to track what consumers are purchasing will help to decrease materials that are not popular with customers. This step will keep inventory from just lying around and taking up space on the lot. However, the only way to accurately achieve this is through active data-tracking.
Know What the Customer is Looking for
At the end of the day, the goal is to have every customer who walks through the door leave with a car that suits them. This all starts with their first interactions with the dealer's website. Is it user-friendly and easy for consumers to chat or speak with someone? There is a growing preference for sales teams to become consultants to customers through the car shopping process, advising and guiding them based on their lifestyle and budget needs. Is the pricing transparent? Customers want to know they are not being taken advantage of. Can the F&I process be shortened to save consumer time? These are all things that can better lead to a sale, and even save time for the dealership. It is crucial for dealers to research to know the types of cars and dealership experiences consumers in the area are looking for prepares dealers to handle their needs efficiently.
The Wrap Up
While there is not a surefire way to "fix" margin compression, there are methods dealers can take to get in front of it and decrease its impact on the health of the dealership. It all comes back to giving the customer exactly what they want when they desire it. If dealers can invest in practices that not only better prepares new acquisitions for sale, but also make customers feel they are a partner in the selling process, then dealers can make up for a hit to margins with increased sales.
Sources: DalePollack.com, Dealer Marketing, Lotlinx, NADA